Former Bigg Boss Contestants Reacted To The Inaugural Episode Of Season 5 !!
Written by Dhiwaharan Published on Oct 04, 2021 | 11:32 AM IST | 143
Follow Us
Comments: 0
Former contestants of Bigg Boss show reacted to the inaugural episode of season 5 through their respective social media platforms. They uploaded posts wishing their dear ones among the 18 contestants and also expressed about the renovation of the new Bigg Boss house. Title winner of last season Aari Arjunan came up with a tweet wishing best to all the contestants of the 100 days lasting reality game show.
[wp_ad_camp_1]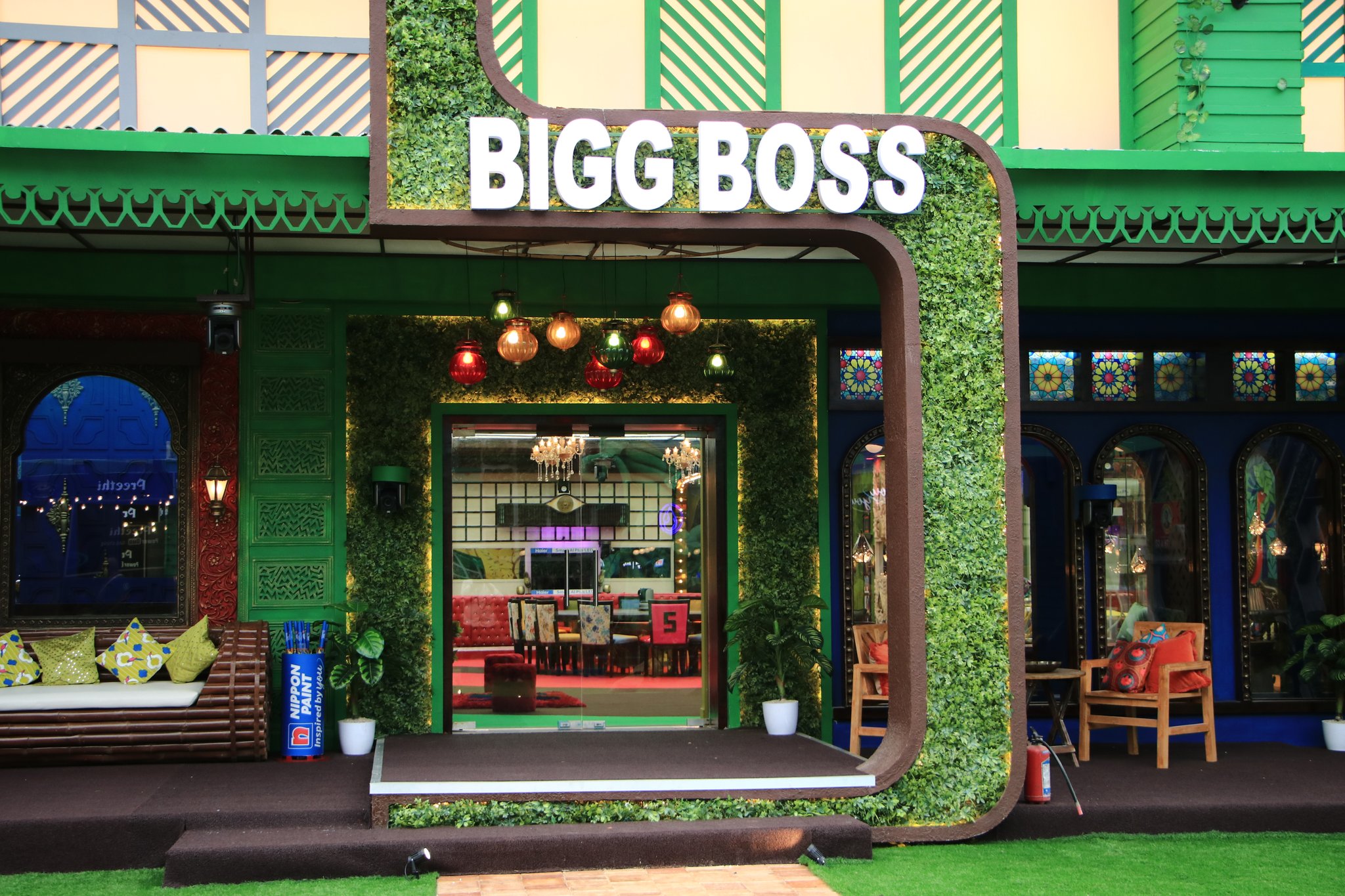 Having Ulaganaayagan Kamal Haasan as host for one more time, season 5 of Bigg Boss show started streaming from 6 PM of Sunday. Showing the newly renovated house, Kamal addressed the audience who were appeared in person this time in the auditorium, unlike the two previous seasons. He , introduced the participants one by one by asking them tell about their profession, personal interests etc. In the inaugural episode which streamed for 6 plus hours, singing and dancing performances of the participants were also took place to entertain the audience, along with the contestants giving self introductions.
Isai Vaani, popular Gana singer, Raju Jayamohan, aspiring actor cum serial star, Mathumitha, a German citizen who is involved in fashion designing, modelling and IT profession, Abishek Raaja, a popular movie reviewer, Namitha Marimuthu, a famous transgender Model were the first five contestants entered the house as contestants.
[wp_ad_camp_1]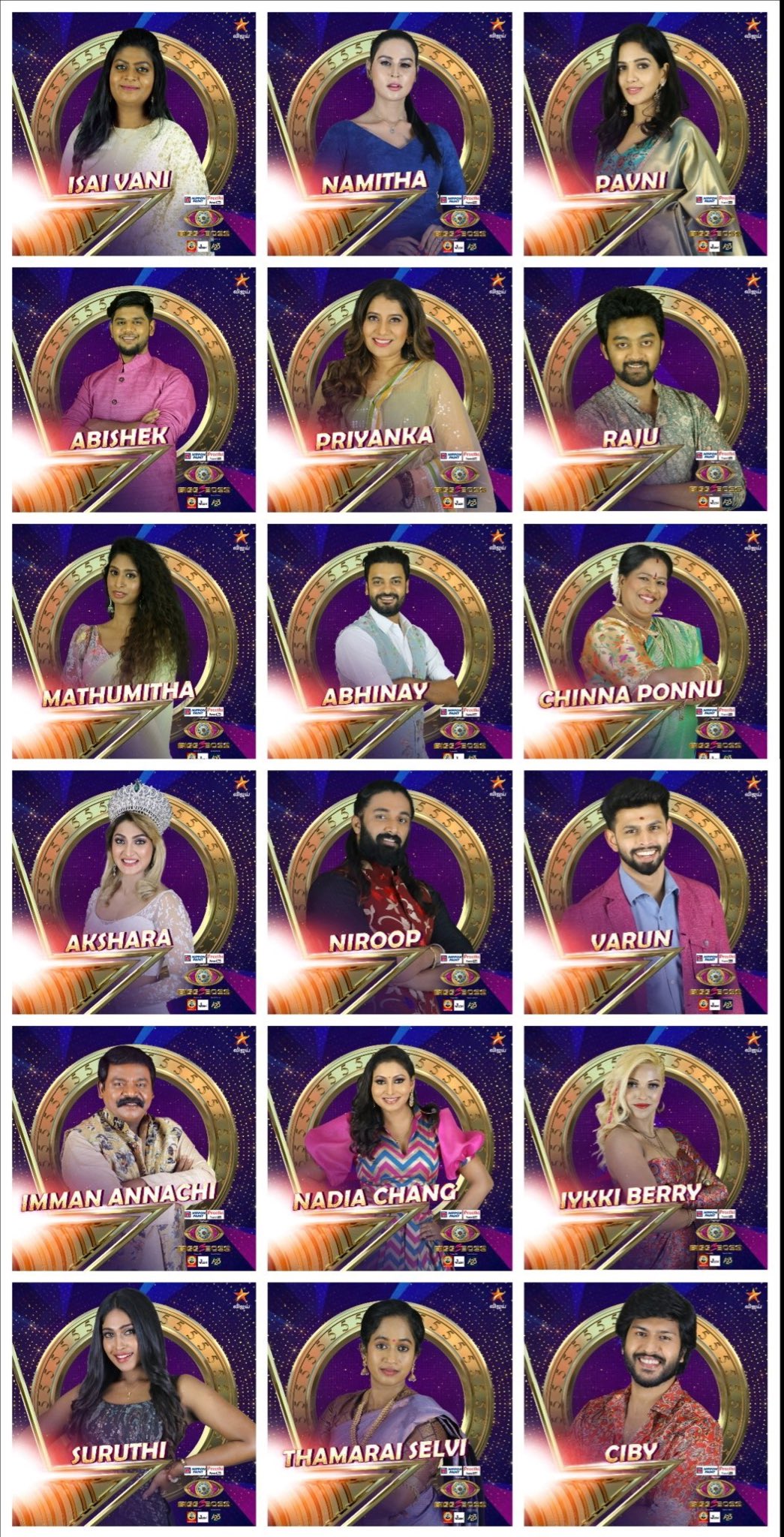 Priyanka Deshpane of Super singer fame, Abhinay Vaddi, grandson of legendary actor Gemini Ganesan, Pavni of Chinna Thambi fame, Folk singer Chinna Ponnu, Nadia Chang who hails from Malaysia, Varun Kamal, another aspiring actor, Imman annachi of Kutties Chutties fame, Suruthi Hayadevan, Akshara Reddy were introduced as contestants next.
Rap singer Iykki Berry, Thamarai Selvi, a folk singer, Ciby of "Master" fame and Niroop who identifies himself as Entrepreneur and aspiring model entered the Bigg Boss house next. Reacting to the frand inaugural episode, Aari Arjunan, title winner of Bigg Boss season 5, came up with a tweet in his official twitter handle wishing all the contestants best.
#BBTamilSeason5
தமிழக மக்கள் மனதில் நீங்கா இடம் பெற, @vijaytelevision– #பிக்பாஸ் பிரம்மாண்ட மேடையில் காலடி எடுத்து வைக்கவிருக்கும் போட்டியாளர்களுக்கு வாழ்த்துக்கள்💐💐💐
யார் அந்த போட்டியாளர்கள் என்று அறிய, உங்களை போல் நானும் ஆர்வமுடன் காத்துகொண்டிருகிறேன்🙏#AariArujunanWishes https://t.co/VRfG8j52mL

— Aari Arujunan (@Aariarujunan) October 3, 2021
Runner up Balaji Murugadoss who has been sharing stories of his fans celebrating the one year anniversary of his Bigg Boss entry, proudly shared a story which showed a fan asking Vijay Television to send a contestant like Balaji. He added the song "Kannula Thimuru" from Darbar as background. Here's the screen shot of his story :
Sherin, while reacting to the show, said that the jail set up was scary. "That jail is scary !! My claustrophobia could never" read her story through which she shared the video of the same.
Here's her story :
#Sherin #BiggBoss5Tamil pic.twitter.com/VSGY9wUj7f

— Anbu (@Mysteri13472103) October 4, 2021
[wp_ad_camp_1]
Second season finalist Yashika Anand came up with a couple of stories wishing actor Varun and Niroop, "all the best". For Niroop, Yashika said that he is finally living his dream and called Varun as "Machi" while wishing him.
Rio Raj, finalist of season 4 wished Raju Jeyamohan, Priyanka and Pavni. "We know that you will rock the show" he said while wishing Raju and added "Viduthalai romba Mukkiyam Macha !!" and said "Kalakittu Vanga" to Pavni.

Meanwhile, Bigg Boss team has released two promos of day one where we could see contestants competing for week one's leadership and they reading out the rules and regulations of Bigg Boss show.
#Day1 #Promo1 of #BiggBossTamil #பிக்பாஸ் – தினமும் இரவு 10 மணிக்கு நம்ம விஜய் டிவில.. #BBTamilSeason5 #BiggBossTamil5 #பிக்பாஸ் #nipponpaintindia #PreethiPowerDuo #VijayTelevision pic.twitter.com/gWioufMBHz

— Vijay Television (@vijaytelevision) October 4, 2021
#Day1 #Promo2 of #BiggBossTamil #பிக்பாஸ் – தினமும் இரவு 10 மணிக்கு நம்ம விஜய் டிவில.. #BBTamilSeason5 #BiggBossTamil5 #பிக்பாஸ் #nipponpaintindia #PreethiPowerDuo #VijayTelevision pic.twitter.com/vFDWqexaSj

— Vijay Television (@vijaytelevision) October 4, 2021
The show is going to be telecasted daily at 10 PM in Vijay Television. Comment your views on the inaugural episode of Bigg Boss season 5 !!