Articles
Following Vishwaroopam 2, Indian 2, Kamal Confirmed This Epic Film's Sequel !! Video Out !!
Barring a few celebrities, many Kollywood stars have stayed mum on this whole issue. Recently, Kamal Haasan, in a media interaction, opened up about the ongoing #MeToo movement and Chinmayi-Vairamuthu row.
While interacting with fans at the grand finale of the season two of Bigg Boss, Kamal confirmed that if audiences love to see him hosting the third season, he will certainly oblige and hinted that he is the host for the new season which will begin in 2019.
[wp_ad_camp_1]
Meanwhile, Kamal Haasan will start shooting for his most anticipated Indian 2 from December of this year. There is a buzz that the actor will be seen playing dual roles in the film but nothing has been confirmed yet. To be produced by Lyca, Anirudh will be composing the music for Indian 2 and Ravi Varman will crank the camera.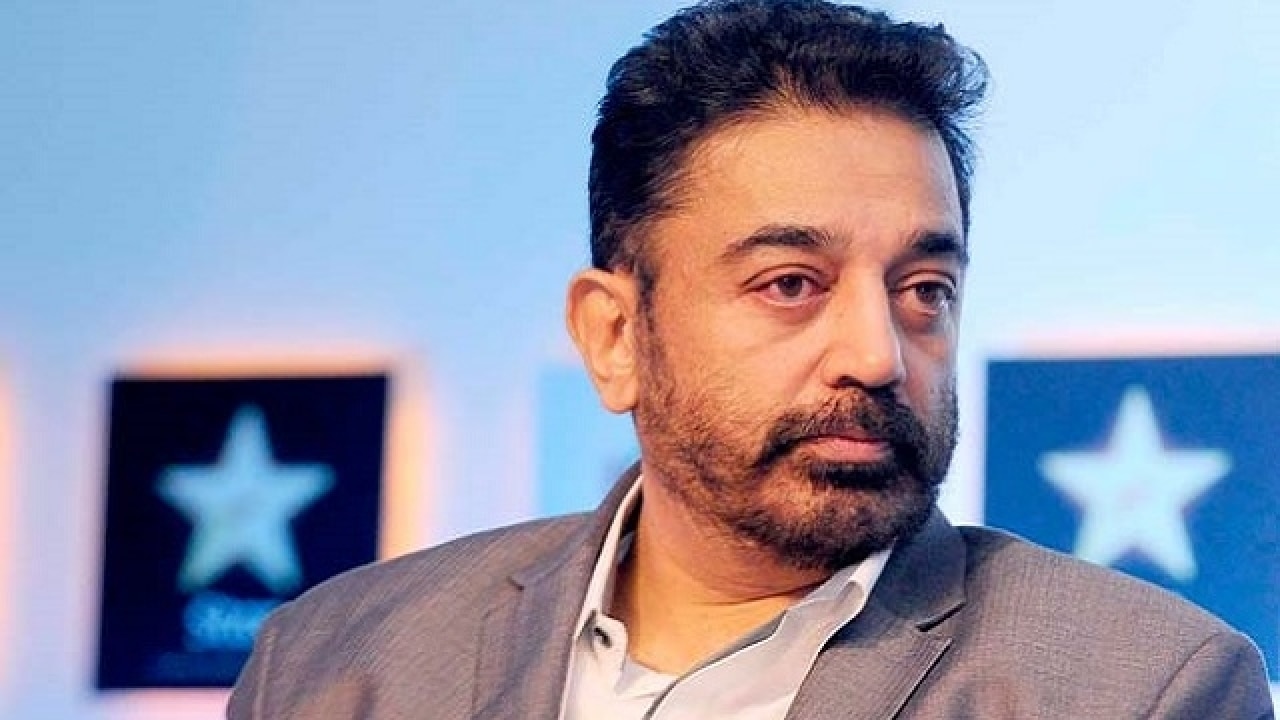 Kamal also opened about the #metoo movement of Singer Chinmayi Sriprada, He said "The accused should step out and speak regarding the issue. Others who are not associated with it shouldn't really comment on this whole controversy. I welcome the #MeToo movement if it happens in an honest manner. I see it as a welcoming change."
He further added that the #MeToo movement shouldn't be watered down because of any wrong accusations. "The movement should stay genuine. People should be aware of the problems faced by women in society. We have seen many such issues since Kannagi days," he elaborated.
Kamal Haasan's much-hyped Vishwaroopam 2 failed to create magic at the box office.  The versatile actor is now gearing up for his most anticipated film 'Indian 2' with director Shankar and our sources say that the principal shoot is likely to kick start in the month of December.
[wp_ad_camp_1]
Earlier there was a buzz in the Kollywood circle is that Kamal Haasan is also having plans to pen the script for the sequel of his blockbuster film 'Thevar Magan' which is one of the biggest blockbusters in the actor's career.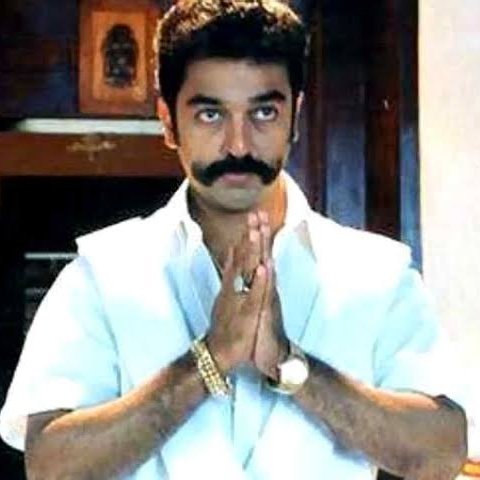 Now the actor had officially confirmed the arrival of the sequel. Thevar Magan is a 1992 Indian Tamil-language drama film directed by Bharathan. The film starred legendary actor Sivaji Ganesan, Kamal Haasan, Revathi, Gauthami and Nasser in pivotal roles.
Wahthaaaaaaaaaaa! #thevarmagan2 is official now 💥💥💥💥💥🔥🔥🔥🔥🔥

Aaandavareeeeee 😇 pic.twitter.com/d2UxjdyH1q

— S Abishek (@cinemapayyan) October 12, 2018
The film was chosen by India as its entry for the Best Foreign language film for the 65th Academy Awards, but was not nominated. The film won five National Film awards, including the Best Tamil film Awards, Best Supporting actress Award (Revathi) and Special Jury award (Sivaji Ganesan).
[wp_ad_camp_1]
Watch the leaked video of Kamal announcing it himself :
Check some of the reactions for this announcement :
Indian 2, Devar Magan 2… What next? I think Kamal is already half a politician, just that the election manifesto is actually a movies list 🤔

— Srikrishnan S Chari (@SrkSChari) October 12, 2018
Just imagine the Combo #KamalHassan and #ThalaAjith for #DevarMagan2 #Ajith #Ajithkumar #KamalHaasan #Kamal #Thala pic.twitter.com/ZJo5SEQCwl

— AP (@RoyalTamilanAP) October 13, 2018
It's Official 🔥 #ThevarMagan2 #Senapathy is back! #UlagaNayagan announces with a bang backed by huge applause by the crowd. Similar to the 1st part, this will not just be a movie, but a good message to people. #DevarMagan2 #NammavarForTN #NammavarForTN #மக்களுடனானபயணம் pic.twitter.com/sOiIKt8JtK

— Anees H (@Anees_Offl) October 12, 2018
Some dogs are barking that #DevarMagan is a caste based movie and it is for promotion of a caste.. 😂😂😂

Indha loosugalaan #DevarMagan paathadhe illa pola..

Dont even speak about this movie if you have no idea about it#DevarMagan2

— Ulaganayagan – Updates™️ (@Vaishak05) October 12, 2018
If Kamal acts in Sivaji sir character, @VijaySethuOffl can act in Kamal character, RT if you agree👍#DevarMagan2

— Contractor Nesamani (@Bulla_Mohd) October 12, 2018
Andavaaa 🔥💥 Sakthi Sakthi 😍#KamalHaasan #Nammavar#DevarMagan2 #thevarmagan2

If #Vadivelu sir 'll be there, then it would be double dhamakka …@ikamalhaasan @NammavarFC @RKFI @KamalHaasanFans @maiamofficial pic.twitter.com/WdDaPEHbhy

— Informer! IRB ℹ (@thisisinformer) October 12, 2018
Andavaa 😍🔥#KamalHaasan #Nammavar#DevarMagan2 #thevarmagan2@ikamalhaasan @NammavarFC @RKFI @KamalHaasanFans @maiamofficial pic.twitter.com/47dyGgQoND

— Galatta Media (@galattadotcom) October 12, 2018
#KamalHassan at Salem
He reveals a big surprise : #DevarMagan2 is on the way 🔥@ikamalhaasan #MakkalNeedhiMaiam

— நரேந்திரன் (@_NarendhreN_) October 12, 2018
மையம் மீது எனக்கு பெரும் ஐய்யம். #DevarMagan2 #Indian2 pic.twitter.com/GEwwKQKbUl

— Madras Kaaran (@MadrasMemoirs) October 12, 2018
தே மகன்2 வாம் 😂😂. ஏதோ சிவாஜி புண்ணியத்துல படம் ஹிட் அடிச்சிச்சி. இந்தியன் ஷங்கர் புண்ணியதுல ஹிட்டு.

ஆமா பேண்டவரே, கவுதமிக்கு பதில் ஆண்ட்ரியா. ரேவதிக்கு பதில் பூஜா தானே.. 🤔#DevarMagan2 #Indian2 #KamalHaasan #MakkalNeedhiMaiam

— ஓலக்கநாயகன் கமலகாசர் (@tm_karthik) October 12, 2018
Am i the only one who would rather want @ikamalhaasan to do #sabashnaidu than #Indian2 or #Devarmagan2 ? Still miss Vasool Raja and Panchathanthiram type of movies… Its been 10+ years since he gave a good full length comedy movie.

— Rajasimhan (@simhan87) October 12, 2018
Waaaattta movie nayagan..can't get bored watching again and again.@ikamalhaasan sir u r a gem.. legend nu summava solranga..
A list of devar magan, nayagan, guna, and many.Waiting for Indian 2!
Expecting much abt marudhanayagam sooon.!
Our long wait wish. reveal soon sir. pic.twitter.com/BLC3THQprK

— Annush (@AnnuIbrahim7) October 10, 2018
"ஆம் தேவர்மகன் 2 ப்ராஜெக்ட்ல இருக்குன்னு சொன்னேனே தவிர நான் நடிக்கிறேன்னு சொல்லலியே" @ikamalhaasan 2019 😉😜#DevarMagan2 #KamalHaasan pic.twitter.com/vOVN7jupvI

— தமிழ்® (@TamilPilot) October 13, 2018
சக்திவேல் தேவர்.#DevarMagan2 #தேவர்மகன்2 #நம்மவர் @ikamalhaasan pic.twitter.com/o6XqN1BhO1

— gokul srinivasan (@GokulShrini) October 12, 2018
#DevarMagan2 pic.twitter.com/8MYgLmxIPj

— பாலகுருநாதன் (@ItsGurubaai) October 12, 2018
ஆண்டவர பத்தி தெரியாததா என்ன 😬😬.. இந்த மாதிரி எத்தன படம் அறிவிச்சு அப்படியே உட்றுக்காப்டி அதுல இதுவும் ஒன்னு .

PS : Indian2 லயே எனக்கு உடன்பாடில்ல 🚶🚶🚶#DevarMagan2

— Beard-Man (@being__humann) October 12, 2018
அந்த படத்தோட message என்னா?

ஜாதிய வெச்சு ஒருத்தனுக்கு ஒருத்தன் வெட்டிக்காம…

"போய் புள்ளகுட்டிய படிக்க வைங்கடா"#Devarmagan #Devarmagan2 #MakkalUdananaPayanam #MakkalNeedhiMaiam #NammavarForTN pic.twitter.com/Qh7lvlO3IY

— Thousif Syed (@syedthousif) October 12, 2018
What do you think on this announcement ?? Comment your views here !!