Mega Akash who is seen very happy in STR's birthday party, currently enjoying her first release in Kollywood industry. Apart from PETTA in which she acted as the love interest of actor Sanath, Vantha Rajava Thaan varuven is the first movie of her as full-length heroine, despite Catherine Terasa being the pair of Mahat.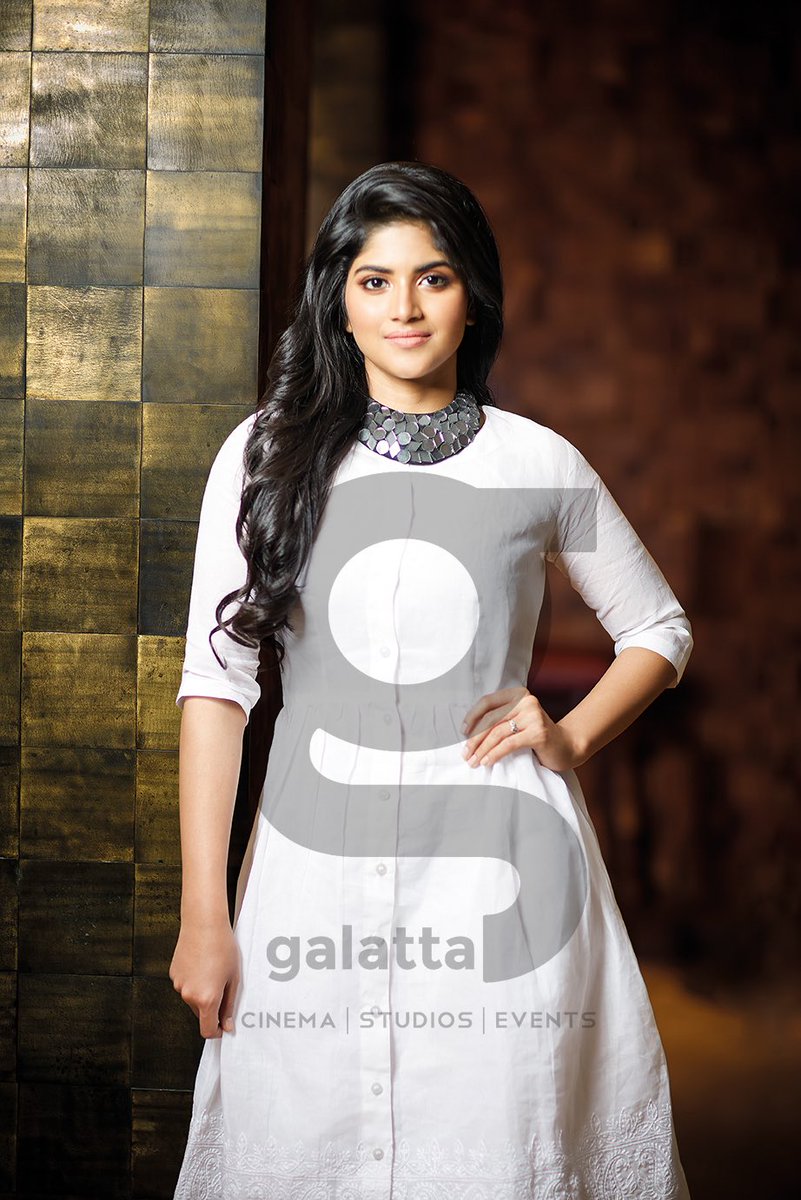 However her happiness does not lasted for long as the actor's official Instagram account has been  hacked. Megha Akash is an Indian film actress who appears in Tamil and Telugu films. She did her degree in Visual Communications from Women's Christian College.She made her debut in the Telugu film Lie in 2017.
Following Akshara Haasan and Hansika, this is happening for the third time in last 3 months for a South Indian actress. Hansika's Instagram account was hacked by some miscreants and hackers had leaked private photos of the actress, which went viral on social media.
Now, Vantha Rajavathan Varuven actress Megha Akash's Instagram account, which has over 690k followers have been taken over by hackers. Profile details and display picture of her account have been modified by the hackers.
Megha Akash's profile name has been changed to Russian DJ Damla Ekmekçioglu. Photos which were uploaded by the Petta actress have been deleted and Damla's photos have been uploaded. So far, Megha hasn't filed a complaint against this activity of the hackers.
Here's the screenshot of the hacked account :
The actress who seems to be shocked, took her official twitter to alert her fans and followers. In her tweet the actress wrote "Instagram hacked! Kindly please ignore all the messages and random things! My backend team working on it.. will retrieve it asap…Thank you🙏🏽🙏🏽🙏🏽"
Instagram hacked! Kindly please ignore all the messages and random things! My backend team working on it.. will retrieve it asap…Thank you🙏🏽🙏🏽🙏🏽

— Megha Akash (@akash_megha) February 4, 2019
However, the followers of her in twitter account, trolled and made fun of her tweet as usual :
Haha ur backend team managing the id mightve clicked spam links and entered pw😂no other way to hack insta. Nice team btw😎👌

— Jonty (@jontysurya) February 4, 2019
ithu mathiri hack ahhhhh…😂😂😂😂😂 pic.twitter.com/QC0xfCL1nM

— Mugesh [email protected] VJ @ddicttt… (@mugeshmaran) February 5, 2019
Innu photo varalaye..

— manICKam (@manick_neymar13) February 5, 2019
Haha pic.twitter.com/klmPnSxfiA

— harami wala (@haramiwala) February 5, 2019
Oh that's the reason for those random post ah? Shocked!!!

— MK (மோகன்) (@Mohan_shanker) February 5, 2019
Username is still the same, so resetting password will highly work.

— Pugazhendhi (@pugazhendhii) February 5, 2019
I wonder how all celebrities are saying the same thing. Don't you ever heard like iPhones are hard to hack unless it was jail break?

— VJ Ganesh (@VJTheGambit) February 5, 2019
This is what happens when you act with Simbu.. hope u dont fall in 💖 with that MF..

— ᴜɴᴘʀᴇᴅɪᴄᴛᴀʙʟᴇ (@ShanJeyaver) February 5, 2019
It is clear that Megha's Twitter and Facebook accounts are intact as there are no recent posts on them. The actress initially had 760k followers which is now reduced to 685k due to the hack. Nearly 75,000 followers unfollowed the account within 12 hours.