We may have been hearing a lot of good things about the Indian economy from various organizations such as International Monetary Fund but on Monday, the Indian Rupee fall to a lifetime low, crossing the 70 mark per dollar, i.e., 70.1.
[wp_ad_camp_1]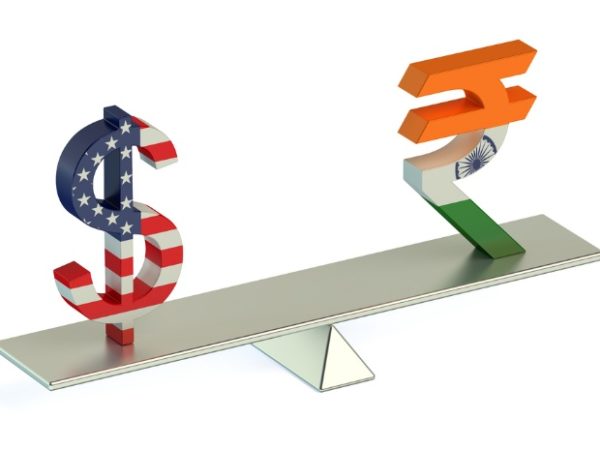 The Indian currency has been losing its sheen for quite some time now as just 10 years ago, we were standing strong at 42.1 in comparison to 1USD but five years ago, we reached the value of 59.3. In September 2013, it touched 68.84 that was the lifetime lowest at that time while just a month ago, it was 67.1.
[wp_ad_camp_1]
Indian Rupee per US Dollar.

Ten years ago: 42.1

Five years ago: 59.3

One year ago: 64.3

One month ago: 67.1

Now: Rupee Plunges To Record Low Of 70.06 Against US Dollar

— Marketing Mind (@MarketingMind_) August 14, 2018
The experts are of the opinion that it is the result of the Turkey financial market crisis as the currency of Turkey "Lira" is taking a free fall and on Monday morning only, it fell more than 12 percent. Experts feel that this Turkish crisis is now showing its effect on the Asian markets and making the dollar strong.
However, the Indian Twitter users are holding PM Modi and his government completely responsible for the fiasco and asking whether these are the "ache din" that he was talking about and this is how he wanted to change India. Here are some reactions:
Why Liberals pissed off by #Rupee at 70

Where are you when Muslim Mughals invaded India

Where are you when Christian British Looted India

Why so much pain Now when poor Hindu destroying India 😭😭

— Sarcasm™ (@SarcasticRofl) August 14, 2018
Is falling rupee a gift to NRIs from Modi? After all elections aren't far. #Rupee

— faiyaz ahmed (@faiyazasm) August 14, 2018
Stop spreading lies about the #Rupee. The average Indian earns an average of 2 dollars per day.
2 $ during UPA = Rs. 126/-
2 $ during NDA = Rs. 141/-

Modiji has ensured the poor earn Rs. 15/- more every day. Absolute genius!#BadeDilwala #56InchWala

— Pratik (@fake_engineer7) August 14, 2018
2 minutes of silence for those 31% people who thought 1$ will be equal to ₹1 if Modi comes to power.

4 minutes of silence for Bhakts who are explaining economics behind this downfall of rupee.

A lifetime of silence for people who are actually believing these Bhakts 😂#Rupee

— Roshan Rai (@RoshanKrRai) August 14, 2018
Mitron #Rupee has crossed 70 mark as we are reaching close to 72nd Independence Day celebration we will cross the 72 mark .

— Udit (@udit0201) August 14, 2018
Now #Rupee has crossed whose age? 70/$

— Stuti Mishra (@StuteeMishra) August 14, 2018
Bjp is least bothered with the historical fall in #Rupee…
$1=70 rupees pic.twitter.com/s9A6puOTZY

— Anwaar e elahi (@MdAnwaareelahi) August 14, 2018
[wp_ad_camp_1]
US Dollar to Indian Rupee#Rupee #RupeeAt70 pic.twitter.com/5PbtmdzwQp

— d i v y a (@ambertonic_) August 14, 2018
#Rupee
New celebration pic.twitter.com/POsqUm4Y6x

— pawan k pareek (@kabeerisgodd) August 14, 2018
At the 72th independence day Indian #rupee at 70…

From a latest report modi ji taking all possible efforts to put Indian rupee at 72 before the independence day speech…

— sumaradc tirur (@sumaradctirur) August 14, 2018
Yes #Rupee should be retired and maybe we must go back to the barter system.😏

— Brian Passanha (@bspassanha) August 14, 2018
Mitron, It is refreshing to know that Indian #Rupee is now at 70.08 against US Dollar.

First time it has ever crossed the 70 mark in the history of India!

— Shailu Yadav 🇮🇳 (@shailuyadav21) August 14, 2018
Dear Indian Rupee, it's okay to fall in love with Dollar but now you are losing your self-respect.#Rupee

— Ankur Mishra (@iAnkurMishra) August 14, 2018
I remember some idiot said
1 ₹ = 1$ if Modi comes to power 😂😂😂 #Rupee #RupeeAt70 #RupeeInIcu

— மு.அன்பழகன்💕 (@anbu2089) August 14, 2018
Meanwhile Modiji trying to control the downfall 🤣🤣#Rupee pic.twitter.com/SzRcyMsJqF

— shubham ◟̽◞̽ (@Perfect_1D_Fan) August 14, 2018
There is a competition between @BJP4India & the #Rupee. Who will fall lower, that is the competition.

— Satyam Kumar 🇮🇳 (@AAPkaSatyam) August 14, 2018
And see the point, all are got busy in talking nonsense things and no one is pointing that Rs 70. = 1$ history thing. This should be shown as biggest achievement in 4 years compared to 60 years of Congress..

— Santosh Singh (@santosh_chandel) August 13, 2018
Tomorrow is our Independence day (15 Aug) and dollar rate is Rs.70/$1

I don't feel we're independent, we're moving towards slavery again. I don't know when these politicians actually start working and leaving their policies behind.

Should I say happy Independence day?

— Jagdish Kashyap (@Jagdish1O1) August 14, 2018
1 Dollar = 70 Rs/-
1 Euro = 80 Rs/-
Looks like DOLLAR and EURO are taking revenge on India for naming underwear brands on their names 🙂

— Pankaj Baid (@pankajbaid17) August 13, 2018
What do you think on this comment below !!