Today witnessed more dramas compared to the previous weeks. The tension in the Tamil Nadu politics is quite high right now. Unable to predict who'd be victorious, the Panneerselvam led fiasco has got another supporter on it's side, making the number of legislators 11 now.
The day started with Sasikala's supporters complaining their Chinnamma is being treated as just a normal person inside the jail but the judges din't approve of any ideas to give additional benefits to her.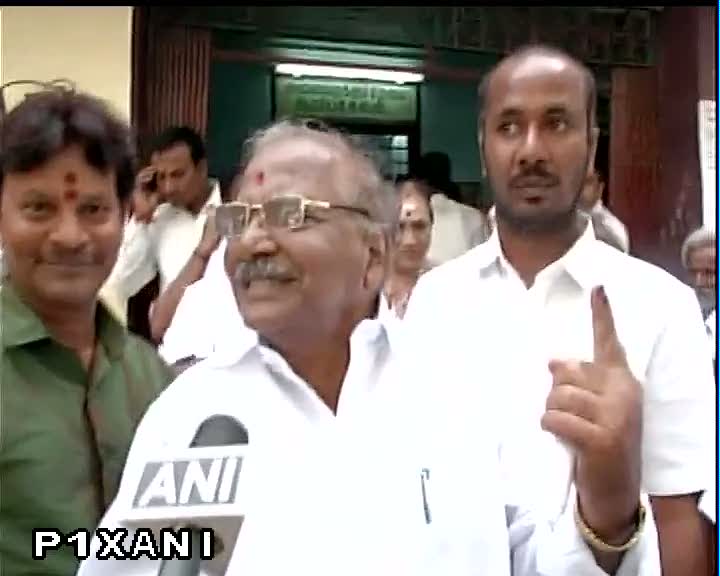 The afternoon went even more dramatic as the party saw people getting continuously sacked from even it's primary membership by Madhusudhanan, who was already sacked from his primary membership by Sasikala when he made a truce with Panneerselvam.
The ex-AIADMK veteran Madhusudhanan went on to sack Sasikala, Thambidurai, TTV Dinakaran, Dindigul C Srinivasan, P Thangamani, C Ve Shanmugam, K Raju, RB Udayakumar and Rajya Sabha MP A Navaneethakrishnan from the primary membership of the party. Even the current Chief Minister wasn't barred from his rage. He went on to say that this was done since these people were found to clash against the party's and the late veteran Jayalalitha's ideals.
"Sasikala wrote an apology letter to former AIADMK supremo J Jayalalithaa in 2012, promising that she would not to involve herself in politics. It was based on this letter, that Jayalalithaa readmitted Sasikala into her residence, Veda Nilayam in Poes Garden", said Madhusudanan in a letter head released from the party's HQ at Royapettah.
The newly sworn in Edappadi K Palaniswami ministry will seek a vote of confidence in the Assembly at 11am on Saturday. The Sasikala camp claims the support of 124 MLAs. More than 100 MLAs in Sasikala camp are staying at a resort in Koovathur. They would continue to stay there till Saturday and attend the vote of confidence in the Assembly.