Mahat Raghavendra is one of the most-talked-about contestants in the ongoing Bigg Boss Tamil 2. More than bouquets, he is receiving brickbats from the audience. His "love boy image" has done him no good although it is believed that the actor is a strong contestant to enter the last stage of the Kamal Haasan-hosted show.
His behaviour in Bigg Boss Tamil has came under the scanner. His proximity with Yashika has raised eyebrows and earned him the tag of "love boy" among the viewers. It has also made people dig about his past and present relationships.
Going by media reports, Mahat Raghavendra is in love with Miss India Earth 2012 Prachi Mishra. They are dating for over a year now and their relationship is said to be steady where Mahat also proposed Yashika his love inside the house.
As expected Mahat eliminated this week from the Bigg Boss 2 Tamil as he got the lowest number of votes from the audience. Mumtaz, Sendrayan, Balaji, Mahat were the nominated contestants for this week of Bigg Boss where it is reportedly said that Mumtaz received the vast number of votes.
For the first in Tamil bigg boss history Mahat was eliminated with a red card indicating his anger manner. While he was being eliminated from the house every contestants had their last words with him where Balaji said that he had a big danger inside the house from which he was saved now by being evicted.
Mahat Raghavendra had been consistently violent during the tasks and had caused injuries to a few contestants that include Danny. Moreover, his verbal abuses had crossed all the limits for which Kamal Haasan ripped him apart on Saturday's episode.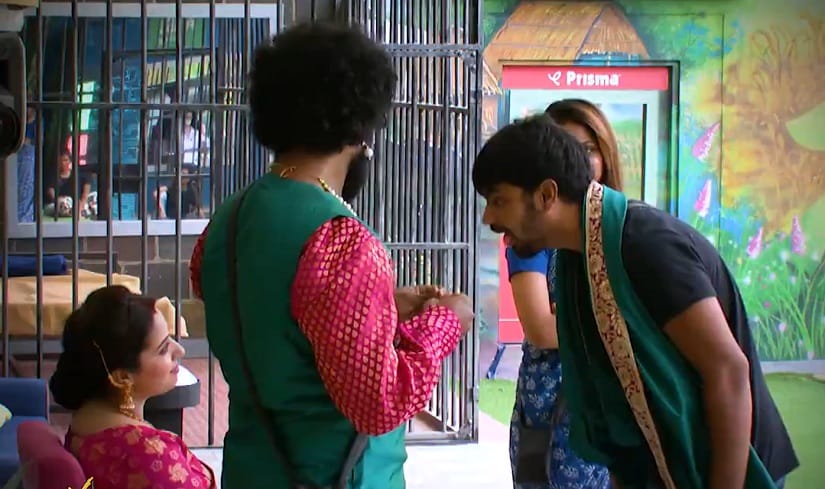 Like Mahat, Mumtaz has irked the viewers to some extent, but the actress has managed to win a section of people's love with her sincerity. Unlike others, she is not a cunning candidate.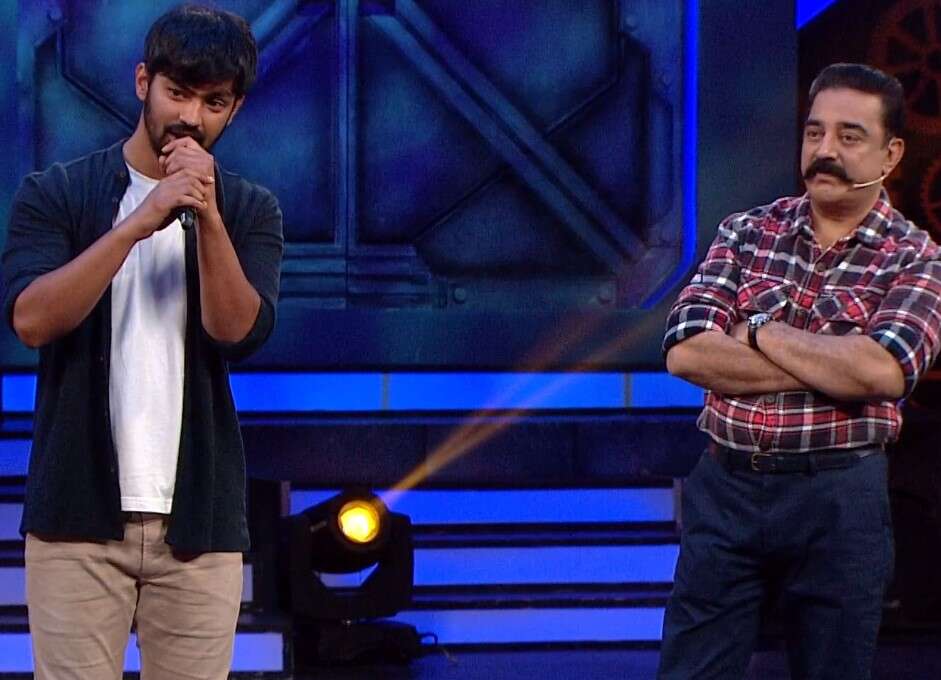 Yashika and Aishwarya both hugged him with tears rolling down her tears. After Mahat left they both went inside the smoking room and Yashika broke into tears. She cried for a long time and Aishwarya tried to console her. Mumtaz tried to knock the door and her hesitation stopped her from knocking it.
Now after eviction Mahat posted his first tweet and attached an Instagram video with it. He seemed very emotional where he wrote "Thank you for all the love , support and understanding me #Repost mahatraghavendra with get_repost ・・・ Such an emotional Kurumpadam. will post the original soon"
Thank you for all the love , support and understanding me 🙏🏻❤️#Repost mahatraghavendra with get_repost
・・・
Such an emotional Kurumpadam😭😭😭😭😭😭😭💕💕💕💕 will post the original soon❤️❤️… https://t.co/K2CuBuJhEO

— Mahat Raghavendra (@MahatOfficial) August 27, 2018
Here's the video he attached in his tweet :
Here's the response from his followers :
Str ku Dhan Ketta paeru 🚶🚶🚶 pic.twitter.com/rWZF5pKzxI

— Local Boy😎 (@LocalBo91059863) August 27, 2018
Ni niyave illa @MahatOfficial anga!!!

Athan unaku nanga vote pannala….

Ippo ni change ahitana happy🙂

— கார்த்திகா (@karthika6121991) August 27, 2018
#Mahat….. Ena porutha aalavu neegna than winner #BiggBossTamil2 lah Honest & Straight forward .. main ah Guts Oda irunthathu #Pons & neegna mattum thann… Luv yewww 😍😘😘😘

— சரண்யா (@charahbalu) August 27, 2018
Sorry to say , we can forgive you but won't forgotten what you have done for other housemates !! Hope you realize your mistakes & don't make the same faults again . Tc bruhhh 💪🏻😊 #BiggBossTamil2 #BiggBoss2Tamil #BiggBossTamil #Riythvika

— Riythvika_fans ♥️ (@Rhythvika_army) August 27, 2018
மூடிட்டு போடா பன்னாட

— BharaTh NGL (@BharaThNGL) August 27, 2018
Agree! he's a victim of plotting n scheming, a scapegoat though. But he also has to improve his character!

— Dolphin (@DolphinSnodoll) August 27, 2018
Hey mahath unakj evlo kashta patu army la start panen kadaisila elathayum izhuthu moodiyachu😢😢😢😢

— Jan❤️ (@janicesalintha) August 27, 2018
யோவ் அந்த ரெண்டு பொண்ணுங்க பேச்சு கேட்காம நீ நீயா நடந்து இருந்தா இன்னும் சில வாரம் BIGGBOSS வீட்டுல இருந்து இருப்ப 😑😒 Anyway Best of Luck…#VivoBiggBoss #BiggBoss #BiggBoss2Tamil #PonnambalamArmy

— PONNAMBALAM ARMY (@PonnambalamBoss) August 27, 2018
This is the support we given for you. More than anger u cheated one girl #misraprachi. Even though it is your personal we can't accept pic.twitter.com/KMr2tjqEGt

— Mirnalini Esha (@esha_mirnalini) August 27, 2018
Guys dont call him genuine coz he scold every1. Worst!!! "Genuine" nu perla he insults every1. Yaana kutti, comedian ellathuku peru genuine illa. #biggbosstamil #BiggBossTamil2 #BiggBoss2tamil

— Mumtaz Fans (@mumtazfans) August 27, 2018
— karthik (@karthikpmv) August 27, 2018
நெறய பேருக்கு உன்ன புடிக்காம இருக்கலாம்..

ஆனா நீ எம்மனச ஜெய்ச்சுட்ட ப்ரோ @MahatOfficial 👍😊 pic.twitter.com/5F99AWHA7d

— яɛɱơŋɬı¢ ʂƙ ℘γąɖɛɛʂɧ (@Pradeesh_SK) August 27, 2018
My favorite moment pic.twitter.com/eMkdG2QArR

— muza muzi (@MuzaqirRahman) August 27, 2018
Dey baadu vanduttiya pic.twitter.com/qpfiO5RyYX

— muza muzi (@MuzaqirRahman) August 27, 2018
கூடாநட்பு கேடாய் முடிந்தது மகத்

— Natarajan Sengai (@NatarajanSenga1) August 27, 2018
What do you think on his post and people's response comment below !!