First Glimpse Of Nayan-Wikki's Netflix Show In Out !! WATCH
Nayanthara
Vignesh Shivan
CM / Updated: 2022-08-09
12:04 IST
By Dhiwaharan
First ever glimpse of "Nayanthara: Beyond the Fairytale", a show that is being made by Netflix based on her real life is out and the video shows the actress getting ready for her marriage and talking about her belief in hard work. The actress's husband Vignesh Shivan could be seen expressing his admiration over the love of his life and 30 seconds promo is winning hearts already. The official twitter handle of Netflix South has announced that the show will stream soon in their platform.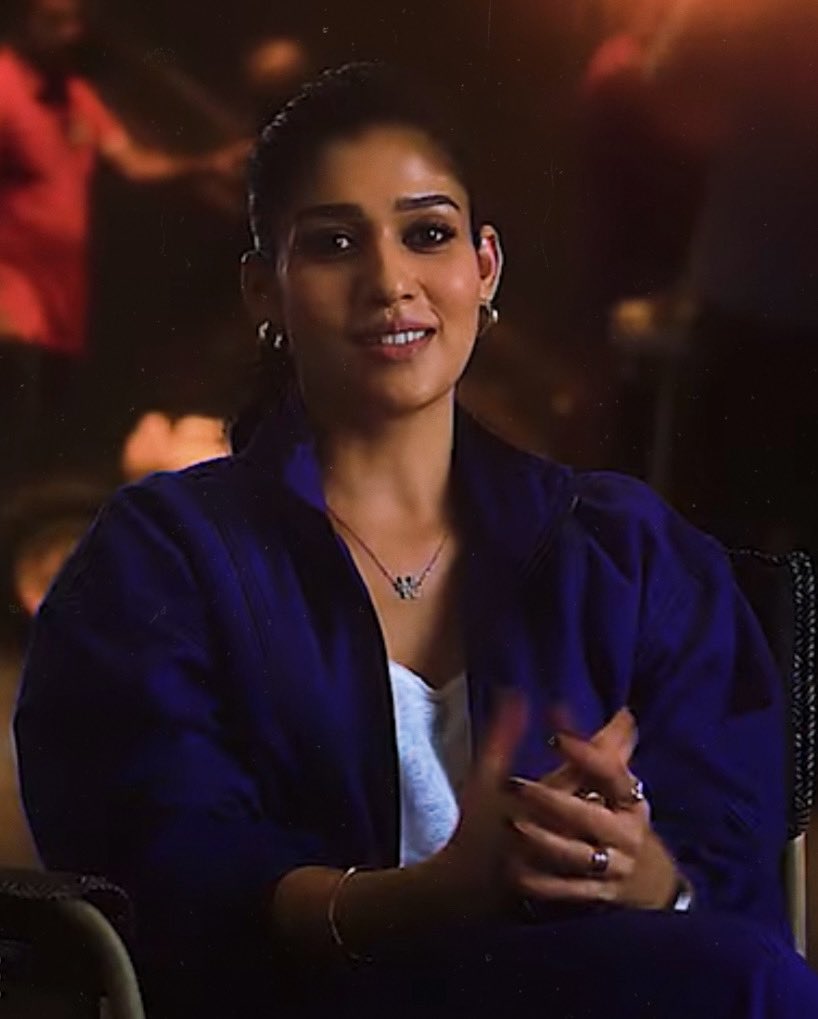 Kollywood's most loved couple Nayanthara and Vignesh Shivan got married on 9th of June in an intimate ceremony that was scheduled to take place in a resort in Mahabalipuram, Chennai. The couple who were planning to conduct the important event of their life in Thirupathi temple, couldn't do it due to practical difficulties. Reports suggested that many prominent celebrities including chief minister MK Stalin, Superstar Rajinikanth, Academy award winning musician A.R Rahman were invited for the event along with 200 other celebrities excluding the close friends of the couple.
A number of reports emerged saying that there are restrictions imposed for the visitors of the Wikki-Nayan marriage after the streaming rights were sold to Netflix platform. One of the important restriction for the visitors of the event is not to use cell phone or click pictures of the ceremony. Ever since the announcement of Wikki-Nayanthara marriage surfaced, a report on the couple selling the streaming rights of their marriage event to famous OTT platform Netflix was doing rounds. Speculations on the couple selling their marriage event for Rs. 25 crore – 30 crore were also doing rounds in the internet.
View this post on Instagram
The "NRD" maker and the lead lady of the film were in a love relationship for more than 7 years and fans, media never missed to question them about their marriage whenever the duo appears together in public events or in Wikki's Instagram posts where he often uploads the picture of himself posing with the seasoned actress. Now, as the couple got married now, a special show is being made in Netflix titled "Nayanthara: Beyond the Fairytale"
"Cue the malems cos we're ready to dance in excitement💃 Nayanthara: Beyond the Fairytale is coming soon to Netflix!" the streaming platform said while releasing the first ever promo of the show which is seemingly a documentary on the actress's life.
Watch the promo below :
Cue the malems cos we're ready to dance in excitement💃
Nayanthara: Beyond the Fairytale is coming soon to Netflix! pic.twitter.com/JeupZBy9eG

— Netflix India South (@Netflix_INSouth) August 9, 2022
Check out some of the reactions that surfaced for the promo :
30c ah waste pannitiye vro 🙂

— AP-ROCKER  (@APROCKER2) August 9, 2022
Noone is interested in seeing their own marriage video for the second time! It will just sleep in the wardrobe for long years!

In that case

"நான் ஏன்டா நடு ராத்திரி 12 மணிக்கு சுடுகாட்டுக்கு போகணும்"🤦🏻‍♂️

— Prathap a Human (@Prathapsrii) August 9, 2022
Shouldn't it be quite personal rather making a show about their wedding?!
Waiting Anyway.. https://t.co/qoJCojO7Bp

— Suraj JR (@SurajRaviFan) August 9, 2022
Quite a personal thinga ipdi vyabaram pannirukarathellam 🤦🏻‍♂️ https://t.co/LIv3Ij7xOa

— Sabarish ARR (@Gypsywheel7) August 9, 2022
Lot of native & authentic Tamil content are being made in Tamil Cinema

Prime's Suzhal
Zee5's Vilangu
Hotstar's November Story

But Netflix chooses to do a show
on Nayanthara marriage🤷‍♂️

Anyways, they might get a lot of views😄 https://t.co/SyKxzAwmuj

— 𝘾𝙤𝙢𝙢𝙖𝙣𝙙𝙚𝙧 (@PrabhakaranSays) August 9, 2022
dei dei ithu dark ,breaking bad ,friends ,peaky blinders tamil dubbed pannitukalam views tharu mara poirukum

— ⚔️ அர்ஜுன் தேவ்⚔️ (@Arjun_dev_) August 9, 2022
All these woke puluthis talk puratchi on twitter and judge a woman for her personal decision. It's her life, her marriage, her choice. #Nayanthara https://t.co/BnbVSpFgUD

— N'cafe… (@NayanCafe) August 9, 2022
The filmmaker developed a romantic relationship with Nayanthara during the making of his second film "Naanum Rowdy Dhaan". After the success of Naanum Rowdy Dhaan, Vignesh Shivan directed actor Suriya in "Thaana Serntha Kootam". He also started a production house with Nayanthara and named it as "Rowdy Pictures" with which he and Nayanthara produced "Nettri Kann" by having the latter in the lead role. Some other films such as "Rocky", "Koozhangal" were also bagged by the production house which is also making a film with Bigg Boss fame Kavin named "Oor Kuruvi".