Finally The Main Person Behind Nayanthara-Radha Ravi Controversy Opened !! WATCH VIDEO !!
Written by Dhiwaharan Published on Mar 27, 2019 | 23:19 PM IST | 96
Follow Us
Comments: 0
The Radha Ravi vs Nayanthara controversy is currently the talk of the town. The 66-year-old actor made some derogatory remarks about Nayanthara at the audio launch of the upcoming film Kolaiyuthir Kaalam.
[wp_ad_camp_1]
Radha Ravi's uncouth comments about Nayanthara were directed at her role as Sita. He also gave her a backhanded compliment that despite being the centre of several gossip stories, Nayanthara has sustained in the industry for long.
He said, "Nayanthara is a star now and she's hailed as Lady Superstar. Some even compared her to Puratchi Thalaivar MGR and Nadigar Thilagam Sivaji Ganesan. They're immortals and it is disheartening to see people include Nayanthara in the list. I agree that Nayanthara is a good actress and she is sustaining in the industry for several years. There have been several reports about her, yet she stands tall. Tamil Nadu people remember anything only for four days, then they forget. Now, she is a known face. She can act as a ghost and as Goddess Sita as well. Back in those days, if filmmakers have a Goddess character in the film, they'd go for veteran actress KR Vijaya. But now, anybody can play the role. Paatha udane kumbudravangalayum podalam, paatha udane koopadravangalyum podalam (We can cast those who are respected and those who sleep around)."
After so many reactions from social media Naynathara, the actress herself has came up with a official statement regarding the issue which is burning for past two days. In her statement she thanked MK Stalin for his instant action taken on Radha Ravi and firmly announced that she will continue to so roles as Sita, Goddess, Ghost etc.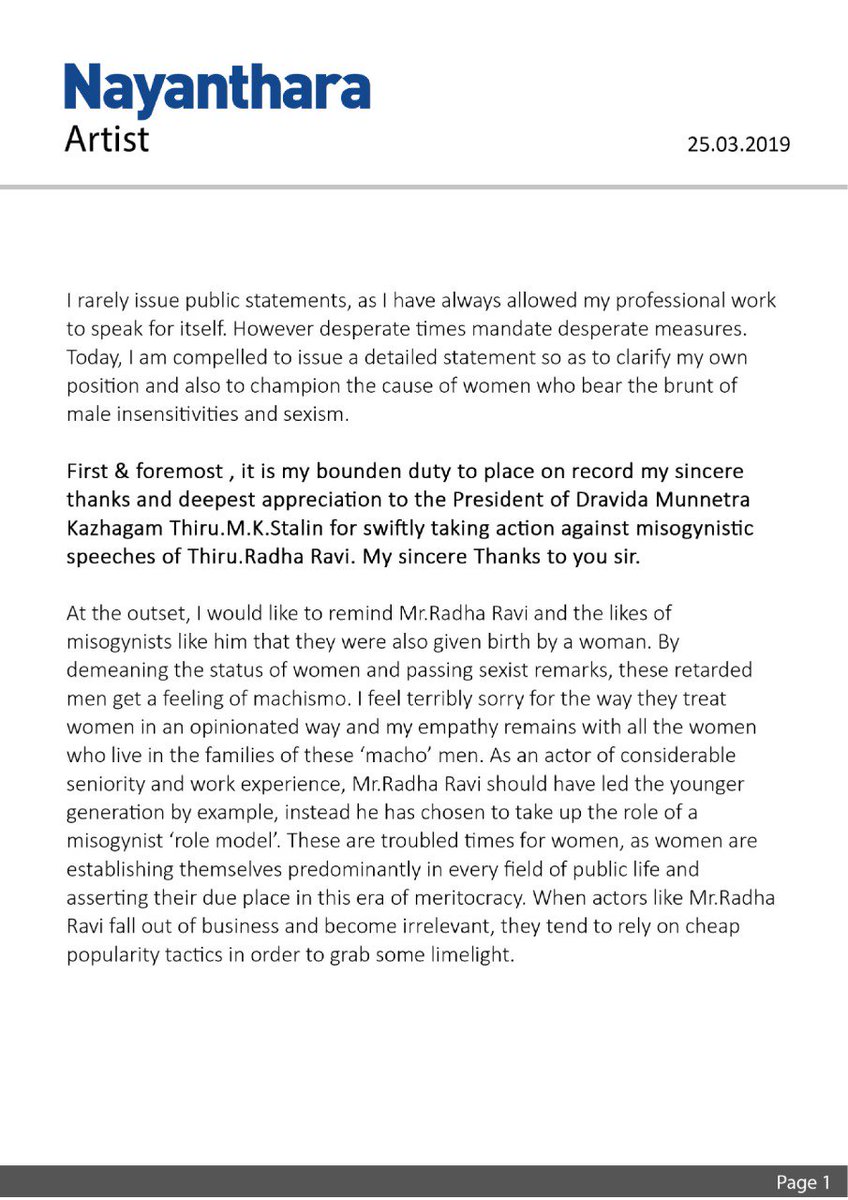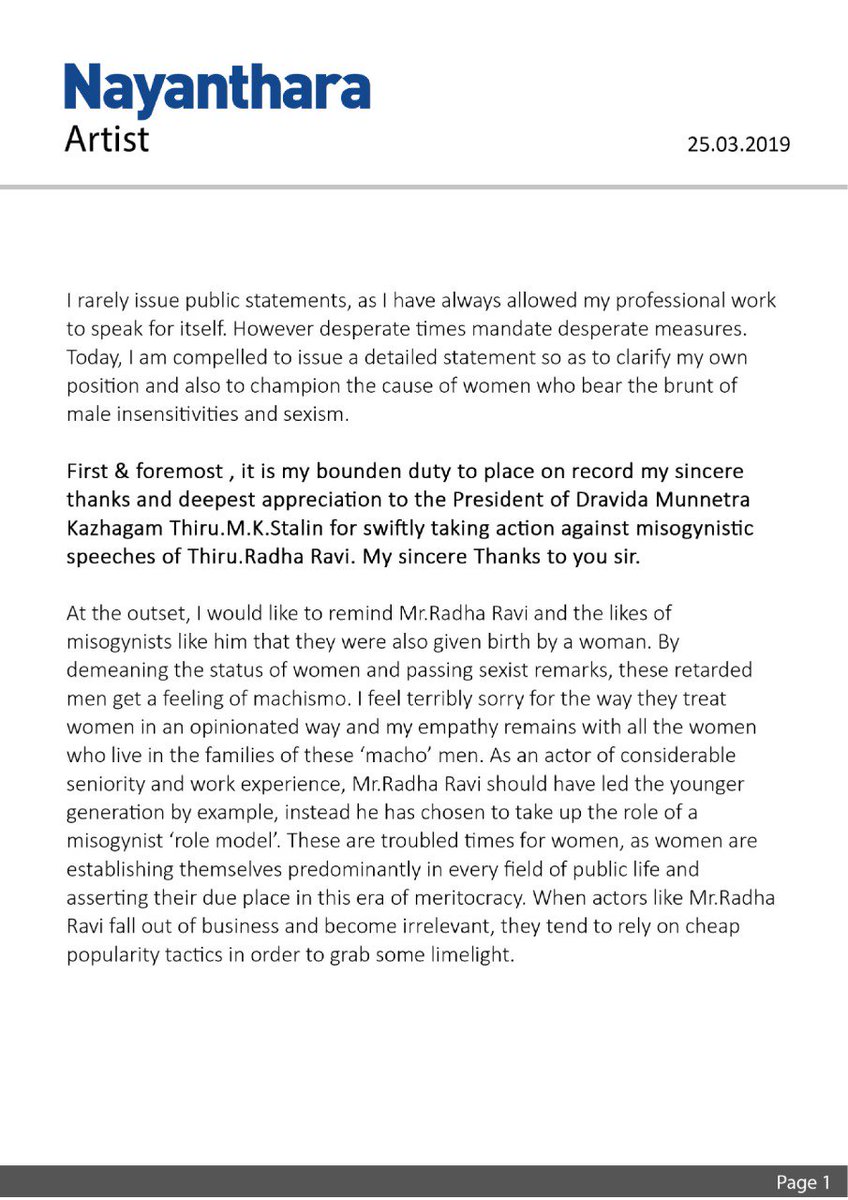 Now Mathiyazhagan,  an Indian movie producer predominantly active in Tamil cinema has cleared a statement regarding the controversy. He is one who bought the film Kolayuthir Kaalam from the original makers. Being one of the main person for the controversy he said that everything that happened that day was out of his control.
[wp_ad_camp_1]
He also said that he is in not in a position to stop a legend like Radha Ravi while he is giving his speech. "I also asked Karu.Pazhaniappan whether I could give a statement now to which he said that it would be irrelevant and will create even bigger problems." says Mathi in his interview with Cinema Vikatan.
Watch the full interview here :
Source : Cinema Vikatan
"Radha Ravi funnily reacted as that I snatched his position in DMK when I called him. I could not directly contact Nayanthara. Vignesh Shivan is the one who contacted me on behalf of Nayanthara. He is not at all happy and showed his disappointment by asking why I urged" said Mathiyazhagan in the interview who is the producer of Hansika starring Maha.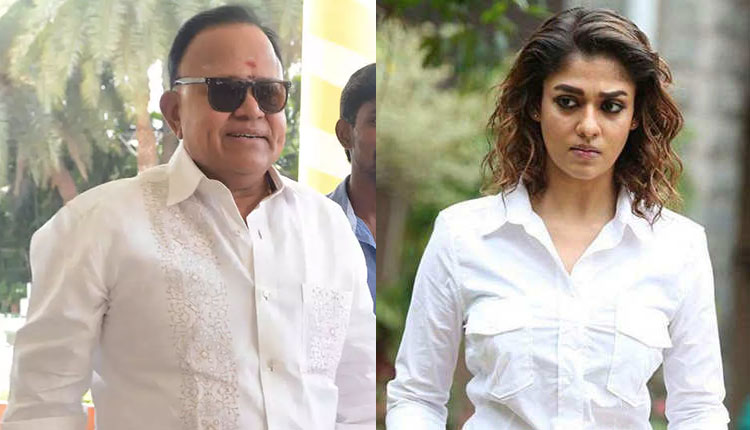 He started off as the producer of the 2015 movie Thilagar, the story of a brave heart, directed by G Perumal Pillai.
[wp_ad_camp_1]
Radha Ravi has also been slammed by Chinmayi Sripadaa, Varalaxmi Sarathkumar and filmmaker Vignesh Shivn for his disrespectful comments about Nayanthara. Later he said that he regrets for his statement against Nayanthara.