Finally Suriya Reacted To The Issue Created By Meera Mitun !!
CM / Updated: 2020-08-11
13:35 IST
By Dhiwaharan
After seeing the press note released by legendary filmmaker Bharathi Raja, actor Suriya finally reacted to the issue being created by Meera Mitun. He reiterated a tweet he posted in the year 2018 when anchors of Sun music made a derogatory comments on him and said that he wants his fans to involve in constructive activities. The actor also thanked director Bharathi Raja with whom he shared screen space in the film "Aayudha Ezhuthu" for having his back.
[wp_ad_camp_1]
Followed by several film stars including actress Kasthuri, Legendary filmmaker and the one who directed films of both Rajinikanth and Kamal Haasan released a press note reacting to the issue created by Meera Mitun, a former Bigg Boss contestant. He questioned why film fraternity is keeping mum on this issue and asked top actors to guide their fans in a good path.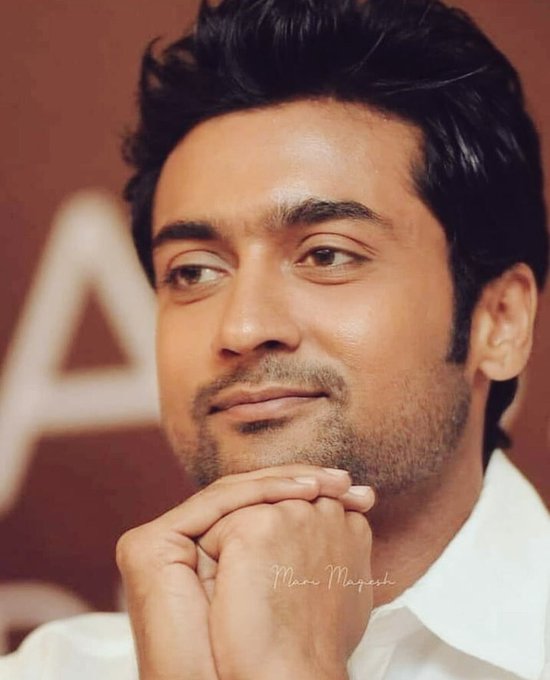 "Like throwing mud on a beautiful painting, a woman named as Meera Mitun is letting her words out without control. I feel dutiful to condemn her act as a senior person in this film industry. She must stop abusing them to get into the limelight. Film Fraternity would raise voice against her. I severely condemn what she spoke all these days. Suriya is helping so many students for their education and Vijay is helping people without publicity. Defaming such personalities and their families is not acceptable at all."Bharathiraja said in his tweet.
Degrading the acting skills of actor Suriya, Meera Mitun didn't spare the personal life of the actor. Her baseless accusations irked her fans which made them to make abusive comments against her in social media platforms. Meera Mitun has been making derogatory comments against actors Vijay and Suriya for past few weeks. She said that they both are the product of Nepotism and involving verbal spat with the fans of the actors in Twitter.
[wp_ad_camp_1]
She who acted in "Thaana Searntha Kootam" of Suriya said "Suriya would have got very insecured for sure because I can say that he doesn't even know the spelling of "acting". I had finished my portions in single take but that is the day I realized that he has got no acting skills at all. He would take at least 10,20 shots for one simple scene and he is struggling a lot to act." she said.
Lately, Meera Mithun uploaded a tweet defaming actress Jyothika and now came up with a video saying that she will slut shame the wives of actor Suriya and Vijay if their fans abuse her with "T" word. Now, on seeing senior filmmaker Bharathi Raja's press release, Suriya said that he wants his brother and sisters to involve in constructive activities. "My brothers and sisters should spend their time and energy in constructive activities. I thank Bharathi Raja sir with my whole heart" he said.
"எனது தம்பி தங்கைகளின் நேரமும், சக்தியும் ஆக்கப்பூர்வமான செயல்களுக்குப் பயன்பட வேண்டும் என்பதே என் விருப்பம். இயக்குனர் இமயம் திருமிகு. பாரதிராஜா அவர்களுக்கு என் உளப்பூர்வமான நன்றிகள்.." read the tweet of the actor.
எனது தம்பி தங்கைகளின் நேரமும், சக்தியும் ஆக்கப்பூர்வமான செயல்களுக்குப் பயன்பட வேண்டும் என்பதே என் விருப்பம். இயக்குனர் இமயம் திருமிகு. பாரதிராஜா அவர்களுக்கு என் உளப்பூர்வமான நன்றிகள்.. https://t.co/qR32iviTfO

— Suriya Sivakumar (@Suriya_offl) August 11, 2020
[wp_ad_camp_1]
The old tweet quoted by Suriya was posted by himself two years ago when two anchors of Sun music made fun of his height in a show. The video clip of the anchors degrading Suriya became huge outrage at that time that the hosts were made to ask public apologize.
Here's the video :
This tweet from the actor made his fans extremely happy and many of them accepted to follow his words in the comment section.
கத்துக்குறோம் தலைவரே 🙏❤️#SooraraiPottru pic.twitter.com/K7rUGlG4DY

— ஆத்ரேயாடா 3.O™ 🔥 (@_Athreyadaw_3) August 11, 2020