Female Online User's Confession About Her Matrimony Options Stunned Internet !!
Follow Us
Comments: 0
A Shocking Confession: Navigating Love in the Digital Age
In the vast world of social media, incidents arise that leave us stunned and contemplative. Recently, a 29-year-old woman took to Twitter to share a confession that revealed the complexities of modern relationships. This young woman, a B.Com graduate currently not working, admitted that she was engaged in conversations with 14 prospective grooms through a matrimonial website. Overwhelmed by choices, she sought the opinion of the internet to help her make a life-altering decision.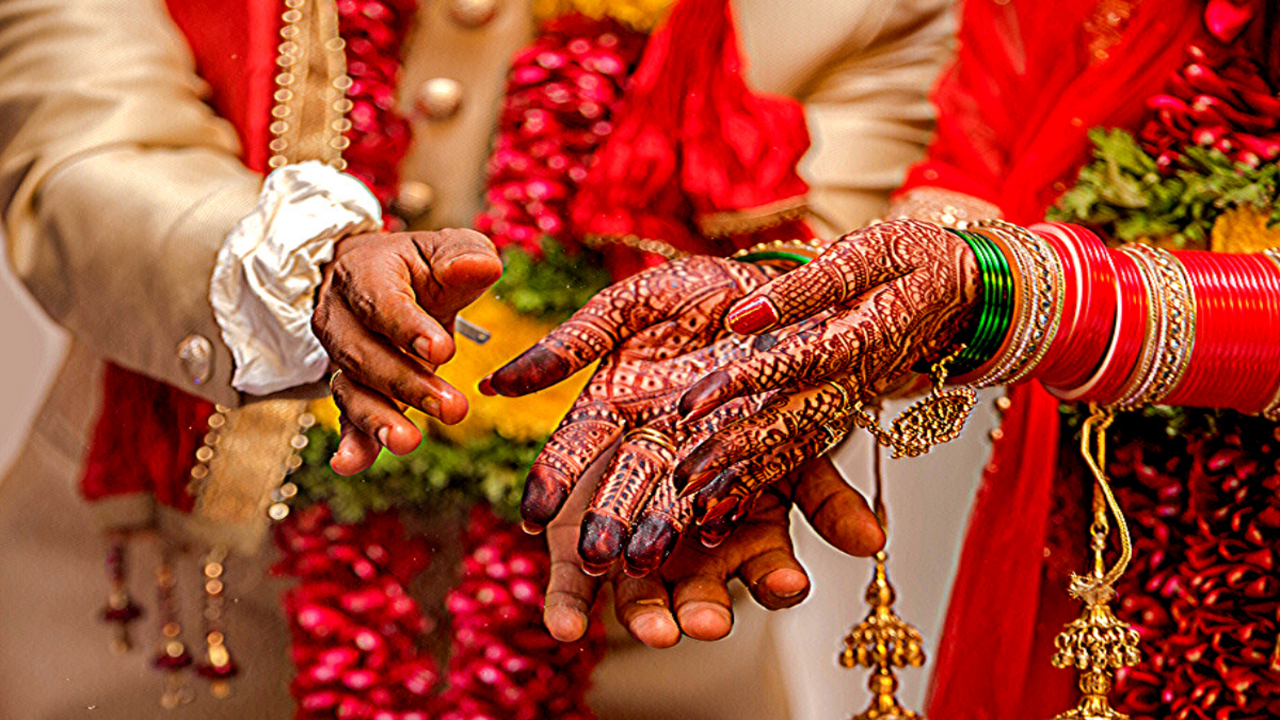 Also read: Swathi Of Subramaniyapuram Fame To Get Divorce Soon ??
Sad state of society. pic.twitter.com/fQxDzUH5WH

— Khushboo Verma (@khushbooverma_) July 17, 2023
The post quickly gained traction, drawing attention to the sad state of society's perception of love and marriage in the digital age. This incident is a reflection of how technological advancements have transformed the traditional path to finding a life partner, with implications that extend far beyond this individual's dilemma.
How come these 14 guys are ready to marry a 29 year old, https://t.co/w5y3BSiA54, Unemployed Female 🤔 https://t.co/z61TfHuIdI

— CIGGY (@caustic_kanya) July 18, 2023
Modern society's obsession with social media has given rise to the phenomenon of oversharing. Individuals are increasingly comfortable baring their personal lives online, seeking validation and opinions from virtual strangers. In the case of this young woman, her vulnerability was on full display, opening her to both support and criticism from the vast online community.
Someone forwarded me this and asked if doctors really earn only this much at 29? #MedTwitter https://t.co/oo3PUdcQmQ

— Dr. Tanmay Motiwala (@Least_ordinary) July 18, 2023
The increasing number of choices available through matrimonial websites is a double-edged sword. While it offers individuals the chance to meet potential partners they might not have encountered otherwise, it also intensifies the pressure of making the right choice. The paradox of choice often leads to decision paralysis, leaving individuals in a perpetual state of confusion and fear of missing out on someone better.
Accenture 12L and TCS 14L https://t.co/Z4juVbiqCe pic.twitter.com/guTNHqOaFI

— why sir what's the matter? (@doug_1399) July 18, 2023
In a world of instant gratification, forming genuine connections has become increasingly challenging. The ease of swiping through profiles on dating apps or engaging in multiple conversations simultaneously has diminished the value of true emotional connection. Relationships are being treated as disposable commodities, leading to a decline in commitment and emotional investment.
Also read: Samantha Is In The Receiving End For Endorsing Sadhguru!
Guys have such shallow criteria too. We are conditioned to expect things from marriage. https://t.co/w9LffoUrZX

— Ashwin (@AshwinR94) July 18, 2023
This particular incident highlights the societal expectations placed on women when it comes to choosing a life partner. The pressure to settle down and conform to societal norms creates anxiety and fear of making the wrong choice. This perpetuates the notion that a woman's worth is determined by her relationship status, a harmful and outdated ideology that needs to be challenged.
What's the point of being highly qualified and paid but getting treated as an 'option' for a Bcom pass?

I wish these guys had better skills to end up marrying a girl they really liked. https://t.co/SpJz2jPOLK

— Harshil Mehta (હર્ષિલ મહેતા) (@MehHarshil) July 18, 2023
Furthermore, the digital realm is rife with deception and anonymity. The authenticity of profiles on matrimonial websites can often be questionable, and individuals may not be entirely honest about their intentions or background. This makes it even more challenging to navigate through potential suitors and find genuine connections built on trust and transparency.
Isn't this exactly how arranged marriages work?
After ensuring caste (and stars) match, the prospective bride and groom both get reduced to a set of attributes, and it is a transaction.

The only reason people seem to be reacting is because it is the woman who is choosing! https://t.co/UbQfPxYniY

— Natasha Ramarathnam (@nuts2406) July 18, 2023
As the post trended, it received countless replies, with people offering their advice and opinions on which partner the woman should choose. However, the well-intentioned advice from strangers, many of whom are unaware of the nuances of her life and personality, could lead her astray. Decisions of such magnitude should ideally be made with the support of trusted friends and family, who truly understand her desires and values.
She'll end up marrying with Chapri Tiktoker. https://t.co/R10TvGjXd6

— Shahrukh (@shah_rukh_29) July 18, 2023
Also read: Coimbatore Man Accused By His Wife Of Wife-Swapping !!
Dedicate your life to education, build a successful career, and then face judgment on your salary from a jobless 29 y/o BCom graduate. What kind of nonsense system is this? #Frustrated #UnfairJudgment #EducationVsSalary https://t.co/NzGGSLvOdN

— ❁ (@sanskari_bhavna) July 18, 2023
This incident also brings into focus the need for society to address its unrealistic expectations of love and relationships. The obsession with external factors such as job titles, social status, and material possessions often overshadows the more critical aspects of compatibility, shared values, and emotional connection.
Imagine earning 45 lakhs per annum and being the 9th guy on some unemployed woman's list of suitors 😂 https://t.co/wIUaAFNfY9

— Karthik Endocrinologist (@karthik2k2) July 18, 2023
the shocking incident shared on Twitter by a young woman seeking advice on choosing a life partner lays bare the complexities of modern love and marriage. It prompts us to reflect on the influence of social media on our relationships, the impact of technology on the choices we make, and the societal expectations placed on individuals. While the incident itself is a testament to the sad state of society's perception of love, it also serves as a wake-up call to reevaluate how we approach relationships and redefine the true essence of love in the digital age.