Fans Thrashing ICC For Choosing England As Venue For Finals !!
CM / Updated: 2021-06-18
17:30 IST
By Dhiwaharan
Fans who were eagerly waiting to witness the finals of the World Test Championship, got extremely disappointment after rain interrupted and washed out the first session of the match which was supposed to take place between India and New zealand. Reports suggested that the rain is set to play a spoil sport on all the five days of the Test match at the Ages Bowl in Southampton and the reserve day hasn't been spared as well. The toss which was scheduled at 2 : 30 PM IST didn't take place and it was officially announced that the first session of day 1 got cancelled.
[wp_ad_camp_1]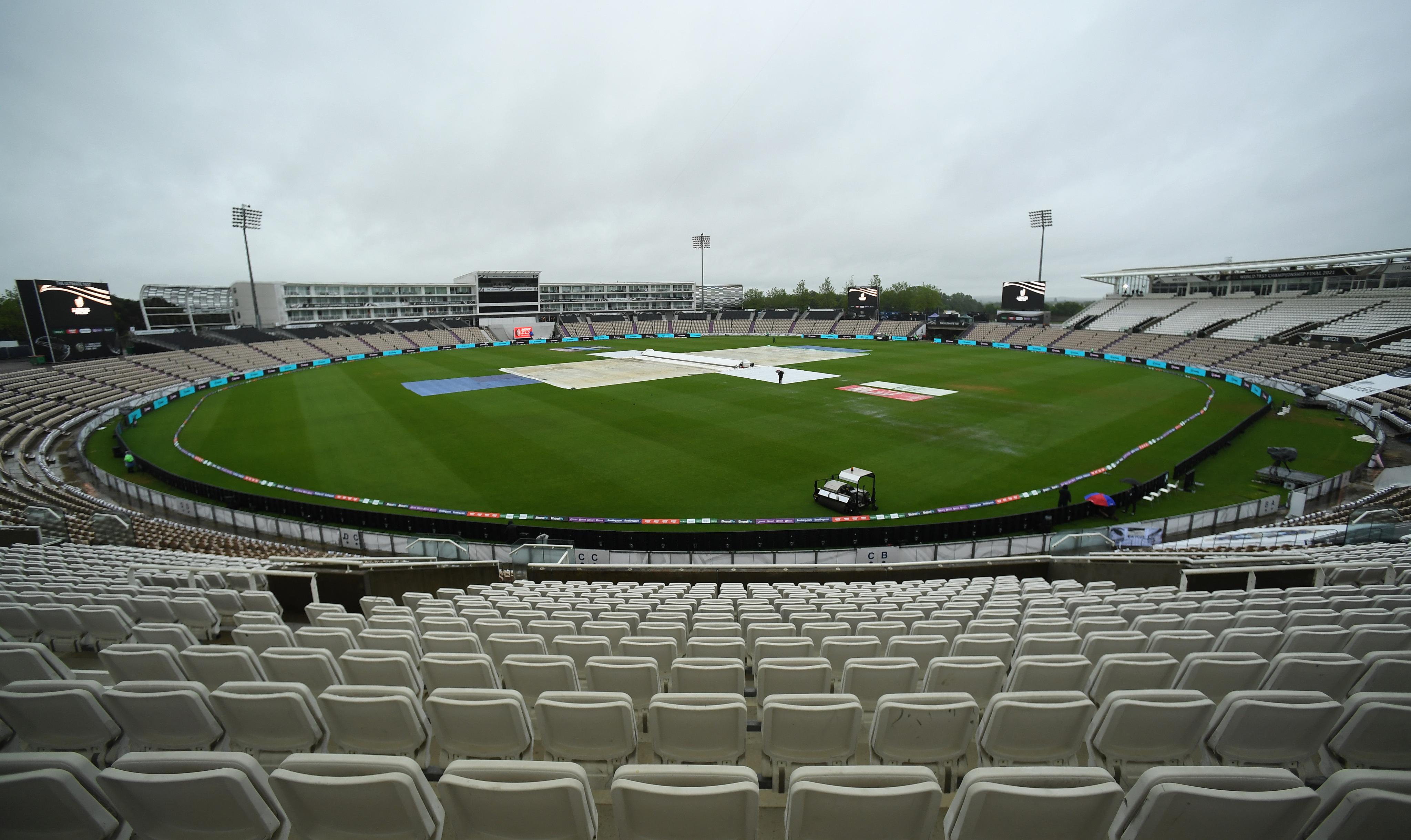 People got extremely upset towards International Cricket Council and blaming the body for the lack of research on the weather of the venue which is going to host one of the historic matches in history. "Good morning from Southampton. We are just over an hour away from the scheduled start of play but It continues to drizzle here. The match officials are on the field now" wrote BCCI by sharing the pictures of the pitch and went on to update "Unfortunately there will be no play in the first session on Day 1 of the ICC World Test Championship final. #WTC21"
Update: Unfortunately there will be no play in the first session on Day 1 of the ICC World Test Championship final. #WTC21

— BCCI (@BCCI) June 18, 2021
"What a waste @ICC & @BCCI Can't even plan such an important final in a better way. #EnglishWeather sucks for Cricket. All the mood of the final is gone to ashes. We could have played in #Australia or #SouthAfrica. Better watch EURO2020" a fan wrote out of frustration whereas another one said "So England has 2 weeks of heat wave and nz play eng. yet the biggest test match ever is going to be played in the rain. To all those living in India, it's gonna rain every day here in England. Don't take time off work to watch if u were planning on. This will be drawn"
[wp_ad_camp_1]
Check out some of such reactions below :
The world map that ICC refers to, before selecting a venue for an important event pic.twitter.com/2JIoIxWSPe

— Sagar (@sagarcasm) June 18, 2021
The ICC should've known the English condition and after what happened in the first stage of 2019 World Cup, there wasn't any necessity to go with England again for WTC final. It just irritates everyone when you wait for months and then rain spoils the event.

— Mufaddal Vohra (@mufaddal_vohra) June 18, 2021
What a waste @ICC & @BCCI Can't even plan such an important final in a better way. #EnglishWeather sucks for Cricket. All the mood of the final is gone to ashes. We could have played in #Australia or #SouthAfrica. Better watch #EURO2020 🤢

— Vivek Malhotrara (@vivek__malhotra) June 18, 2021
Leaked picture of Kane Williamson Batting and Rishab Pant keeping on Day 5 of the WTC final 😤😤🥺🥺 pic.twitter.com/cdi5ZXUDPD

— 🤗 HIT YADUVANSHI 🌝 (@HitKandoriya) June 18, 2021
So England has 2 weeks of heat wave and nz play eng. yet the biggest test match ever is going to be played in the rain. To all those living in India, it's gonna rain every day here in England. Don't take time off work to watch if u were planning on. This will be drawn

— Mickky Singh (@jaysingh126) June 18, 2021
A very well organised World Test Championship 2021 by ICC pic.twitter.com/q2Ke9UUMaJ

— त्रि-Vines (@trilochann45) June 18, 2021
[wp_ad_camp_1]
24 hours uhm மழ பெய்ற எடத்துல இருக்குற இது ஒரு பண்ணாட

Finals ah தூக்கினு போய் அந்த எடத்துல வச்ச நீ ஒரு பரதேசி… pic.twitter.com/n1zppzeIHA

— 17 GB (@gudman_tweets) June 17, 2021
Why did u organise the match there?

I have kept my studies aside for this.

I have exams in july but i want to watch this game.

ICC ,you spoiled our day🙂🥺

— Amit vijayvargia (@abey__amit11) June 18, 2021
June 18, 2021
June 18, 2021