Fans Slammed BCCI After Seeing The Drastic Difference Between The Salaries Of Women & Men Cricketers !!
By Dhiwaharan
Board of control for the cricket in India subjected to severe criticism after it announced the salary details of Indian women cricketers. The drastic difference between the payment of Indian men cricketers and women cricketers made the users of social media platforms to fume. Though it is argued that women cricketers should get more exposure to gain more money, fans demanding enough opportunities for the female cricketers to get themselves exposed on par with the male cricketers.
[wp_ad_camp_1]
A detailed comparison is being made in Internet on the payments being provided to men and women cricketers as the formers who belong to Grade A+ categories are entitled to get Rs. 7 crore annually whereas the latters of the Grade A category (top contract for Indian women cricket) would only get Rs. 50 lakh. Harmanpreet Kaur, Smriti Mandhana and Poonam Yadav were given the Grade A+ contact by the BCCI which didn't consider giving a A+ category for Indian women cricketers.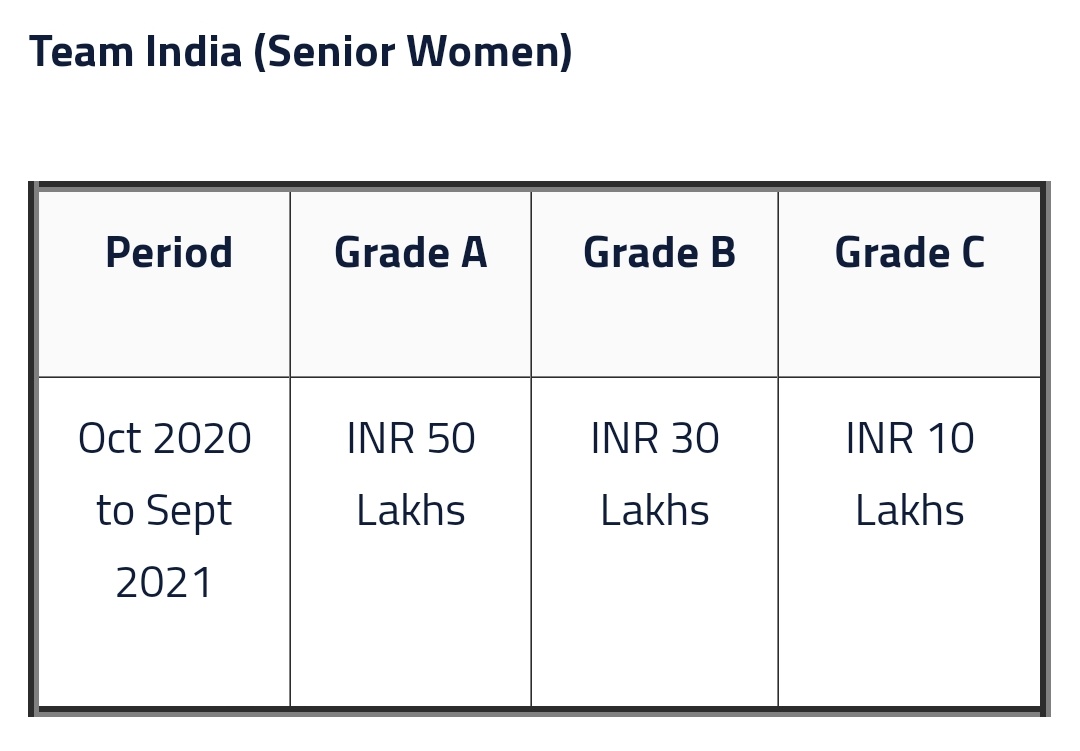 Mithali Raj, Jhulan Goswami, Deepti Sharma, Punam Raut, Rajeshwari Gayakwad, Shafali Verma, Radha Yadav, Shikha Pandey, Taniya Bhatia, and Jemimah Rodrigues are the players who have been given Grade B contracts. Players of these categories will receive Rs. 30 lakh each. Men cricketers who belong to Grade A and B categories has been receiving Rs. 5 crore and Rs. 3 crore respectively.
Mansi Joshi, Arundhati Reddy, Pooja Vastrakar, Harleen Deol, Priya Punia, and Richa Ghosh have been given Grade C contracts which means they will be receiving Rs. 10 lakh per year. Men cricketers of the same categories are receiving Rs. 1 crore.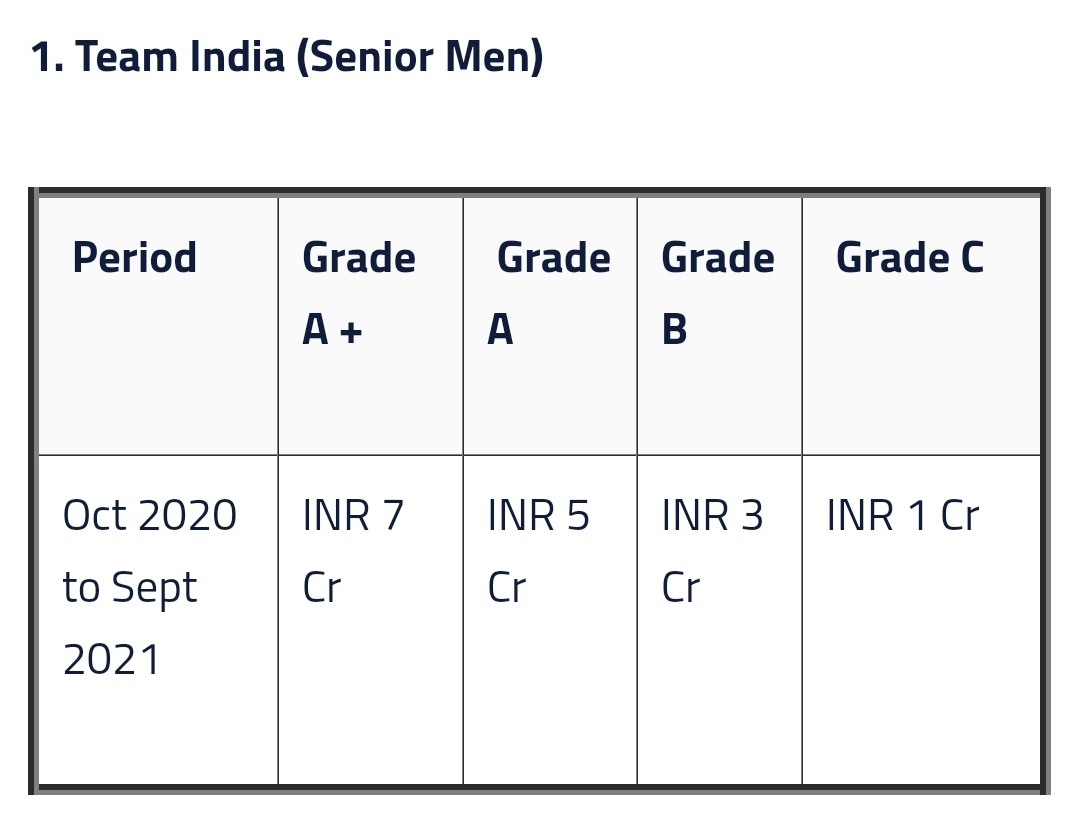 Though it is widely understood that women cricket of India doesn't generate much revenue comparing to men's cricket, the fact that even the payment received by cricketers who belong to the lowest category is 50% higher than the women cricketers of highest category has irked the fans of Indian cricket.
[wp_ad_camp_1]
"BCCI is investing a total of ₹96 crore for 28 men & ₹5.1 crore for 19 women. Win something big before you ask for more, an unsaid rule in sports. How do you expect the women to win trophies if you are not ready to invest more & arrange more matches!?" tweeted Srinithi, a journalist to express her view whereas Venkat B Krishna said "A Grade C India men's player earns INR 1 Crore. The three players in India women's highest pay grade get only half of it. The Women's team may not fill your coffers, but they have no obligation to it. The onus on increasing their commercial value is responsibility of the BCCI." in his tweet.
Check out some of the reactions below :
The BCCI's CEO is supposed to find ways to market the game and bring more revenues. It is important to question their role too alongside the office bearers.

— Venkata Krishna B (@venkatatweets) May 19, 2021
#AnnualContracts
BCCI is investing a total of ₹96 crore for 33 men & ₹5.1 crore for 19 women. Win something big before you ask for more, an unsaid rule in sports. How do you expect the women to win trophies if you are not ready to invest more & arrange more matches!?

— Srinidhi (@Srinidhi_PR) May 19, 2021
Cricket is decades behind when it comes to equal pay..but it doesn't necessarily mean the difference has to be so huge. Yes they didn't play much cricket last year, but who cancelled their tours in first place?

— Venkata Krishna B (@venkatatweets) May 19, 2021
[wp_ad_camp_1]
#AnnualContracts
BCCI is investing a total of ₹96 crore for 33 men & ₹5.1 crore for 19 women. Win something big before you ask for more, an unsaid rule in sports. How do you expect the women to win trophies if you are not ready to invest more & arrange more matches!?

— Srinidhi (@Srinidhi_PR) May 19, 2021
This gender pay gap is outrageous! It must be corrected immediately https://t.co/IpjzCzcvz2

— Faye DSouza (@fayedsouza) May 20, 2021
In IPL lowest pay is 20 lakhs for 2 months, while a women cricketer is getting 10 lakhs for one whole year🤦‍♂️ "too much equality?"

— abhinav aggarwal (@abhinavaggarwa1) May 20, 2021
First of all, it's not about the money, it's about kind of structure created by men where they continuously remind women that, listen lady that's your place in society and don't ask for more.
And cover up it with👉well that's all about demand and supply and we believe in equity.

— Lokesh Yadav (@Lokesh49554273) May 20, 2021