Fans Got Shocked After Seeing This Recent Transformation Of Nayanthara!!
Connect
Kollywood
Nayanthara
4 months ago
By Dhiwaharan
On seeing one of the three pictures that were released in Vikatan magazine as the part of the promotion of Nayanthara's upcoming movie "connect",  a number of fans expressed their shock. Many who felt that Nayanthara looks completely different, started opining in the social media platforms. However, fans of the actress defended her saying why fans never question about the looks  of male artists and also said that she looks fine and beautiful even at her 39.
View this post on Instagram
Nayanthara who married director Vignesh Shivan earlier this year. After four months, She became a mother of twin babies through surrogacy. Most recently, the actress celebrated her 39th birthday and became active in work. Followed by the release of her "Gold" movie, her own production venture "Connect" is gearing up for the release.
Nayanthara's 'Connect' Movie Exclusive Stills in this week Ananda Vikatan. Grab the copies in the stores near by you! 📸📚@Ashwin_saravana | @VigneshShivN | @Rowdy_Pictures | #AshwinSaravanan | #Nayanthara | #VigneshShivan | #Connect | #AnandaVikatan pic.twitter.com/KTtaDbMIhT

— ஆனந்த விகடன் (@AnandaVikatan) December 8, 2022
As a part of the film's promotion, exclusive pictures of the actress were released. In one of the pictures, many users of online platforms started commenting that the actress looks different and few even made fun of her looks. However, the actress's fans countered such toxic comments as well.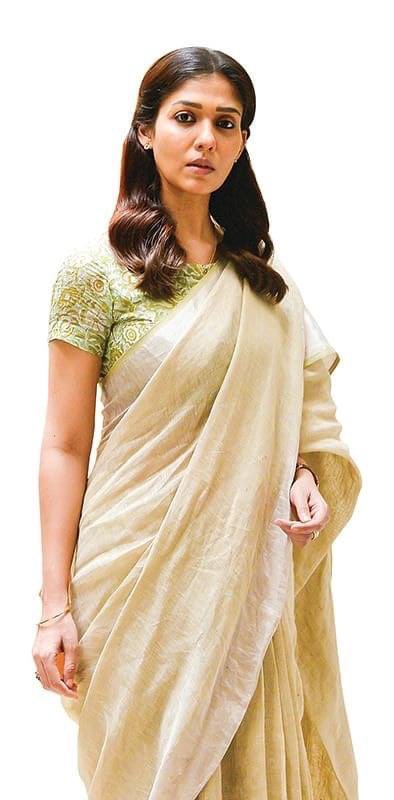 Check out them below:
Lost her prime look
Worst phase
Not looking good in any recent movies

— SS (@Vijay_fanatic5) December 8, 2022
Look at the disgusting comments here. She might sport a pale look since it is a horror movie. That being said it is normal for actresses to age faster than actors.. just like the women in your home.. Do you ridicule your mum/sister/wife for aging?

— Voldemort Snape (@SnapeVoldemort) December 8, 2022
Very bad look… She had lost glamour in her face completely..

Won't be good for her to act henceforth..

— 🏆🥉Sam🥉🏆 (@Swamina48513755) December 8, 2022
Ena ratsasan christopher look mari agetanga, 😢🏃🏃

— heinsbeg (@naveen_namboo) December 8, 2022
#connect was shooted in 2021 and now it's her latest look! Also people should understand she is in her 39 and not 20s. Still beautiful ❤️ pic.twitter.com/PRSGYxzGHn

— Unicorn (@Anandchoco195) December 8, 2022
Moonjila Neraya operation panni ipo natural look eh ilama poidichi

— sharuk sadiq (@sharuk_sadiq) December 8, 2022
Her performance and success will shut ur mouth 🤐 it will definitely happen god is always with her as a strong woman she will overcome these challenges wait and see

— vidhu@An (@vidhuAn2) December 8, 2022
The replies under this tweet shows why a female Indian actor can never thrive in this field as she ages. 😒 https://t.co/px9lzFGxPH

— Faz® (@FazlianaRafeek) December 8, 2022
Nayanthara started her career in a very young age. After acting in "Ayya", Nayanthara got the opportunity to pair with Superstar Rajinikanth in "Chandramukhi". The actress, further paired with several heroes and took a break from film industry after finding herself amidst a number controversies. However, she gave her come back through "Raja Rani" and started her second innings only to gain the tag "Lady Super star".
She was the only South Indian female actor to have made it to the Forbes India Celebrity 100 2018 list, with her total earning credited at ₹ 15.17 crores. She is currently committed to half a dozen of projects and also involved in distributing films with her boyfriend/producing Vignesh Shivan.