"So Vikram, PS 1 Are Bad Films ?" – Fans Criticized Ajith Kumar For Saying "No" To Promotions!!
Written by Dhiwaharan Published on Nov 01, 2022 | 19:07 PM IST | 128
Follow Us
Comments: 0
Star actor Ajith kumar's manager Suresh Chandra, on Monday, came up with a post in his official Twitter handle, sharing a message provided by the "Mankatha" actor. Responding to the recent speculations on the actor planning to take part in the promotions of his upcoming film "Thunivu", the actor conveyed a message saying that a good film will promote itself.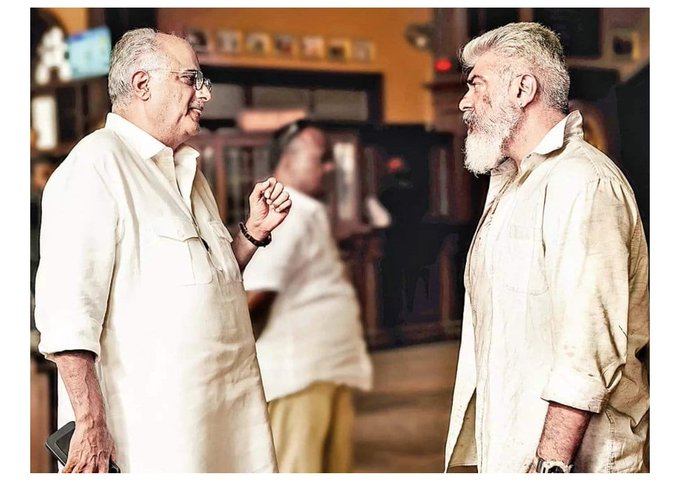 Being one of the leading actors of Kollywood, actor Ajithkumar enjoys a huge fan base in Tamilnadu. Despite of getting a humongous amount of love from his fans, Ajith refused to have fan clubs and dismantled it few years ago as he wants his fans to look after their families. This only increased the love of fans for him as they started admiring him more for his attributes.
The actor who was last seen in "Valimai" directed by H. Vinoth, is again acting in the filmmaker's directorial. The film which is titled as "Thunivu", is touted to be a heist thriller and Vinoth who impressed fans with his debut "Sathuranga Vettai", is expected to give an intriguing entertainer this time. Post that, the actor has committed a film with director Vignesh of "Naanum Rowdy Thaan" fame.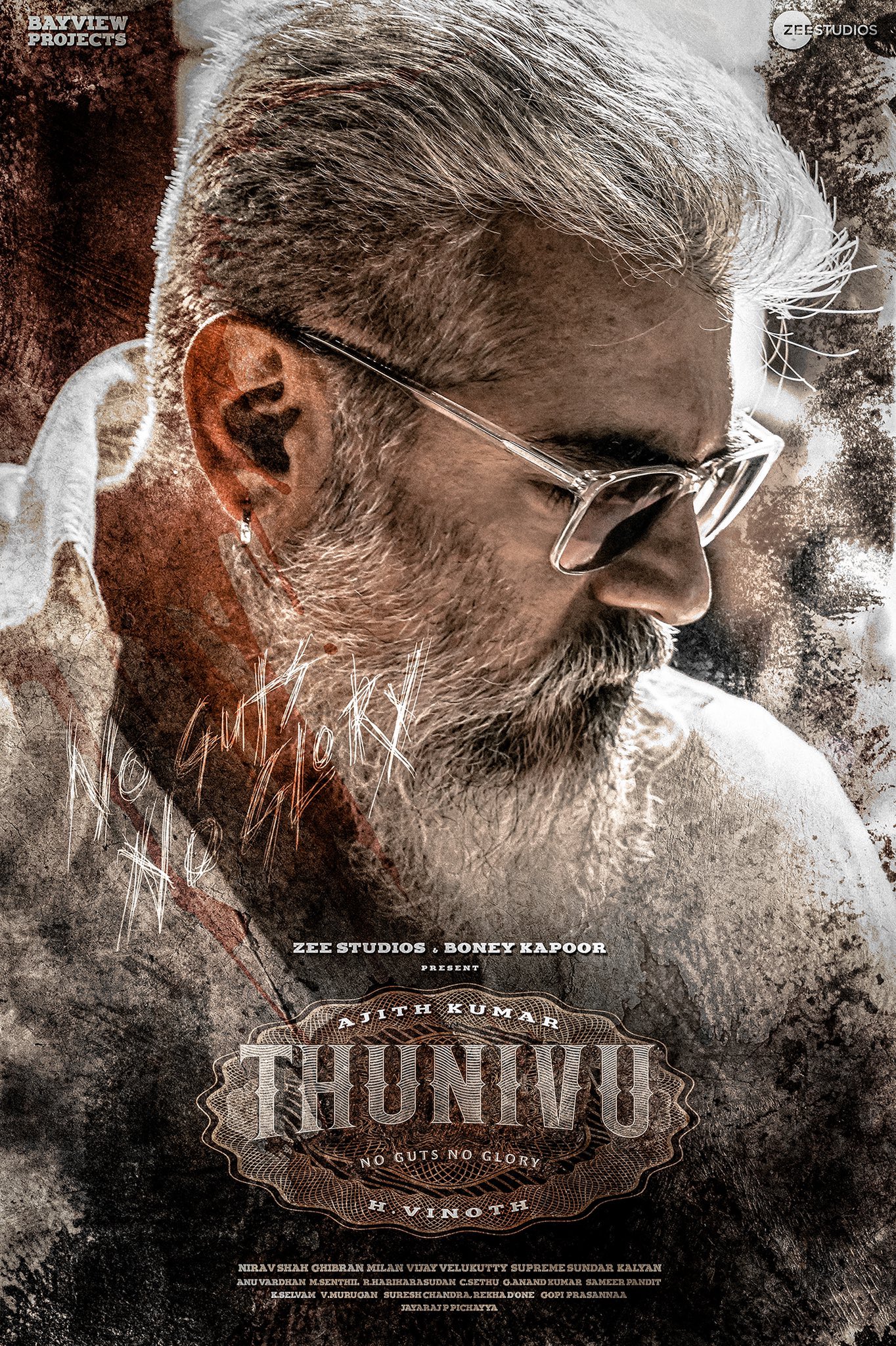 As the makers announced that "Thunivu" will be releasing for the upcoming Pongal event, a speculation on Ajith kumar participating in the promotions of the film got surfaced in media. Responding to the same, he came up with a message through his manager who updated a tweet in his Twitter timeline saying ""A good film is promotion by itself!! – unconditional love!
Ajith"
Here's the tweet :
"A good film is promotion by itself!! – unconditional love!
Ajith

— Suresh Chandra (@SureshChandraa) October 31, 2022
Apart from actor Vijay fans, many neutral fans, journalists and film critics disagreed with the view of actor Ajith kumar. Few even asked whether top tier stars who promote their films by visiting various states and countries are fools.
Check out some of the reactions that surfaced against Ajith below :
Doubt !!!

பாடல் வெளியீட்டு விழா, Pre Release Event நடத்தும் திரைப்படங்கள் அப்போ நல்ல படங்கள் இல்லையா ???

— Abinesh Arjunan (@The_Abinesh) October 31, 2022
"A good film is promotion by itself."

Fans: pic.twitter.com/aqYTYxGNtM

— Sanaa (@WhySanaaWhy) October 31, 2022
Appo RRR, KGF2 promotion Ellam waste ah ?
Boomer unkle come on unkle..

And.. Enna hair ku Valimai pre-release event vechinga nu therijikalama? https://t.co/2JmFHuwg4S

— Vimal.  (@Kettavan_Freak) October 31, 2022
"A good film is a promotion in itself."

Disagree. An actor's job isn't just to give the best performance possible. They're obligated to sell the movie. I think when you take a hefty paycheck, you have a certain responsibility to the business of entertainment.

— Subhakeerthana (@bhakisundar) October 31, 2022
#Vikram ku aandavar #KamalHaasan𓃵 promotion kaga evlo hardwork pannaru. #PS1 Ku Mani sir and team #Rrr Ku rajamouli and team evlo suthinanga. Avanga Enna Nalla padam edukkaliya? Neenga mattum arivali mathavanga muttala?

— குட்டி வேதாளம் 👻 (@priya_0706) October 31, 2022
So.. hereafter Stop all these Promotions.. YouTube Ads , Tv Promos, Newspaper Ads…. pic.twitter.com/bHbdZ4Niaa

— × റോബിൻ ⱼD × 🕊 (@PeaceBrwVJ) October 31, 2022
Audio launch its a day for music composer…Disrespecting his own Music Director itself selfish act…

If Ajith disrespects them then next time please dont have any songs for your movie like kuruthipunal, kaithi … #Varisu https://t.co/YkPxHGexdN

— கமாண்டர் (@Hificommander) October 31, 2022
#Thunivu may be this quote will suit for TN/home state , for other states (dubbed release) needed promotions (sometimes aggressive promotions) , otherwise for all film 150 to 200 will be final numbers !!

all film will not be like #Kantara (once in bluemoon kind) https://t.co/UNa2ku3PnS

— arunprasad (@Cinephile05) October 31, 2022
So #Vikram #PS1 are bad films 👏🏻 https://t.co/gDav1l8FKR

— 𝙍𝙖𝙟𝙠𝙪𝙢𝙖𝙧 ❤ (@Rajj8990) October 31, 2022
If you dont want to promote, it's fine.
But dont insult the films doing promotions.
Vikram, PS1 are industry hits and they did promotions. Does that mean, they aren't good films

Follow what you preach
"வாழு வாழ விடு"#Varisu #Thunivu https://t.co/UxBVYDkhWP

— AK (Canada Movie Club) (@CanadaMovieClub) October 31, 2022
They why u are releasing promos,
teasers & trailers?.

Huh.. Cinema itself is a business..Obviously it needs promotions. https://t.co/iWcPIeSJZG

— ℝ𝕠𝕙𝕚𝕥 🏹 ℝℂ 🏇 (@im_RCult) October 31, 2022
Now you are seeing the list of people who had Very Good Content in hand but still Wasted their time in Promoting their films.. #Varisu #Thunivu pic.twitter.com/mVjbD93EyF

— VCD (@VCDtweets) November 1, 2022