Actor Vijay who is fondly called by his fans as "Thalapathy", is an Indian film actor, He has acted in more than 60 films in Tamil language. Being one of the top most actors in South Indian film industry, the actor enjoys a huge fan following across the state Tamilnadu. He is also  a playback singer in Tamil cinema. He is one of the highest paid actors in Tamil cinema.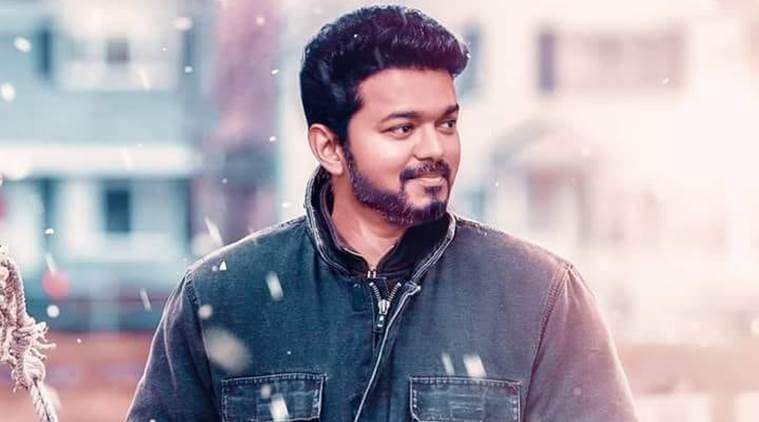 [wp_ad_camp_1]
Having a loyal fan following in all age groups, Vijay always suggested his fans to ignore negativity. His fans backed the actor during his hard times. Be it a release problem or  bad reports, Fans of the actor never failed raise their voice for their idol.
One of a die hard fan of the actor who loves the actor so much kept his picture amidst the Pooja room in his house. Posting the picture in his twitter account, the fan wrote, "Poojai room #ThalapathyVIJAY"
Check out his post here :
Poojai room #ThalapathyVIJAY pic.twitter.com/lytWGmy7d5

— Vijay Fans World (@VijayFansWorlds) June 26, 2019
On seeing this post, many online fans including his fellow Vijay fans slammed him for involving in such act. Many suggested him to remove it and some said that it not a right thing to do as well. Check out some of their comments :
Athu sari da loosu… Nanum Anna oda die hard fan than…….. Itha Partha sethuponavaga photo va vacha mathiri iruku ….

— Manikandan (@manikandan3591) June 29, 2019
[wp_ad_camp_1]
Dei naaya….Vijay photo va eduda….
Arivu iruka da unaku…
Kadavul na yaar theriuma da…
Unga amma appa than da kadavul…. avungala vananku….
Vijay ku just fan ah iru. …..Avlo than….

— தன்னம்பிக்கை நாயகன் தல அஜீத் ரசிகன் (@SabarishM7) June 29, 2019
Bro ithala vena thappa irukum bro thalapathy ah kadavula nenaikirathula thappilla but saami photos kudala vekka vename

— M S YUVA (@deepayuva156) June 26, 2019
He is just a film actor who is acts in movies to earn money to take care of himself and his family. U can admire him but why do u have to worship him ?TN youth are obsessed with this hero worship

— nithya4india (@nithya4india) June 29, 2019
ஏண்டா இப்படி பண்றிங்க….நீ உண்மையாவே விஜய் ஃபேன் ஆ

— ஏழரை (@7_and_half) June 26, 2019
Yov.. Vj pidikatiyum ipdi paka kastama irukkuya.. nallathukilla… ithellam vename!! Pavam nalla irukatum🙏

— One & Only Thala ᴺᴷᴾ (@Kadavul07908203) June 29, 2019
Uyirudan irupavargalai poojai room la ippadi vaika koodathu. Pls remove thalapathy photo. Sorry to say. But It may hurt thalapathy fans.

— Bhuvi (@bhuviiofficial) June 26, 2019
Bro idhelam romba over bro😑😪

— 𝓑𝓲𝓰𝓲𝓵 🄶🄸🅁🄸™|тнαℓαραтнү🔥|sαмαηтнα💖 (@tamizhangiri) June 27, 2019
[wp_ad_camp_1]
On the work front, Actor Vijay is currently working in "Bigil" which is being directed by Atlee who collaborated with the actor 2 times earlier. The first look 3 looks of the movie recently released by the crew and it was celebrated all over world by Vijay fans.
What do you think on this act of the guy ?? Comment your views below !!