Undoubtedly actor Vikram is the only top actor in India with zero haters. The amount of love he is receiving from the fans of Tamilnadu is indeed special. Chiyaan Vikram, is an Indian actor and singer who predominantly appears in Tamil language films. He has won seven Filmfare Awards as well as one National Film Award and Tamil Nadu State Film Award amongst other recognitions and was awarded an Honorary Doctorate by the People's University of Milan in May 2011.
[wp_ad_camp_1]
His film "Kadaram Kondaan" under Rajkamal films got released lately and the actor was very much busy in promoting the movie at its release time. The movie was released in Telugu as well as a dubbed version of the original. In a way of promoting the movie among the Telugu audience, Chiyan Vikram with his crew attended a fans meet.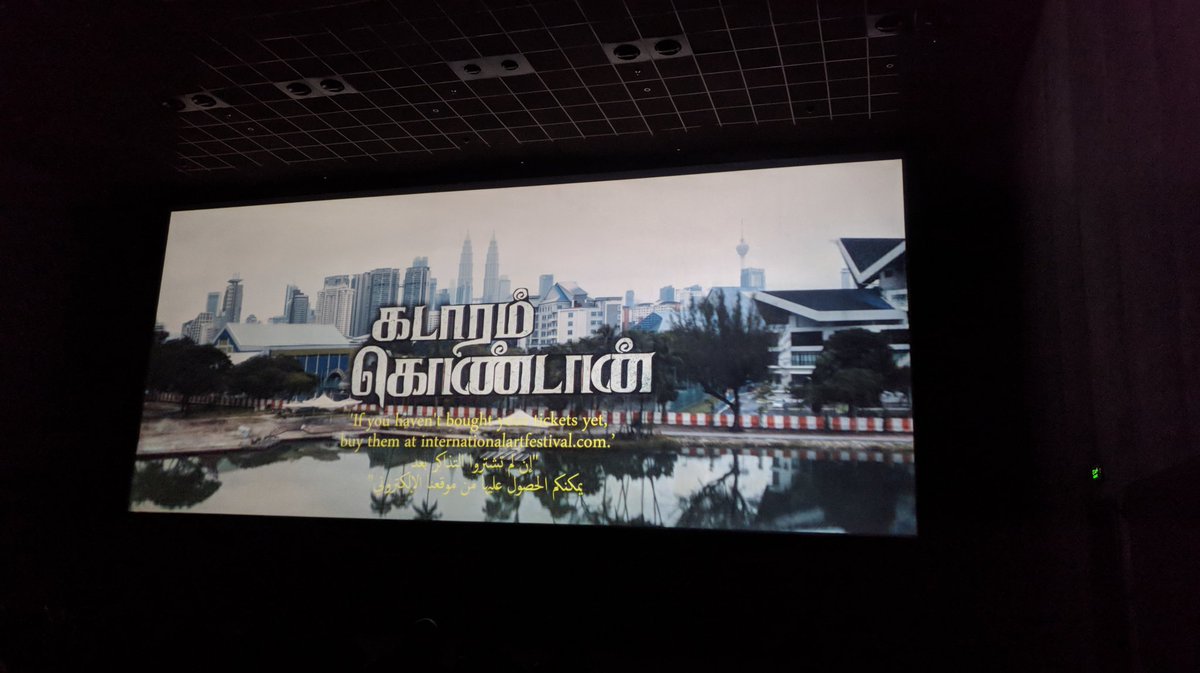 The actor required to interact in telugu as the auditorium was filled with the people of that region. However when he started his speech, a fan from the crowd requested him to talk in Tamil. Vikram who accepted his request promised him to talk in tamil later.
When the actor is about to end his speech, the fan again shouted at Vikram to which the "Anniyan" actor immediately replied him on stage with the mic. "Won't you leave me??" the actor asked the fan from the stage and asked his whereabouts. When the fan revealed that he is from "Coimbatore", Vikram asked "You came from all the way only to make me talk in Tamil ?"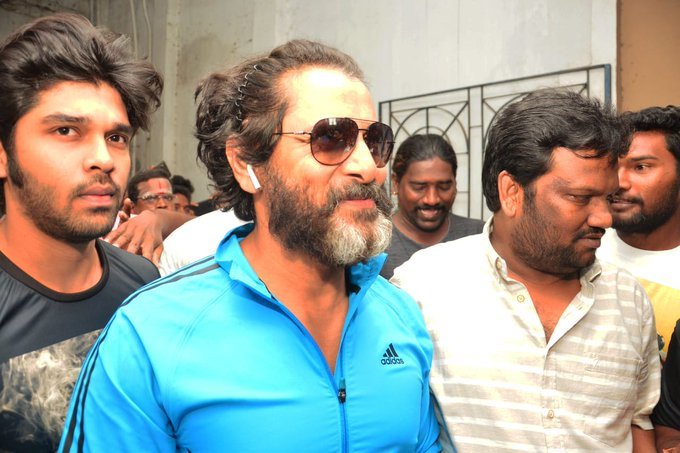 Followed by that the fan tried to ask something to the actor and the man who was hosting the show heard saying to the fan that the food is served. Vikram who doesn't liked it, asked him to come on stage and introduced him to his "Kadaaram Kondan" crew members including Akshara Haasan.
[wp_ad_camp_1]
Then Vikram took a photograph with him and said that he is one of the most sweetest person he met in recent times. This gesture from the "Sedhu" actor accoladed by his fans and people who watched the video.
WATCH THE VIDEO HERE :
This gesture from the actor won many hearts of the fans who couldn't stop reacting on it :
#Chiyaan 's love towards the fans
ULTIMATE 🔥😍😍.. #kadaramkondaan is getting SWAG response from the audience 🤩..#KadaramKondanFromToday #Vikram pic.twitter.com/zUjIGrZn7I

— Little talks (@LittletalksYt) July 19, 2019
சீயான் விக்ரம். தன் ரசிகர்கள் மேல் வைத்திருக்கும் அன்பு. பார்க்கவே அவ்வளவு மகிழ்ச்சி ! ரசிகர்களின் மனங்கள் கொண்டான் இந்த #KadaramKondan !! pic.twitter.com/x3JkO3am5t

— Prashanth Rangaswamy (@itisprashanth) July 18, 2019
That's why we are said: only actor have 0% of haters in south indian cinema industry the name is Vikram anna👌👌👌

— Gopinath vj (@gopi_g1) July 18, 2019
This behaviour of the actor earned him many fans across the country. Being one of the most versatile actors of India, Vikram was last seen in Saamy Square which is a sequel of his previous blockbuster Samy.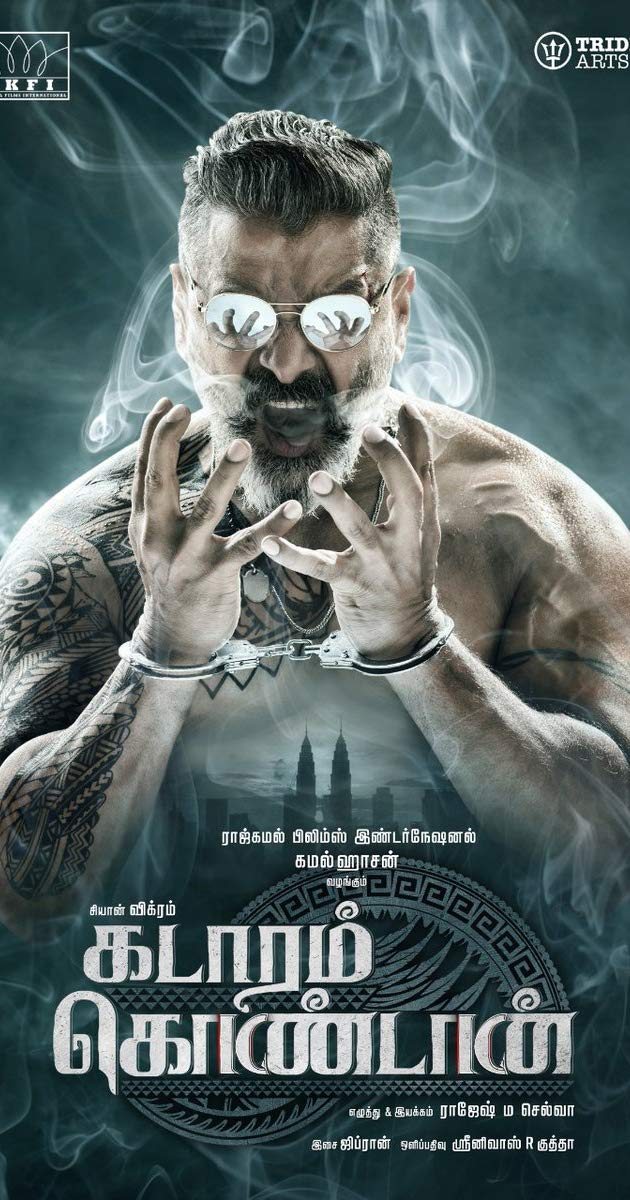 [wp_ad_camp_1]
What do you think on this gesture of the actor ?? Comment your views below !!
.