After life of evicted contestants of Bigg Boss season 3 are very much visible as they are super active in social media platforms. Apart from contestants such as Mohan Vaithya and Fathima Banu, almost every other evicted contestants including Cheran are communicating with their fans and followers in Twitter and Instagram. Young contestants such as Abhirami Venkatachalam and Sakshi Agarwal are letting their followers know about their daily routine by posting about them in the stories of their respective Instagram accounts.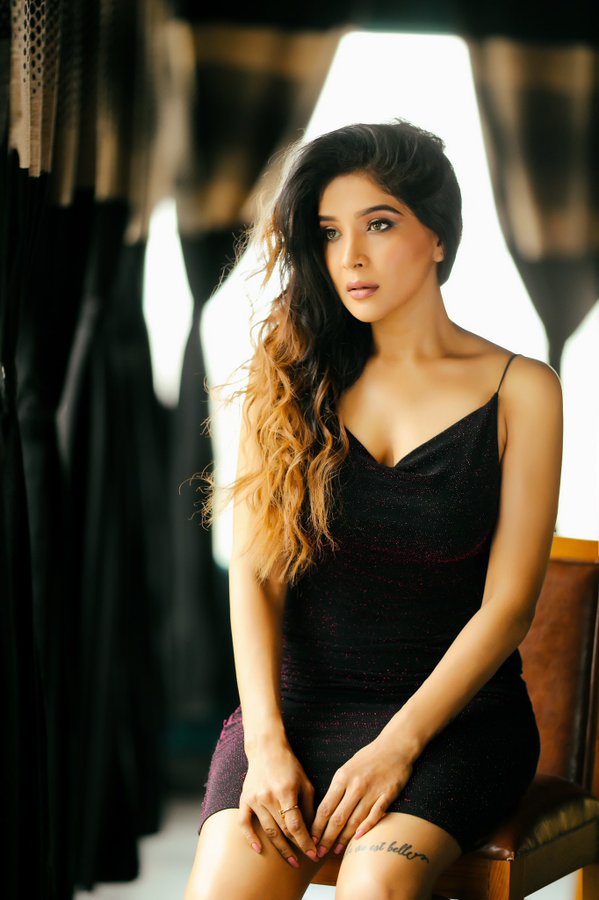 [wp_ad_camp_1]
Sakshi Agarwal, one of the evicted contestant, still couldn't come out of the trauma that Bigg Boss show made on her. She has been watching the show since her eviction and even made her re-entry into the house only to make sure to the audience that she doesn't attached to Kavin anymore with whom she had a strong relationship while being inside the house.
When Kavin walked off the Bigg Boss show with 5 lakhs cheque, a "Kurumpadam" was played by Kamal Haasan in which the summary of the entire activities of Kavin in Bigg Boss house for 90+ days played. In the video we could see the actor being attached with different female housemates in different period. The video even showed some of the unseen clips of the actor being very much attached with Sakshi Agarwal which was not telecasted in daily episodes.
One of a follower who saw this, expressed her opinions to Sakshi by commenting to one of her post about Tharshan's eviction. The online user said that she was shocked to see those clips as Kavin made himself as victim at the end of their issue.
Sakshi so shocked to see kavin's kurumpadam yesterday esp the moments he shared with you !!! We now understand how you would have felt!!! He made you look bad by making him a victim!! U go girl , You deserve better things in life!!'

— Abi (@rocktheworldd) September 29, 2019
[wp_ad_camp_1]
To this tweet, another Bigg Boss follower said that Sakshi is bad and asked her to watch the unseen episodes to know about her.
She is bad. Go see unseen episodes, she is full of poison, kavin great escape!

— Gaya Murali (@gayasMurali) September 29, 2019
Sakshi who saw this conversation between both, thought of shutting down the hater and started thrashing him. Check out her replies to him :
Dont like to reply to guys like you @gayasMurali who have no social media ettiquete! One word! Yukkkkkk!!🤮🤮🤮🤮🤮

— Sakshi Agarwal (@ssakshiagarwal) September 29, 2019
Romba naal achi na then stop barking up my wall u loser!

— Sakshi Agarwal (@ssakshiagarwal) September 29, 2019
How many ever slipper shot replies given , u r team doesnt change !! Stop leeching around me😂😂😂😂😂

— Sakshi Agarwal (@ssakshiagarwal) September 29, 2019
[wp_ad_camp_1]
I support #sherin #mugen #cheran always! Tharshan eviction is a shocker ! I dont change !sherin was low in confidence so as a true friend i boosted her! Y unnaku eriyutha? Btw fyi i m very happy i m out of that " toxic" ! Already mentioned it! They deserve each other😂😂😂😂😂

— Sakshi Agarwal (@ssakshiagarwal) September 29, 2019
What do you think on this twitter war Sakshi is having with her haters ?? Comment your views below !!