Fan Said That He Kept "Cut Out" For 1 Lakh & 50,000 !! Getting Brutally Thrashed !!
BIGIL
BigilAudioLaunch
Thalapathy
Thalapathy63
CM / Updated: 2019-09-21
19:16 IST
By Dhiwaharan
Bigil audio launch took place at Sri Sairam engineering college and it became a trending topic in social media since morning of the day of the event. Fans from all over state wished to take part in the audio launch to witness the speech of actor Vijay.
[wp_ad_camp_1]
The actor who has been giving motivational speech to his followers in audio launches from Theri movie's audio launch, raised the expectation of his fans for Bigil audio launch. In the film the actor is going to be appeared in dual role and the movie has been directed by Atlee.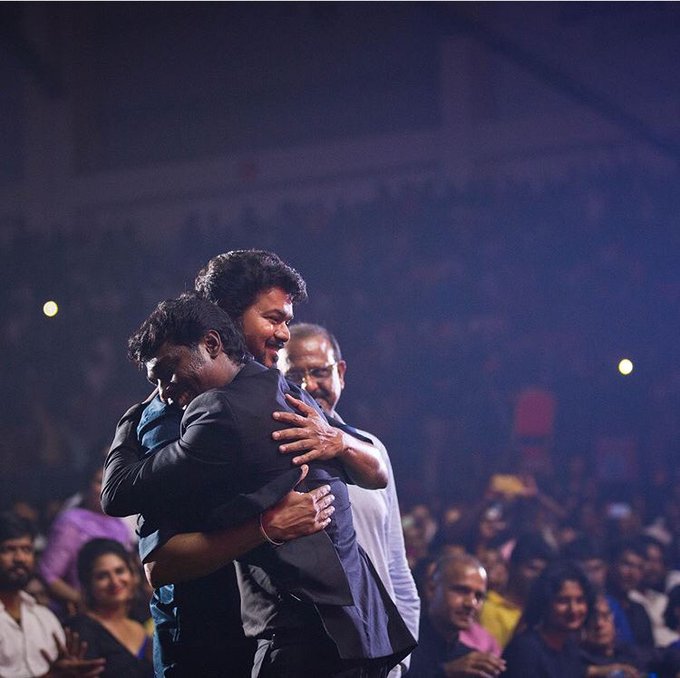 In this audio launch, Vijay addressed many social issues including Subashree's death which was caused by AIADMK's political hoarding. He even made a statement which took dig at the current ruling party. He asked his fans to use their social media trending power in issues like Subashree's death. "Online fan wars are fine as long as they don't cross a line and continue to be fun. If they turn vicious and hurt people, it must be avoided. Social media has plenty of power which much be used for good. Start hashtags on pressing issues such as at the time of Subashree's death can help bring greater awareness about an important issue," he said.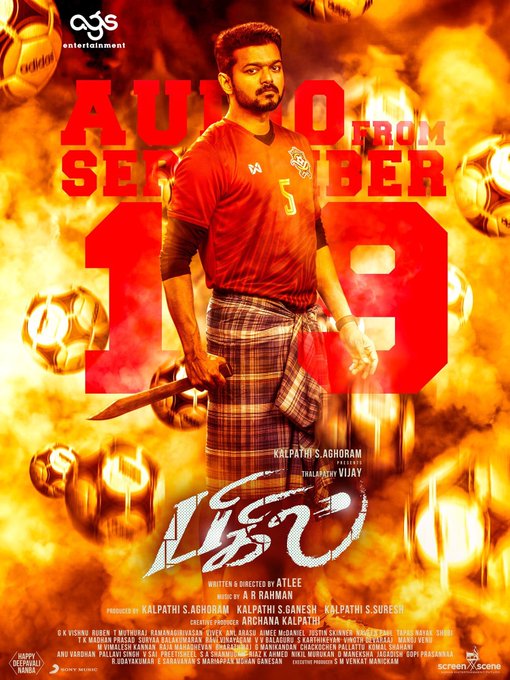 [wp_ad_camp_1]
Meanwhile, fans of the actor who took part in the audio launch seemed to be disappointed due to the fact of getting beaten by policemen. To control the crowd, police conducted "Lathi-charge" on the fans. When one of a fan raised question against the policemen, Police reportedly asked them to question the production house for providing 20,000 tickets to a hall which has capacity of having only 4,000 people.
Watch the video here :
Source : Behindwoods
In the video we can see the fans saying that they will do anything to prove their love towards actor Vijay. One of them says that he spent One lakh fifty thousand of his mother's operation to keep cut out for Vijay. The other one swears to die on the spot to prove his love towards Vijay.
This video doesn't go well with the users of online where they saw it as a regressive way to express love on someone. Check out some of their reactions here :
இவனோட அம்மா..உயிறோட இருந்தா..இவனுக்கு விசம் வைத்து சாகடிக்கட்டும்…ஒரு கூத்தாடிக்காக அறுவை சிகிச்சை பணத்துல .கூத்தாடியோட உருவஅட்டையை வைக்க 1.5லட்சத்தை செலவு செஞ்சுயிருப்பான்

— தனிமை காதலன்💔💜🚶 (@majikathali) September 21, 2019
1 லட்சம் செலவு பண்ணி மரம் நட்டு இருந்தால் விஜய் விஜய் புள்ளைங்க விஜயோட சந்ததிகள் வருங்கால தலைமுறைகள் எல்லாருக்கும் நீங்க விஜய். முதல்ல திருந்துங்க நண்பா. ஒரு மாசத்துக்கு 10 ஆயிரம் ரூபாய் சேமிக்கிறது பெரிது. இதுல நீங்க 15 மாச சேவிங்ச ஒரே நாள்ல செல்லவு செஞ்ச்சிருக்கீங்க. Sad..

— சேவற் கொடியோன்🐓 (@Tamilankalyan) September 21, 2019
Idiots of this generation! Mother is important than your fking Thalapathy! pic.twitter.com/S6ikISQmYu

— சிந்திச்சு பார் உண்மை புரியும் (@tamilchair2) September 21, 2019
[wp_ad_camp_1]
What do you think on the way those fans expressed their emotions ?? Comments your view below !!