Earlier Oviya, the darling of the masses from season one, made a brief appearance on the show as a guest. Before entering the house, the host Kamal Haasan had asked her to not let the contestants know that she wasn't participating in the game for a while. It was believed that Oviya's presence would make the game more difficult for other participants. Also, Kamal's statement led the audience to believe that she will be around on the show for some time. But soon it revealed and she left the show the next day but not from the hearts of fans.
As she has become a favorite contestant among the audience in Bigg Boss season 1, 'Oviya's army' and 'Oviyans' have gone crazy on her. A campaign has been launched on the social media platform at that time to garner votes for the much-loved contestant who has managed to charm viewers with her expressions and way of dealing with the others in the house.
@OviyaaSweetz 🤙🏽🤙🏽🤙🏽

Eppadi Irukku Yennoda Edit Nu Konjam Sollunga plz 🙏🏽 🙏🏽 🙏🏽 😘 😘 😘 pic.twitter.com/vgQMPXBM2w

— OviyaLovers (@Oviya_Lovers) August 23, 2018
Oviya's first day in the house was annoying to many, pointing out that she intently asked for a banana from Bigg Boss. In fact, she was even made fun for her "modern clothing", wearing "too much makeup" and looking "like a girl with nothing upstairs".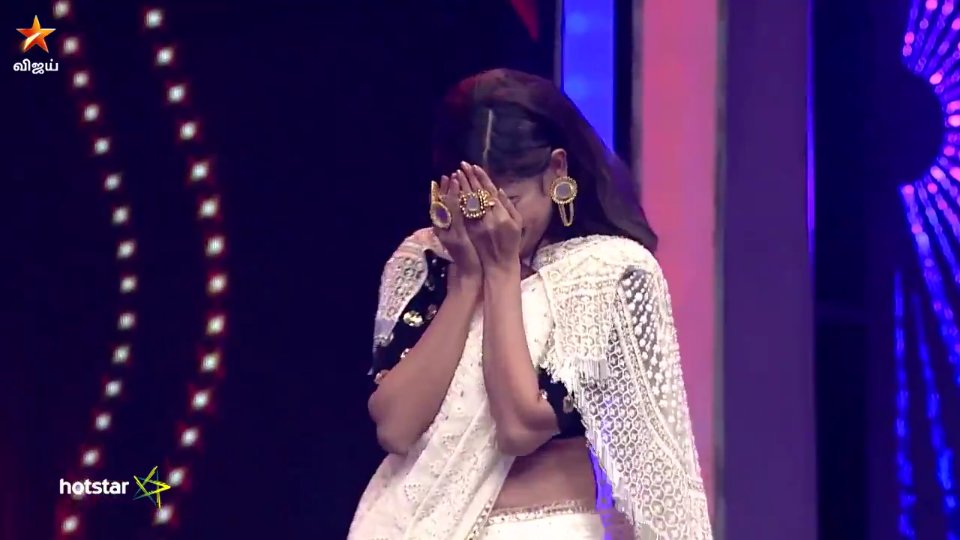 Soon, she changed her image in no time. She seemed to respect other contestants on the show but doesn't mind standing for what is right too. She doesn't like being a drama queen and she is independent. All these were the reasons that made other contestants send her to the elimination round but she never got eliminated by the audience.
Now after long time she has appeared in twitter saying "hi" to her fans where they have asked so many questions to which she answered for most of them.
Hi guys !! waassuppp??hope all is well 🤷🏻‍♀️

— Oviyaa (@OviyaaSweetz) August 23, 2018
Here's how she conversed with her fans :
Can U Do Me A Favour @OviyaaSweetz

Please Do An Interview With My Favorite Anchor @DhivyaDharshini 🙏🏽 🙏🏽 🙏🏽It would be THE BEST INTERVIEW EVER 😍😍😍😍

— OviyaLovers (@Oviya_Lovers) August 23, 2018
Mmm..yea sure noted 😀

— Oviyaa (@OviyaaSweetz) August 23, 2018
நீங்க பிக்பாஸ் வீட்ல இருக்கும் போது நான்லாம் ஓவியா ஆர்மில இருந்தேன்…நீங்க அழுதா நாங்க அழுவோம்…சிரிச்சா சிரிப்போம்..சாப்பிடாம இருந்தா சாப்பிட மாட்டோம்…நீங்க சாப்பிடும் போது சோறு போட்டு வந்து டிவி பக்கத்தில் உக்காந்து உங்க கூட சாப்பிடுற மாதிரி சாப்பிடுவோம்…enakku No Reply pic.twitter.com/jd4mIxL07B

— கயல்விழி (@kayal_twitz) August 23, 2018
Sorry .. tamil padikkatheriyathu 😢

— Oviyaa (@OviyaaSweetz) August 23, 2018
Oviyaa ❤️😍😍😍😍😘😘sundaripenne missing you 😢and excited for 90ML

Love you loadzzz😍😘😘😘

— Aishu ❤️ Oviya Bae ❤️ (@TeamOviyaArmy) August 23, 2018
— Oviyaa (@OviyaaSweetz) August 23, 2018
No one can replace u in BB 😎 mumtaz is doing gud in her own way but Oviya is legend 😉 mumtaz is good tho!

— Jak Ambrosius (@JakAmbrosius) August 23, 2018
Lol everyone is good only ! I'm not following bb 😙

— Oviyaa (@OviyaaSweetz) August 23, 2018
Oviya. U told. U will do something for this. Love. Still we are waiting. Nothing. Happen. I am. Great. Fan. Of u. But. U dis point us

— pakalavan (@pakalece) August 23, 2018
Hey sweetheart tell me what u want me to do ..I'm loving u back n gonna entertain u with my movies 😀😀

— Oviyaa (@OviyaaSweetz) August 23, 2018
Please post ur pic!

— KavithaKingsly (@kavijoe) August 23, 2018
— Oviyaa (@OviyaaSweetz) August 23, 2018
How's your family in Kerala…. All safe !

— Kuber Chandan (@MKuberchandan) August 23, 2018
Everyone is safe !thx 🙏

— Oviyaa (@OviyaaSweetz) August 23, 2018
Miss u in BB2 ..
No one can really replace u Oviya..
Luv u dear..

— Nesa (@nesaprasath) August 23, 2018
Thx honey !!but plz stop comparing ppl 🙅‍♀️everyone is unique 👸🤴

— Oviyaa (@OviyaaSweetz) August 23, 2018
My DP is Better Than Yours 😍😂

— 𝓐𝓪𝓶𝓲𝓷𝓪 🦋 (@aamina_twits) August 23, 2018
Agree😀😀😍

— Oviyaa (@OviyaaSweetz) August 23, 2018
Tell ur opinion on BB2

— sarathkumar.M (@sarathambani) August 23, 2018
No comments !I'm not watching it 😐😀

— Oviyaa (@OviyaaSweetz) August 23, 2018