A trained dancer and theater artist, Keerthi Pandian, daughter of actor-director Arun Pandian, is all set to make her film debut with "Thumba", an adventure film by debutant director, Harish.
The film stars Darshan, Dheena and newcomer Keerthi Pandian in the lead roles. The soundtrack of the film features songs composed by Anirudh Ravichander, Vivek-Mervin and Santhosh Dhayanidhi, with the latter composes the background music. It also reported that actor Jayam Ravi is making a guest appearance in the movie.
[wp_ad_camp_1]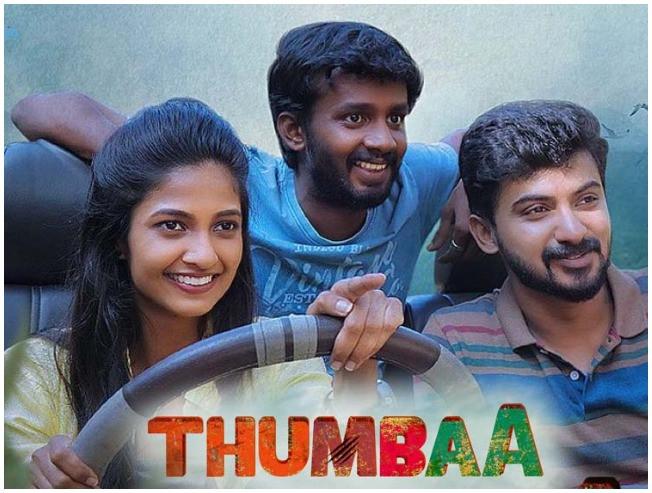 The film is set against the backdrop of Western Ghats and the film is covered with mostly VFX scenes. The filmmakers roped in debutant Keerthi Pandian, who is the daughter of veteran actor and producer Arun Pandian on her acting debut as the female lead in the film opposite Kanaa fame Darshan and Dheena who are playing the male lead characters in the film.
In the recent press meet of the movie, Keerthi Pandiyan broke down on stage while talking about the director of her debut movie. "I would like to thank Harish with my whole heart. He is the only director who has not made any remarks about my physical appearance. He is very much confident in me more than myself. In past 3 years there are many projects which I turned down and I also faced situations in which me being rejected by the directors. Many top directors told me many things about my physical appearance" Keerthy said in the press meet with tearful eyes.
WATCH THE VIDEO HERE :
SOURCE : Indiaglitz
[wp_ad_camp_1]
"No one will see you as a heroine in this industry. They even made remark on my skin color and I heard things as such constantly. Harish (Director) is the only person who had faith in my acting skills and never demanded anything from me like increasing weight etc.I will never forget what Harish did in my life. Appearance is indeed important for a character but What I am requesting to directors and producers is, please don't select based on the appearance alone, If you do so many true talents will be ruined." said Kaarthy who ended her speech with a poem by Bharathiyar.
[wp_ad_camp_1]
Followed by her Dheena also shared such incident he faced in his life. He said that one of his Instagram follower once trolled his appearance when he posted a picture of him in London. He also requested people not to judge them by their appearance.
What do you think on this speech Of Keerthy Pandyan and Dheena ?? Comment your views below !!