"Everyone Go Home, Vijayalakshmi Is The Winner Of BB2" Declared This Director !!
CM / Updated: 2018-08-25
13:03 IST
By Dhiwaharan
Actor Vijayalakshmi Feroz recently entered the ongoing second season of Bigg Boss Tamil as a wild-card entry. Before walking into the house, she tweeted a video message seeking public support for her on the show. "Hi tweeps , I m in Bigg Boss house now. Going to miss u all. Watch BB2. Support me. Lots of (sic)," she wrote.
Vijayalakshmi is the daughter of National Award-winning filmmaker Agathiyan. And she is married to director Feroz Mohammed of Pandigai fame. The 35-year-old actor made her screen debut in 2007 with the runway hit Chennai 600028. And she did a slew of movies before she ventured into television.
Vijayalakshmi made her small screen debut this year with Tamil serial called Nayaki. However, she quit the show recently citing differences with the makers of Nayaki.
She is also friends with Mahat Raghavendra as they both frequently feature in director Venkat Prabhu's films. But, it seems she likes to steer clear of him inside the Bigg Boss house.
The latest promo shows Mahat rueing to Aishwarya Dutta that it was so obvious that Vijayalakshmi has been avoiding him since she entered the show.
Mahat Raghavendra has courted a string of controversies for his aggressive behavior towards other contestants. Especially, his hostility towards Mumtaz has garnered him a lot of flak both from the co-contestants and the audience.
Mahat is at the bottom four this week along with Mumtaz, Balaji and Sendrayana. Going by the trends, it may not come as a surprise if Mahat gets eliminated this week.
Meanwhile the director of only parody movie franchise of tamil cinema C.S. Amudhan made it clear that Vijayalakshmi is going to win the game show. C.S Amudhan is known for his movies Tamizh Padam 1 and 2 which are the only two spoof films of Tamil cinema.
They both reportedly worked in the dropped  project "Rendavathu Padam" in which Vijayalakshmi did as lead. After knowing that she is going to feature in Bigg Boss the director wrote "Oh my buddy @vgyalakshmi is going into the #BiggBoss2Tamil house? Ok everybody else can go home, she will win"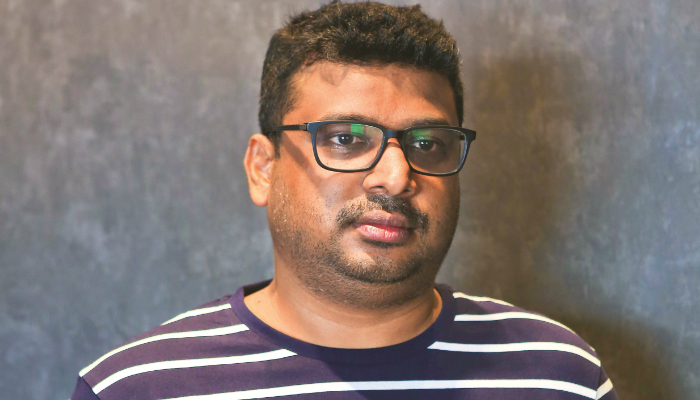 Oh my buddy @vgyalakshmi is going into the #BiggBoss2Tamil house? Ok everybody else can go home, she will win.

— C.S.Amudhan (@csamudhan) August 23, 2018
Here's what the fans responded for it :
Bro… Biggboss lam papingala 😳😳😳😳😳

— THE ROCKSTAR AK™ 😎🔥 (@RJAadhi) August 23, 2018
Illa…only promo 🙂

— C.S.Amudhan (@csamudhan) August 23, 2018
தமிழ் தலைவிதான் வெற்றியடைய போறாங்க 👏🏻

— Vijayalakshmi Army (@VijiArmy) August 24, 2018
இனி போட்டி தமிழ் பொண்ணு விஜயலட்சுமிக்கும் மும்தாஜ்க்கும் தான்! pic.twitter.com/RiXWIQdpDQ

— Vijayalakshmi Army (@VijiArmy) August 24, 2018
Ivan vera! Sarcasm mattum therinji vechikondu Comedy panran.

— Mumtaz Fans (@mumtazfans) August 23, 2018
I think she is lady mahat! Anger in high peak to break down all the mates without any mercy!

— Dinesh peace maker (@dineshvana) August 24, 2018
Saar rendavathu padam eppo release?

— MVino (@nanobot225) August 23, 2018
Haha😂😂 romba vaayu pesuvanga

— Rocket Raja ™️ (@ViperCineCrazer) August 23, 2018
😂😂😂😂😂😂😂😂 ithu thaan sema comedy bro #tamilpadam3

— Manikandan (@Manimadurai0505) August 23, 2018