Articles
"Even In Mukesh Ambani Home's Marriage Function You Can't Witness Such Incident" Vishal Revealed The Actor Who Made It Possible !!
Music maestro Ilayaraja has scored the music for more than 1,000 films and 5,000 songs. He has also rendered 500 numbers and won the national award five times. To honour his achievements, Tamil Film Producers Council is felicitating 'Isai Gnani' with a two-day function at a gala event titled Ilayaraja 75. Top actors and technicians from all south Indian languages including Tamil, Telugu, Kannada and Malayalam, besides Hindi who have worked with the maestro are expected to attend the event and share their experiences with the music maestro.
[wp_ad_camp_1]
TFPC had organised the grand musical event Ilayaraja 75 to celebrate and honour the legendary composer Isaignani Ilayaraja and his achievements in a glorious career spanning more than 4 decades, and the two day event was a grand success, with musical performances and top names of the industry sharing stage with the legend himself to present a glimpse of their experiences with him, ultimately giving audience a musical feast.
[wp_ad_camp_1]
The most memorable moment that happened in the function was when A.R Rahman composed Punnagai mannan theme infront of the maestro himself. Fans who thought that they would never see both the legends in same stage surprised and expressed their joy in social media.
Am in… Kaanbathu kanavaa
illa nejamaa mode 😀
Rahman sir is playing one of d finest themes in d world.. Punnagai mannan.#ARR 🙏🙏 #Peace pic.twitter.com/XFFFL3w3Yw

— ʝɛииι fer вℓɛssʏ (@JenniferBlessy) February 2, 2019
Now Actor Vishal has revealed the celebrity person who made it all possible. Tamil Film producer's council president Vishal said "Parthiban Sir is the only reason beihind the historical moment that we all witnessed. Be it Mukesh Ambai home's marriage function or any other millionaire's marriage function, this is not possible at all. The entire credit for making it possible goes to Parthiban Sir only" said Vishal.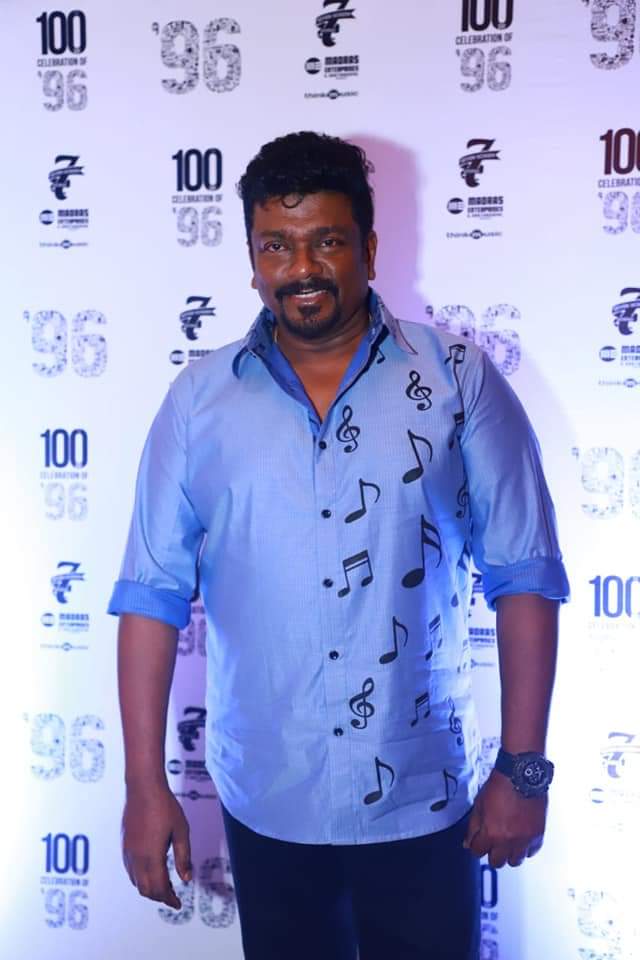 [wp_ad_camp_1]
Parthiban shared this video in his official twitter account and thanked Vishal for his kind gesture.
விசால மனசுக்கு நன்றி pic.twitter.com/hOEGMpo80N

— R.Parthiban (@rparthiepan) February 5, 2019
Parthiban, a day ago also shared a whatsapp chat between himself and Vishal. Check it out here :
நண்பர் விஷாலின் மனப்பூர்வ பாராட்டுக்கு நன்றி pic.twitter.com/86eZ3hG3Pz

— R.Parthiban (@rparthiepan) February 2, 2019
Msv மறைவிற்கு பின் ராஜா ஒரு நிகழ்ச்சி நடத்தி Msv புகழ் பாடினார்!அன்றிரவே நான் A R R -யிடம் விண்ணப்பம் வைத்தேன் உங்களின் தலைமையில் இளையராஜாவுக்கு கௌரவம் செய்ய வேண்டும் என்று!
இரு விருது பெற்ற ஒரு விழுது
இசை விருட்சத்தை வணங்கி வாழ்த்தியதில் நான் கொஞ்சமாய் செத்துதான் போனேன்! pic.twitter.com/zX2WeFqQLT

— R.Parthiban (@rparthiepan) February 2, 2019
Here's reactions for Parthiban's tweet :
அப்படியே.. விஜய் அஜித் இவங்கே ரெண்டு பேரயும் சேத்து வைச்சு எதாது விழா பன்னுங்க… கோடி புன்னியம் உங்களுக்கு….🙏🙏🙏ட்விட்டர் நல்லாருக்கும் 🙌

— ✒ (@BarmaaD) February 5, 2019
— பாண்டியன் (@AlwaiCvf) February 5, 2019
எதிர்பார்த்த

— nithya (@nithyav3) February 5, 2019
Full credit goes to U only sir..u deserve it

— Pandi Maharajan😘 (@pandi_maharajan) February 5, 2019
After attending the event A.R Rahman, in his twitter account uploaded a pictureof himself and Ilayaraja and wrote "33 years later with the Maestro, What a great feeling ! #EllamPugazhumIraivanukke"
33 years later with the Maestro, What a great feeling ! #EllamPugazhumIraivanukke pic.twitter.com/CUBATJqsnh

— A.R.Rahman (@arrahman) February 3, 2019