'Crazy' Mohan, prominent theatre artiste in Tamil theatre, and ace scriptwriter for Tamil films, suffered an acute heart attack in Chennai, and was declared dead at 2 p.m., after efforts to resuscitate him at Kauvery Hospital, failed. He was 67.
[wp_ad_camp_1]
Born in 1952, as Mohan Rangachari, 'Crazy' was an epithet that he acquired after his popular play 'Crazy Thieves in Palavakkam' (which subsequently was run on television as a series too) became a runaway hit. It set the tone for the rest of his career, as Crazy Mohan and his brother Balaji wrote and starred in a number of plays of similar tone and tenor, and always had their audience in splits.
Unable to bear the pain of the sudden loss, many celebrities who worked with him and who admired expressed their sorrow through tweets. Meanwhile many people shared epic dialogues of the veteran which are still instigating us to laugh while reading. Check out them here :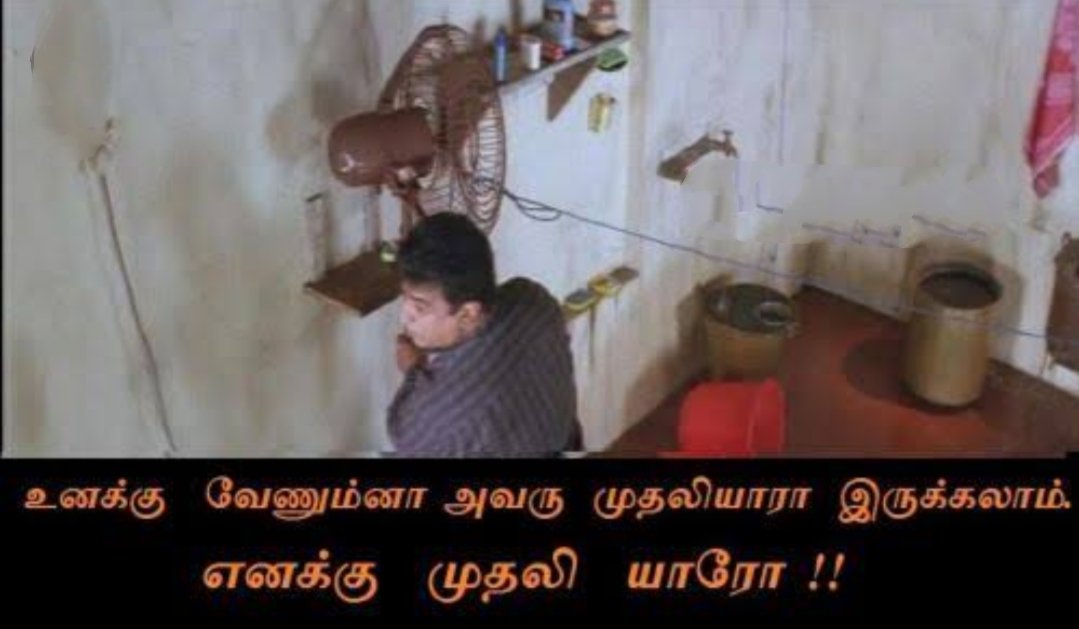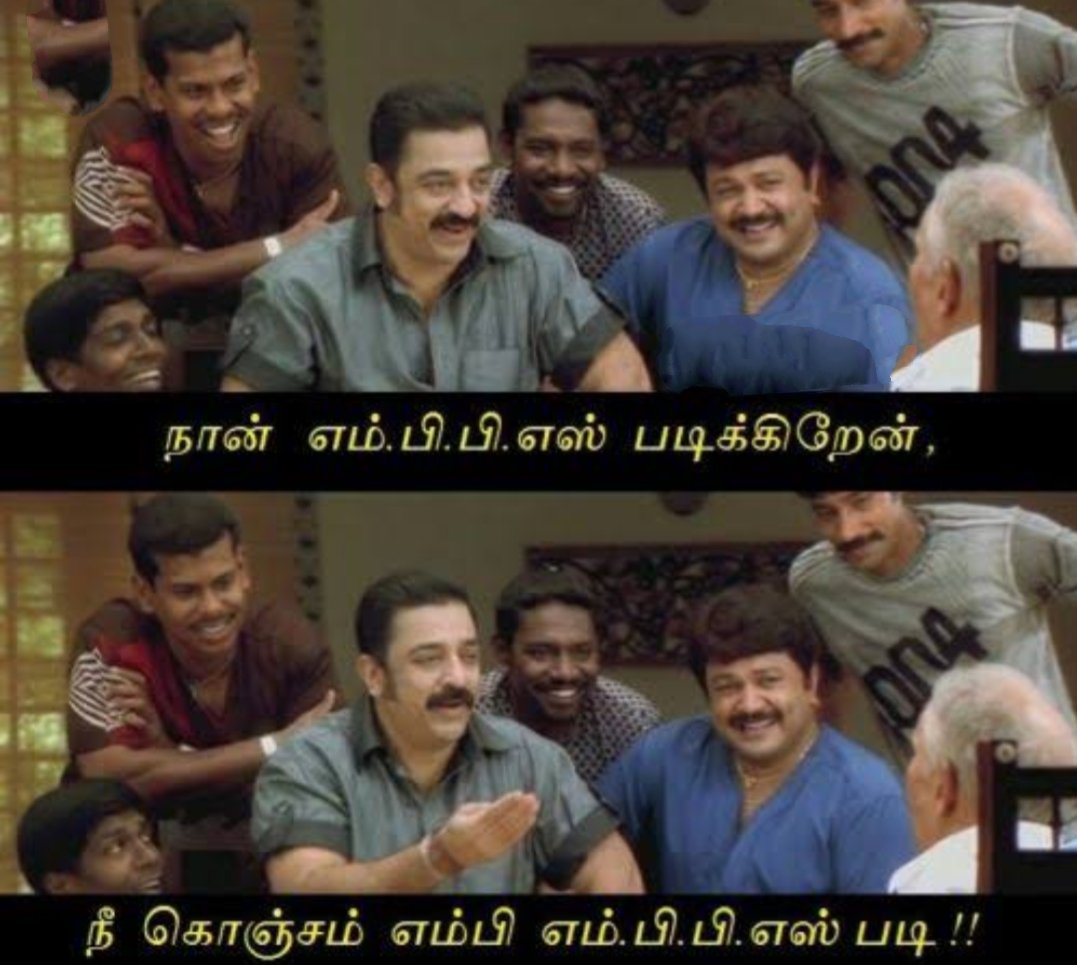 [wp_ad_camp_1]
Kandipa keep than ! Athan Anandku left la porale!! Nama oorla #keepleft thane !! Wonder if anyone could ever write such a hilarious one liner in the world of slapstick and adult humours #CrazyMohan pic.twitter.com/7OB6zkq4YU

— Vignesh (@vignesh98336591) June 10, 2019
#CrazyMohan You are immortal pic.twitter.com/UW5iWGqMr8

— B@B@_Y@G@ (@PoovarasanMari) June 10, 2019
— Kamal Haasan (@ikamalhaasan) June 10, 2019
#RipCrazyMohan sir. His legendary as a Stage playwright is unmatchable. His writing in Aboorva sagothgargal is still my all time favorite. Rest in peace sir. ❤️😞 pic.twitter.com/G64Vm4sL6I

— Rathna kumar (@MrRathna) June 10, 2019
#CrazyMohan sir is no more. What a sad day for cinema, theatre, laughter and life. There will never be another like him. Prayers for his soul.Deepest condolences to the family. He was a huge part of our collective #Tamil consciousness and our ability to make or laugh at a joke.🙏🏽

— Siddharth (@Actor_Siddharth) June 10, 2019
No one can ever replace you #crazymohan sir … a legendary writer who will be missed for ever … condolences to the family … #RIPCrazyMohan pic.twitter.com/KoWtJr2kb9

— G.V.Prakash Kumar (@gvprakash) June 10, 2019
I cant belive this 😭met uncle just 20days before for our project discussion…only problem he had was eyesight…omg life is so unpredictable😭 #Shocking #CrazyMohan #CrazyMohanRIP #CrazyMohanLeavesAVoid pic.twitter.com/l1k5MZKTgv

— Actress Harathi (@harathi_hahaha) June 10, 2019
OMG #crazymohan saar!!! My deepest condolences to the family. #ripcrazymohan

— venkat prabhu (@vp_offl) June 10, 2019
Will miss him #CrazyMohan , very sad.

— Radikaa Sarathkumar (@realradikaa) June 10, 2019
[wp_ad_camp_1]
Even few days back when I met my friend dir @rs_prasanna we were talking about #CrazyMohan sir and how he added value to our film #KSS his writings and performances have always been top notch. His comedy sense non stop. A fantastic human. RIP Crazy sir. Will miss u

— Prasanna (@Prasanna_actor) June 10, 2019
Poitu vaanga #CrazyMohan sir, ungala interview panna memories innum fresh ah iruku,one of the best and humble person #ripcrazymohan sir 🙏🏽🙏🏽🙏🏽🙏🏽🙏🏽.

— Ramesh Thilak (@thilak_ramesh) June 10, 2019
Saddened and shocked, that India lost its two iconic and legendary script writers, theatre and film actors Shri #GirishKarnad and Thiru #CrazyMohan. I extend my heart felt condolences to their family, friends and fans for this irreplaceable loss.#RIP pic.twitter.com/TZPiPAAHzt

— Dr ANBUMANI RAMADOSS (@draramadoss) June 10, 2019
RIP!! The witty writer & actor #CrazyMohan sir.

— Harish kalyan (@iamharishkalyan) June 10, 2019
A major part of my childhood memories left today. You're in a better safer happier place #CrazyMohan sir🙏🙏🙏 you will be missed 😞

— Chandramouli.P.S (@moulistic) June 10, 2019
Why is this happening?! 💔#RIPGirishKarnad
Hoping #CrazyMohan sir wins this battle and comes back home healthy!

— Gayathrie (@SGayathrie) June 10, 2019
#CrazyMohan The man behind such a writing…
We all miss u sir….#RipCrazyMohan

Neenga Vera level sir…🤘🤘🤘🙏😍 pic.twitter.com/Ss7sHOIygw

— Vignesh Sivakumar (@Vig8nesh1998) June 10, 2019
Grew up watching, laughing and admiring his work. His impeccable command over the language and the amazing word play, A special and unique brand of humour ! #CrazyMohanJokes
Crazy Mohan sir, a true legend.! What a loss to the world of Tamil humour. We will miss you sir.

— RJ Balaji (@RJ_Balaji) June 10, 2019
Tamil Humour lost its Bheem boy! Tenzing of quick wit and wordplay whose lines shall stand the test of time even in the amnesiac social media world. He was declared no more at 2 PM. What a fitting tribute to #TwotoTwotoTwoTwo! Take things easy, life is crazy! #WhistlePodu 🦁 pic.twitter.com/X4Ym2z0Og8

— Chennai Super Kings (@ChennaiIPL) June 10, 2019
Let us also join them and pray for his soul to rest in peace !!