Entire South Indian Film Industry Mourning For The Immense Loss Of Director/ Actor Prathap Pothen !!
Prathap Pothen
RIP
tamil cinema
CM / Updated: 2022-07-15
16:19 IST
By Dhiwaharan
Most famous multi lingual actor Prathap Pothen died due to cardiac arrest, on Friday. While talking to media, Amala Pothen said that her husband died while sleeping. The actor cum filmmaker who was surviving by his daughter and wife , had acted over 100 films in Malayalam, Hindi, Tamil, Hindi and Telugu. He has worked as a producer, scriptwriter and director too.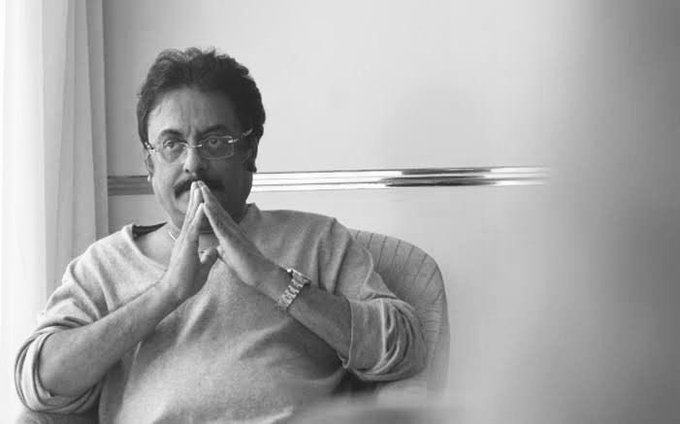 Born in 13th of August, 1952, Prathap Pothen did his schooling in Ooty and developed an interest in acting. He made his acting debut through a Malayalam film named "Aaravam". Known for his unique dialogue delivery and body language, Pothen is known among Tamil audience for acting in films such as "Varumayin Niram Sivappu", directed by K. Balachander "Moodupani", "Panneer Pushpangal". "Nenjathai Killathe" etc. He also lent his directorial skills in 12 films.
Later his career, Prathap Pothen was busy running his ad agency Green apple and acted as one of the judges for the show "Naalaya Iyakkunar". Pothen married actor Radhikaa in 1985. The couple got separated in the year 1986. Later, he married Amala Sathyanath in 1990. They separated in 2012 and have a daughter named Keya Pothen.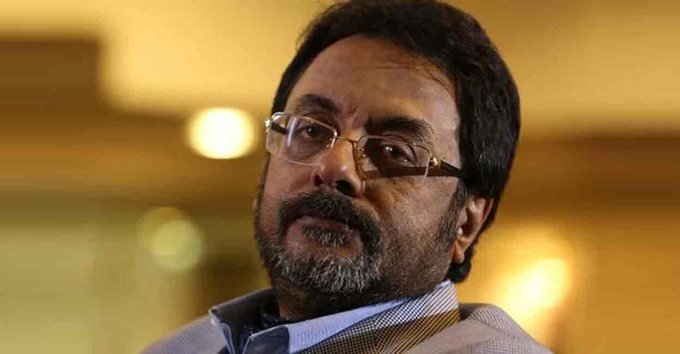 Demise of the senior star left the South Indian film industry and fans in utter shock. Kerala Chief Minister Pinarayi Vijayan, Actors Keerthy Suresh, Sathyaraj, Kamal Haasan, Khushbu and many others paid their last respect by visiting his funeral, uploading videos and tweets through their respective social media handles.
Here's the condolence post of celebrities for Prathap Pothen's demise :
தீவிர இலக்கிய வாசிப்பையும் கலைப் படங்கள் மீதான தணியாத ஆர்வத்தையும் தொடர்ந்தவர் நண்பர் ப்ரதாப் போத்தன். விறுவிறுப்பான திரைப்படங்களை வெற்றிகரமாக இயக்குவதிலும் நிபுணர் என்பதை 'வெற்றிவிழா' காலத்தில் பார்த்திருக்கிறேன். அவருக்கென் அஞ்சலி. pic.twitter.com/KL0Whqt93X

— Kamal Haasan (@ikamalhaasan) July 15, 2022
#KamalHaasan arrives to pay homage to #PratapPothen#RIPPratapPothen pic.twitter.com/SrmFjBMYiu

— Chennai Times (@ChennaiTimesTOI) July 15, 2022
#Sathyaraj pays rich tributes to #PratapPothen pic.twitter.com/S6bQXK5QLe

— Sreedhar Pillai (@sri50) July 15, 2022
Your legacy will live on..
My heart goes out to your family and loved ones! We'll miss you..

Rest in peace #PratapPothen sir pic.twitter.com/UrqJNDRObJ

— Keerthy Suresh (@KeerthyOfficial) July 15, 2022
It was wonderful to have on board in my home prod #CoffeeWithKaadhal. Met him when we were shooting in Ooty. Same smile, zest for life, living every moment to the fullest,laughing,cribbing,complaining, happy all at the the same time. #PratapPothen hadn't changed. Gems don't. 💔😪 pic.twitter.com/Cp2bTlJazu

— KhushbuSundar (@khushsundar) July 15, 2022
Rest in peace uncle! I will miss you. 💔#PrathapPothen pic.twitter.com/bJcKNWpWgP

— Prithviraj Sukumaran (@PrithviOfficial) July 15, 2022
Dear #PrathapPothen uncle. You have always been a great friend to Appa and a true well wisher of our family.Can't believe that you are no more.Indian Cinema has lost another talented actor and filmmaker. RIP dear uncle!🙏🏻 pic.twitter.com/miNkd2xzLs

— Sibi Sathyaraj (@Sibi_Sathyaraj) July 15, 2022
Rest in peace, Prathap Pothen sir.

You will be remembered forever for your incredible work in the film industry. #PrathapPothen pic.twitter.com/QsODpeQlgQ

— Gautham Karthik (@Gautham_Karthik) July 15, 2022
Prathap Pothen sir.. Why? 💔

Thank you for being my friend, well-wisher who always wanted me to succeed. Will miss you forever. Rest in peace. #PrathapPothen pic.twitter.com/sokABDwydt

— Parvati (@paro_nair) July 15, 2022
I'm deeply saddened at the passing of Shri Prathap Pothen. He was a dynamic & mercurial creator – actor, director, producer. Unforgettable working with #prathappothen in Chaitanya. My heart goes out to his daughter & loved ones. May his soul RIP 🙏🏻🙏🏻🙏🏻

— Gautami Tadimalla (@gautamitads) July 15, 2022
Shocked and saddened by the tragic demise of super talented #PrathapPothen. My heartfelt condolences to his loved ones in this difficult time🙏#RestInPeace #PrathapPothen

— Manchu Lakshmi Prasanna (@LakshmiManchu) July 15, 2022