Entire Film Industry Saddened Over The Demise Of "Raja Rani", "Vinnai Thaandi Varuvaaya" Fame Kottayam Pradeep !!
Kottayam Pradeep
Malayalam
1 year ago
By Dhiwaharan
On hursday, Famous Malayalam actor Pradeep KR who is fondly known as Kottayam Pradeep passed away after suffering a heart attack. Demise of the 61 year old left the entire film industry of Malayalam cinema in extreme grief. He is survived by his wife Maya and two children. The actor is known among Tamil audience for acting in films such as "Vinnai Thaandi Varuvaya", "Raja Rani", "Nanbenda".
விண்ணைத்தாண்டி வருவாயா, நண்பேன்டா, ராஜாராணி உள்ளிட்ட திரைப்படங்களில் நடித்த கோட்டயம் பிரதீப் காலமானார்#kottayampradeep pic.twitter.com/II3tm2alIs

— Tamil Diary (@TamildiaryIn) February 17, 2022
Pradeep who has acted in more than 70 films, started his career in cinema in the year 2001 which is when he was 41 years old. His first breakthrough came in director IV Sasi's "Ee Nadu Enale Vare". His brief role as Trisha's relative in Gautham Vasudev Menon's "Vinnai Thaandi Varuvaya" gained him lot of appreciation.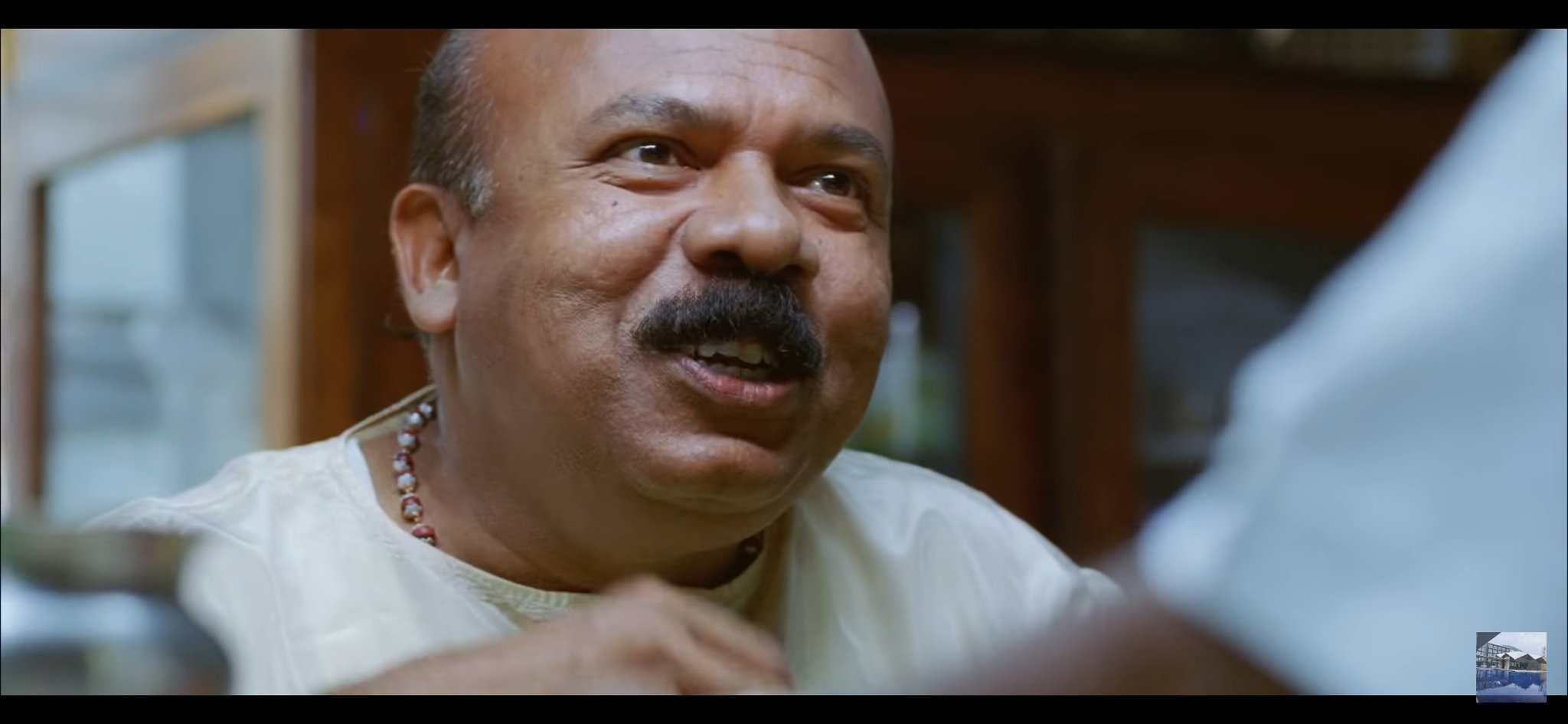 "Oru Vadakkam Selfie", "Kunjiramayanam", "Aadu Oru Bheegara Jeevi Anu", "Welcome to central jail", "Kattapanayile Rithwik Roshan", "Amar Akbar Antony", "Adi Kapyare Kootamani" are some of the famous film in which he was a part of. It has been reported that Pradeep suffered a massive heart attack and breathed his last in Kottayam, Kerala. Details on his final rites are expected to surface soon.
Leading Malayalam actor Prithvi Raj took to twitter and paid his last respect to the actor by writing "Rest In Peace". Many other fans and celebrities came forward to express their grief over the demise of the seasoned actor. "A very natural actor #Pradeepkottayam from Malayalam movie industry passes away" director John Mahendran said in his tweet. Actress Manju Warrier, Anikha Surendran are some of the other celebrities who paid their last respect to the actor through their official social media handles.
"What a loss to the Indian film industry" said Anikha in her post with many others remembering the actor for his acting skills.
Check out some of the posts that surfaced for the demise of "Kottayam" Pradeep :
Rest in peace! #KottayamPradeep 🙏 pic.twitter.com/zUHU2GflqH

— Prithviraj Sukumaran (@PrithviOfficial) February 17, 2022
ആദരാഞ്ജലികൾ! 🙏#KottayamPradeep pic.twitter.com/sVH7VhmysY

— Suresh Gopi (@TheSureshGopi) February 17, 2022
A very natural actor #Pradeepkottayam from Malayalam movie industry passes away. pic.twitter.com/GPFix5DvlL

— John Mahendran (@Johnroshan) February 17, 2022
Ohh Godddd. He was such a fab & a wonderful actor. Someone who became a favourite of the audience with his first few films. Will miss his iconic comic presence in Malayalam Movies. He made his roles stand out. RIP #KottayamPradeep https://t.co/46VLwr0uNZ

— Jonah Abraham 😷 (@JonahAbraham26) February 17, 2022
Let us pray for the soul of Pradeep to rest in peace !!