Articles
Entire Film Fraternity Devastated On Hearing About The Demise Of Vivekh !!
On the wee hours of Saturday, actor Vivekh who predominantly appeared in Tamil films, died in the hospital after suffering a cardiac arrest. On the morning of Friday, an unconscious Vivekh was brought to the SIMS hospital in Chennai. He reportedly suffered a cardiac arrest due to a 100% blockage in heart vessel. It is reported that the actor was revived and underwent an emergency coronary angiogram followed by angioplasty. He was then put on Extracorporeal Membrane Oxygenation support to circulate blood through an artificial lung back into the bloodstream.
[wp_ad_camp_1]
In a way of clearing the air on whether Vivekh suffered cardiac arrest due to the COVID 19 vaccine shot he took on Thursday, Dr. Raju Sivasamy, vice president of SIMS hospital said that Vivekh's condition was not related to the vaccine he took. "It took nearly an hour for the doctors to remove the block. He was then put on an ECMO. His is an acute coronary syndrome with cardiogenic shock and not related to the vaccine," Dr. Raju Sivasamy said and confirmed that Vivekh wasn't infected with COVID 19 virus.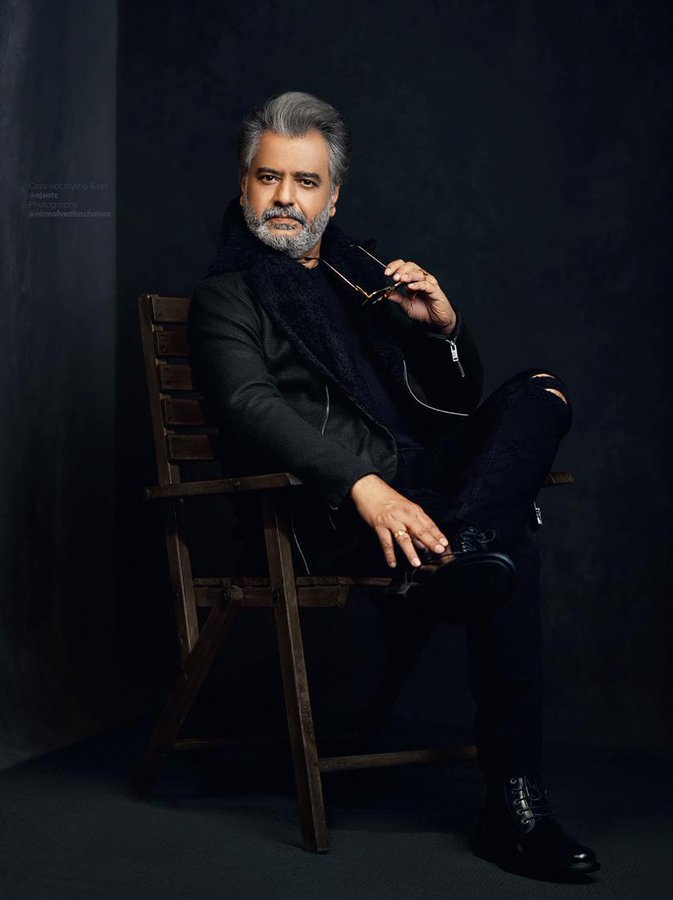 The actor who is known for providing comedy with social message in his films, is an ardent environmentalist who aimed to 1 crore trees. According to his twitter bio, the actor has planted 33. 23 lakh plantings so far. Entire film fraternity got devastated on hearing about the news and are offering their condolences through tweets.
Pictures and videos of Tamil cinema celebrities reaching his house at Virugambakkam to the pay the last rites is doing rounds in social media as well. Actor Rajinikanth , in his tweet said that he couldn't forget the days he spent with Vivekh during "Sivaji" film shooting and offered condolences to Vivekh's family members. Kamal Haasan said that his demise is a big loss for the Tamil society as he always wanted to do something back for the people and was succeeding in it.
#RipVivek pic.twitter.com/MSYVv9smsY

— Rajinikanth (@rajinikanth) April 17, 2021
நடிகனின் கடமை நடிப்பதோடு முடிந்தது என்று இருந்துவிடாமல் தனக்குச் செய்த சமூகத்துக்கு தானும் ஏதேனும் செய்ய விரும்பியவர், செய்தவர் நண்பர் விவேக். மேதகு கலாமின் இளவலாக, பசுமைக் காவலராக வலம் வந்த விவேக்கின் மரணம் தமிழ்ச் சமூகத்திற்கு ஏற்பட்ட பேரிழப்பு.

— Kamal Haasan (@ikamalhaasan) April 17, 2021
மனதில் விதைத்த சிந்தனைகள் வழியாக தலைமுறைக்கும் எங்கள் நினைவில் வாழ்வீர்கள் விவேக் சார்…
மீள முடியாத துயரத்தில் தவிக்கும் குடும்பத்தாருடன் துணை நிற்போம்…#RIPViveksir pic.twitter.com/nc0Dl8aC7o

— Suriya Sivakumar (@Suriya_offl) April 17, 2021
[wp_ad_camp_1]
#ChiyaanVikram's condolence message#RIPVivekSir pic.twitter.com/wreGwbjTW3

— Rajasekar (@sekartweets) April 17, 2021
Vivek sir 💔💔💔

— Dhanush (@dhanushkraja) April 17, 2021
RIP @Actor_Vivek sir.Heart broken and stunned that you would embark on your heavenly journey so suddenly and early.The world is deprived of a truly good man who genuinely cared for everyone and everything in it. I will so miss your laughter, wisdom and care.The heavens are lucky pic.twitter.com/cb3QKyp5Ih

— Ranganathan Madhavan (@ActorMadhavan) April 17, 2021
What a great loss 😔. Shocked and saddened .. #RIPVivekSir pic.twitter.com/GVDojaTTOh

— Samantha Akkineni (@Samanthaprabhu2) April 17, 2021
Heart broken and shattered. Great loss to the industry and to the society. Such a gem of person. So much he wanted to do for the society. Will miss you sir. Love u sir always @Actor_Vivek #RIPVivekSir pic.twitter.com/Vu6Ep6t6fW

— Arya (@arya_offl) April 17, 2021
I prayed for a miracle that you would come back safe but shocked beyond words now. Memories of working alongside you still remains fresh in my mind. Your greatness will live through your trees. #RIPVivekSir Prayers and strength to the family.

— Jayam Ravi (@actor_jayamravi) April 17, 2021
End of an era 💔 pic.twitter.com/QmoCBvMKcI

— Hansika (@ihansika) April 17, 2021
An epitome of energy. Still cant believe you are no more sir. #RIPVivekSir You will be missed, no one can replace you. 💔💔 pic.twitter.com/90MXoKhxEi

— Hansika (@ihansika) April 17, 2021
RIP Vivek Sir ! 💔💔 something about watching you on screen always made one feel like we've known you forever. This is truly heartbreaking. pic.twitter.com/MQZQaBH6Og

— dulquer salmaan (@dulQuer) April 17, 2021
Shocked and devastated beyond words. I remember he was the first person ever to call and wish me when our first song released. Rest in peace Vivek sir. Your legacy will live on forever 🙏🏻

— Anirudh Ravichander (@anirudhofficial) April 17, 2021
I am deeply saddened by the loss we have encountered. My condolences to the family.
You will be dearly missed Vivek Sir. Rest in peace 🙏🏼 pic.twitter.com/00jhTYIcZK

— Tamannaah Bhatia (@tamannaahspeaks) April 17, 2021
Shocked beyond words. Couldn't hold back my tears. God took you from us too soon. Blessed in this lifetime to share a movie with you. Will always treasure the moments shared together. A true legend in the industry. A dark day to cinema! #ripvivek sir 🙏🏽 pic.twitter.com/uOBgGnNHrh

— Aathmika (@im_aathmika) April 17, 2021
Shocked and saddened by the passing away of veteran actor #Vivek sir! 💔 My deepest condolences to his family and loved ones! May his soul rest in peace 🙏

— Rakul Singh (@Rakulpreet) April 17, 2021
Shocked and saddened beyond words.. An immense loss.. You will be dearly missed #Vivek sir 🙏🏻#RIPVivekSir pic.twitter.com/mY2qFTTvUv

— Anjali (@yoursanjali) April 17, 2021
#NewProfilePic gone away too soon. You entertained us all your life, now you leave us in tears and pain. #RIP #Vivek 🙏🙏🙏🙏 pic.twitter.com/Z5M40z7YJu

— KhushbuSundar ❤️ (@khushsundar) April 17, 2021
Ahhh.. #vivek …gone too soon dear friend ..thank you for planting thoughts n trees …thank you for entertaining and empowering us with your wit and humour..will miss you…RIP pic.twitter.com/oyoOkx8G9q

— Prakash Raj (@prakashraaj) April 17, 2021
[wp_ad_camp_1]
RIP #Vivek sir! You will be missed. pic.twitter.com/ZLSFtAbhSm

— Nivin Pauly (@NivinOfficial) April 17, 2021
Actress @priya_Bshankar at #Vivek's home to pay her last respects#RIPVivek pic.twitter.com/6CLcZeRTti

— Chennai Times (@ChennaiTimesTOI) April 17, 2021
Really heartbreaking & not able to accept that our @Actor_Vivek sir is not with us anymore!! You've inspired millions with your performance, social work and also by being a wonderful soul!
More than an actor, as a human you've always won our hearts. #RIPVivekSir

— Harish Kalyan (@iamharishkalyan) April 17, 2021
Deeply saddened to hear the demise of #Vivek you will always remain in our hearts. My condolences to Vivek Ji's family.#RIPVivekSir pic.twitter.com/odO0CuJlZ8

— Simran (@SimranbaggaOffc) April 17, 2021
சிறந்த நகைச்சுவை கலைஞர் நடிகர் திரு.விவேக் அவர்களின் மரணச் செய்தி பெரும் கவலை அளிக்கிறது. அவரின் பிரிவில் வாடும் திரை உலகிற்க்கும், ரசிகர்களுக்கும், குடும்பத்தாருக்கும் என் ஆழ்ந்த இரங்கலை தெரிவித்துக் கொள்கிறேன்!! #RIPVivekSir

— pa.ranjith (@beemji) April 17, 2021
.@trishtrashers and @iamsanthanam pay homage to #Vivek #RIPVivek pic.twitter.com/zFIgXlnMVh

— Chennai Times (@ChennaiTimesTOI) April 17, 2021
Deares Vivek Sir,
I met you when I did my first Tamil film and you were the most gracious person I have ever met..
Thank You all the warmth and support you have always given so many actors like me, i will treasure my experience always #RIPVivekSir

— Genelia Deshmukh (@geneliad) April 17, 2021
Rest in Peace @Actor_Vivek sir 💔🙏#RIPVivekSir

— Lokesh Kanagaraj (@Dir_Lokesh) April 17, 2021
Shocking to know that @Actor_Vivek sir is no more with us.. A great man with a lovely heart who made us laugh and think responsibly. Gone too soon..😔
We are definitely going to miss his presence..
We love you sir!!😭
You will always be there in our hearts..🙏 #RIPVivekSir

— ArunVijay (@arunvijayno1) April 17, 2021
"HARI um SHIVAN um ONNU, ATHAI ARIYATHAVAN VAIYIL MANNU"- @Actor_Vivek.
Lots to learn from the way @Actor_Vivek has lived his life. He has given alot to the society by his comedy and to nature by planting millions of trees. A brilliant example of leading life. #RIPVivekSir

— Varun Chakaravarthy (@chakaravarthy29) April 17, 2021