Entire Country Mourns For The Demise Of Shane Warne!!
MK Stalin
Rohit Sharma
Sachin
Shane Warne
Viratt Kohli
1 year ago
By Dhiwaharan
Along with fans, cricket experts and players from Australia, influential personalities from country India are offering their condolence message for the demise of Shane Warne, legendary Australian spinner. Almost all the Indian cricketers expressed their regret and several other important personalities from various fields such as cinema, politics came forward to console the family members of Warne.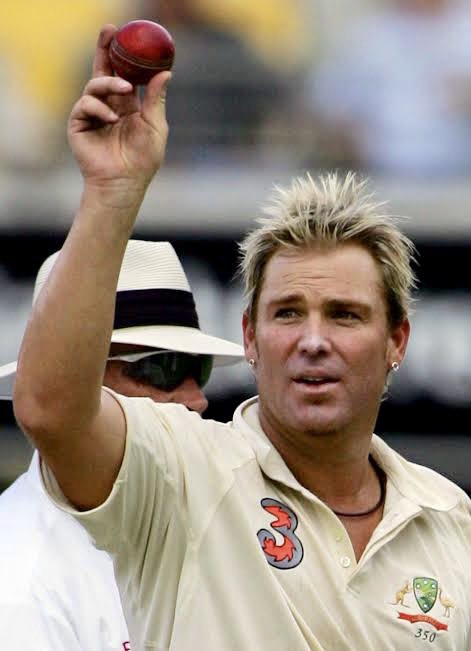 The 52 year old was died due to a suspected heart attack. "Shane Warne was found unresponsive in his Villa and despite the best efforts of medical staff, he could not be revived" management of Warne confirmed in a statement to Australian media outlet Fox Sports.
"The family requests privacy at this time and will provide further in due course" the statement further added. The cricketer died in Thailand, according to reports. Fondly called as "Warnie" by his fans and colleagues, Shane made his test debut at the SCG in the year 1992 and immediately gained international attention with his ball of the century which is being remembered and will be remembered forever.
Shane Warne was arguably the greatest leg spinner of all time, with a tally of 708 test wickets. He also picked 293 one day international wickets and made more than 300 International appearances for Australia across all the formats.
He captained Rajasthan Royals in the inaugural season of Indian Premier League and clinched the trophy for the team. Now, as soon as the cricketer left the world, many influential personalities including cinema celebrities and people from sports industry offered their condolences to the family members of Warne.
Check out some of the reactions below :
Shocked, stunned & miserable…

Will miss you Warnie. There was never a dull moment with you around, on or off the field. Will always treasure our on field duels & off field banter. You always had a special place for India & Indians had a special place for you.

Gone too young! pic.twitter.com/219zIomwjB

— Sachin Tendulkar (@sachin_rt) March 4, 2022
Shocked to learn about the sudden demise of Australian spin legend #ShaneWarne. Can't avoid but say 'Gone too soon'. I convey my deepest condolences to his family, fans and cricket fraternity who mourn the loss of a true genius. pic.twitter.com/SaFr8ZwSSH

— M.K.Stalin (@mkstalin) March 4, 2022
Life is so fickle and unpredictable. I cannot process the passing of this great of our sport and also a person I got to know off the field. RIP #goat. Greatest to turn the cricket ball. pic.twitter.com/YtOkiBM53q

— Virat Kohli (@imVkohli) March 4, 2022
I'm truly lost for words here, this is extremely sad. An absolute legend and champion of our game has left us. RIP Shane Warne….still can't believe it

— Rohit Sharma (@ImRo45) March 4, 2022
FUCK!!!!!!!!!!!!!! 😭😭😭😭😭😭😭😭😭😭😭😭😭😭😭😭😭😭😭😭#RIPKing 😭😭😭😭😭😭😭😭

— Kevin Pietersen🦏 (@KP24) March 4, 2022
Cannot believe it.
One of the greatest spinners, the man who made spin cool, superstar Shane Warne is no more.
Life is very fragile, but this is very difficult to fathom. My heartfelt condolences to his family, friends and fans all around the world. pic.twitter.com/f7FUzZBaYX

— Virender Sehwag (@virendersehwag) March 4, 2022
Shocked and saddened by the news! A very sad day for world cricket! Rest in peace, Rodney Marsh & Shane Warne… you will be terribly missed! #Legends

— Mahesh Babu (@urstrulyMahesh) March 4, 2022
Shocked beyond words. A legend of our game, an icon, and someone who revolutionised spin bowling. RIP Shane Warne. pic.twitter.com/4rjArGHpSp

— Jasprit Bumrah (@Jaspritbumrah93) March 4, 2022
Absolutely shocked to hear about Shane Warne. A terrific statesman of our game. May God bless his soul and my condolences to his loved ones. 🙏🏻

— Ravindrasinh jadeja (@imjadeja) March 4, 2022
"Whenever he came to the wicket, change came over the game of Cricket"

My mind just cannot accept that Shane Warne is no more. Gone too soon.. Thoughts and prayers with his family and friends..RIP Warnie 🙏🏻 pic.twitter.com/YgfvY1WaS0

— Wasim Jaffer (@WasimJaffer14) March 4, 2022
Terribly saddened and shocked to hear the news that Shane Warne has passed away. The greatest spin bowler of all time. RIP 🙏

— Rishabh Pant (@RishabhPant17) March 4, 2022
It's a sad day for world cricket. First the news of Rodney Marsh & now Shane Warne 💔 Heartbreaking! I have fond memories of playing with Warne. He was the king of spin & a legend of the game who's gone way before his time. RIP. You will be missed 🙏🏻 my condolences to his family

— Yuvraj Singh (@YUVSTRONG12) March 4, 2022
Lost for words. RIP Shane Warne. One of the greats of the game. Absolutely shocking news. Condolences to his family and loved ones. pic.twitter.com/zEWP0tKSII

— hardik pandya (@hardikpandya7) March 4, 2022
Nooooooooooooooo can't believe you are no more @ShaneWarne 🙏🙏 😢😢😢 RIP my HERO .. don't wanna believe this .. totally shattered

— Harbhajan Turbanator (@harbhajan_singh) March 4, 2022
RIP LEGEND 🙏🏿 😞 #ShaneWarne

— Chris Gayle (@henrygayle) March 4, 2022
Can't believe it! Extremely sad on Shane Warne's departure. Was a true legend of the game and an inspiration to many cricketers around the globe.
RIP 🙏🙏😢💔💔 pic.twitter.com/xnPXYpMNuW

— Rashid Khan (@rashidkhan_19) March 4, 2022
Just heard the devastating news about legendary Shane Warne passing away. No words to describe how shocked & sad i am.
What a legend. What a man. What a cricketer. pic.twitter.com/4C8veEBFWS

— Shoaib Akhtar (@shoaib100mph) March 4, 2022
Sad, speechless, and completely shocked. An incredible loss to cricket. I have no words. Thank you for everything you've done for the sport. Rest in Peace, Shane Warne. Sending my condolences to his loved ones. pic.twitter.com/wO7VenwVSD

— Shikhar Dhawan (@SDhawan25) March 4, 2022
At loss of words to hear about the demise of our cricketing legend Shane Warne, he was always magical on the field. May peace be with you. My heartfelt condolences to his family and loved ones. #ShaneWarne 🙏

— Suresh Raina🇮🇳 (@ImRaina) March 4, 2022
Like you all I am in shock to wake to the news that @ShaneWarne had passed away. I'm grateful to have known him, and to have witnessed his once in a generation talent. My heartfelt sympathies to his family and close friends at this incredibly difficult time. Rest well Shane. pic.twitter.com/2nL5h0VGZR

— Hugh Jackman (@RealHughJackman) March 4, 2022
My brother was named after this legend, and when people here wouldn't understand ( cause it's not very common in India) we'd always say " Shane, as in the cricketer Shane Warne? " and everybody would nod their heads in amusement ! Rest in Peace, gone too soon 💔 https://t.co/dGSPyVsq2M

— Reba Monica John (@Reba_Monica) March 4, 2022
Terribly shocked to hear the unexpected demise of legendary Australian cricketer #ShaneWarne One of the greatest wrist spinners of all time, he inspired a generation of youth to play the game. Condolences to his family, friends and fans throughout the world. pic.twitter.com/pkWK2sQWWb

— Udhay (@Udhaystalin) March 4, 2022
Shocked to know about the passing away of great Australian cricketer Shane Warne. My heart goes out to his friends, family and fans across the world.

RIP Legend pic.twitter.com/3LcIQWUOF7

— Arvind Kejriwal (@ArvindKejriwal) March 4, 2022
An irreplaceable loss for world cricket! 💔
Rest in Peace, Legend. 🙏#GoneTooSoon #ShaneWarne pic.twitter.com/1Euy2Rp9lp

— Nivin Pauly (@NivinOfficial) March 4, 2022
Speechless to know about #ShaneWarne's untimely passing. You could not have loved the game of cricket without being in complete awe of the man. This is so heartbreaking. Om Shanti 🙏🏻

— Akshay Kumar (@akshaykumar) March 4, 2022
Shocked to hear about the demise of #shanewarne, the greatest spinner of all time! My heartfelt condolences to his family and fans. May his soul rest in peace pic.twitter.com/v6VUyllbt8

— Simran (@SimranbaggaOffc) March 4, 2022
Still trying to grapple with the news of Shane Warne's sudden demise. RIP Shane🙏

Your legacy is etched in the hearts of cricket lovers all over the world.

— Ajay Devgn (@ajaydevgn) March 4, 2022
Couldn't come out of the shock yet. Shane Warne has been an ambassador for spin bowling across the world and his magical spin was revered even by the opponents. Rest in peace, legend.#ShaneWarne #RIPShaneWarne pic.twitter.com/Z9WytoALb0

— Parvati (@paro_nair) March 4, 2022