"Enna Mannichidunga" – Asal Kolar Replied To The Memes & Trolls!!
Asal Kolaar
Bigg Boss
Kamal Haasan
5 months ago
By Dhiwaharan
Asal Kolaar's first ever interview video post his eviction, got featured in the official Instagram handle of Vijay Television. The rapper answered to many questions of the channel host and also reacted to the memes and trolls that surfaced against him while he was staying inside. Asal said that it hurts him a lot as the mistake was committed by him without his knowledge and sought apology to those who got affected by his gestures.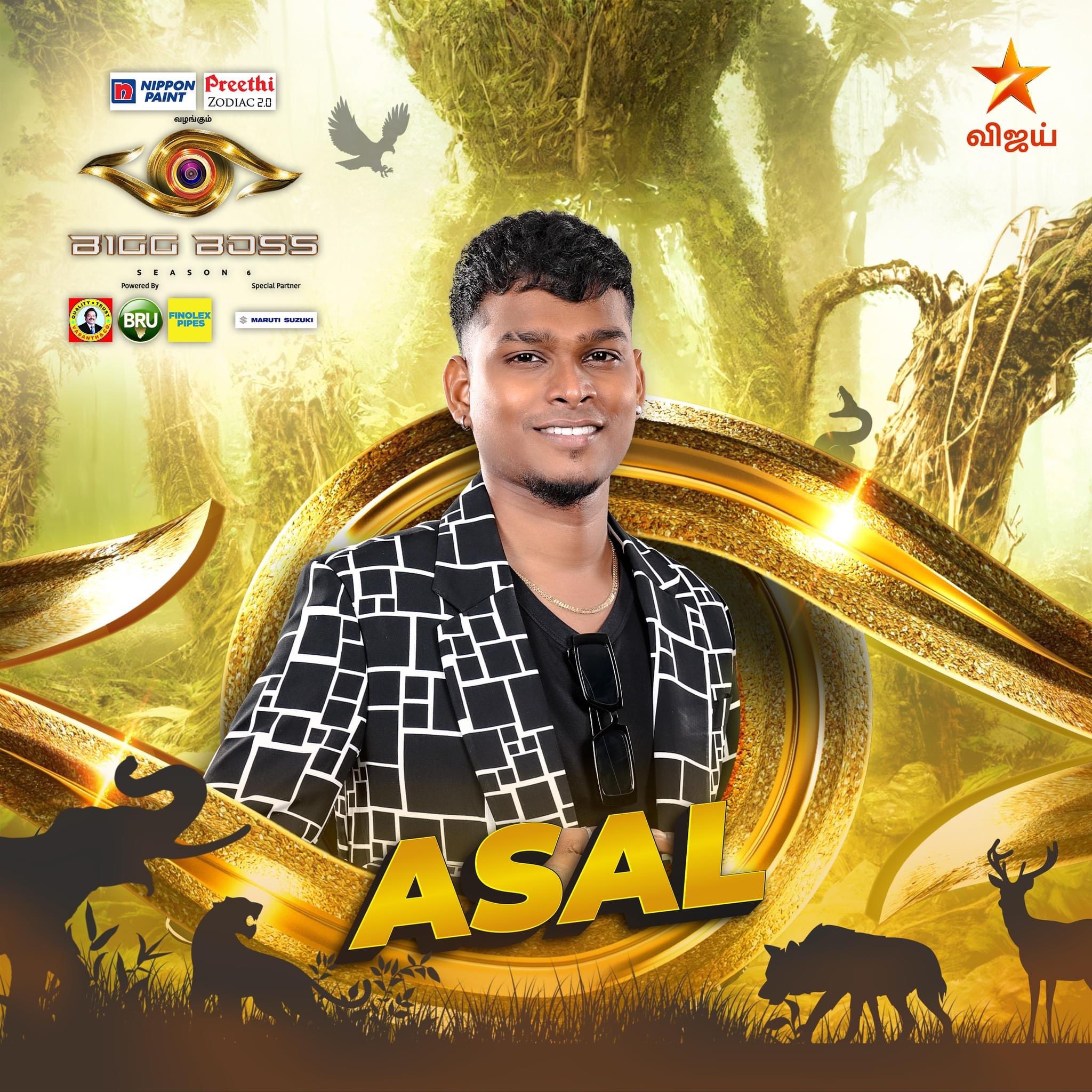 "I have seen everything after coming out of the house. I'm accepting whatever it is" Asal said in the video initially. Talking about his post Bigg Boss experience, he said "While coming out, I couldn't understand why I got eliminated. Only after seeing internet, I realized that something like this is going on. It was hurting me a lot but that's what internet is all about" Asal Kolaar said.
"Be it anyone, when a mass amount of people troll you for a mistake that you didn't commit, it will make you feel sad. But I see it as something that could be handled by the time" he said. Kolaar, further expressed his opinion about each contestant inside the house as a part of his first ever post Bigg Boss interview.
"People will react only to what they could see is what I believe. They saw me voluntarily touching girls in an inappropriate way but what's my justification is, I behaved like how would behave if I go to my relative's house. I saw each and everyone of them as my family members. If I behaved in the way meme makers are accusing me, people who are inside the house would have definitely objected" Asal Kolaar said.
"If I did any mistake, that would have definitely came out. I'm also not a kind of person who behave in that mentality amidst so many cameras. Yes, it's a mistake if my activities disturbs the public. I'm asking apology to those who got affected due to my activities. I behaved in the way I have been behaving since my childhood. If it's disturbing the public, I must change" he concluded.
Watch the video below :
View this post on Instagram
Asal Kolaar became the second contestant to get out of the house due to the less number of votes he received from the show's viewers. While sending him off, host Kamal Haasan asked whether his job was done inside the house and the contestant replied that only half the job is done.
After that, Kamal Haasan said that his friends will tell him why he got evicted from the house.