England has its nose in front after a tough third day of the first Ashes Test as David Warner and Cameron Bancroft completed miserable returns to the five-day format. During the third day of the first Test of the ongoing 2019 Ashes series between England and Australia at Edgbaston, Australia opening batsman David Warner was seen funnily interacting with the crowd at the Hollies stand while fielding at the boundary.
[wp_ad_camp_1]
While Bancroft was drafted into the Test squad and was his first international game since the ban was lifted, Smith and Warner played the World Cup where Australia were eliminated in the semi-final.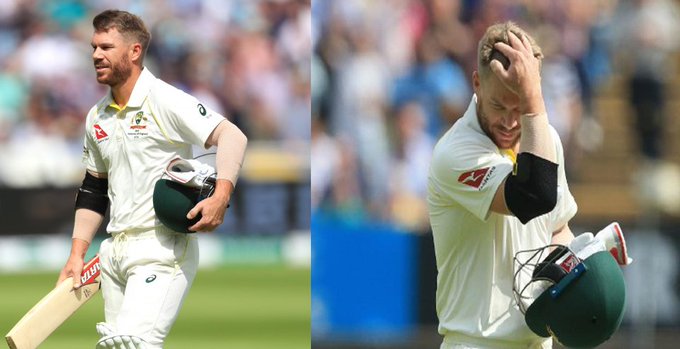 However, both Smith and Warner haven't had an easy time in England. They were taunted quite a few times during the World Cup from the crowd. It's got worse in the Ashes as Bancroft has joined the team. The crowd at Edgbaston have been pretty open and have brought out sandpapers mocking the trio. In fact, the Edgbaston crowd is supposedly one of the most difficult crowds to play in front of as an opposition.
When Warner was fielding during the English innings, the crowd at the Hollies stand started to chant "He's got the sandpaper in his hands" to further make him feel guilty.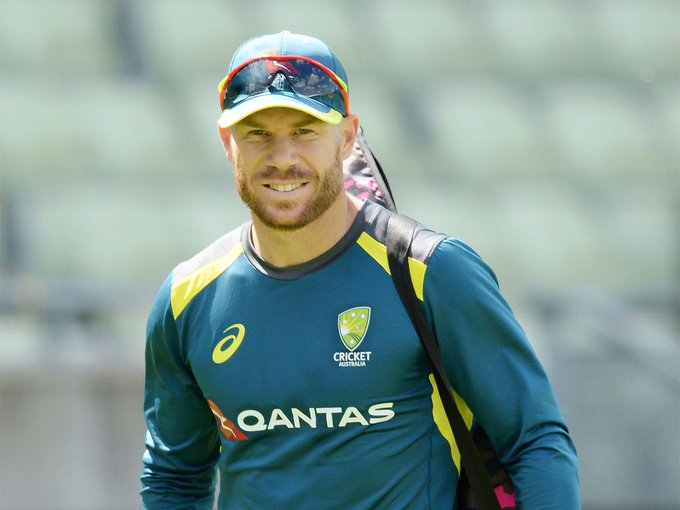 Watching the funny side of things, Warner then started to communicate with the crowd in a hilarious manner. While he started with showing them empty palms, he eventually put on display his empty pockets to signify that he doesn't have anything in his pocket.
Watch the video here :
[wp_ad_camp_1]
This gesture from the cricketer caused many posts from the cricket lovers and Internet users. Check out some of them here :
When friends ask for treat.
Me:#ashes2019 #DavidWarner pic.twitter.com/Uc0R1pyGcK

— umer mir (@mirumer11) August 3, 2019
David Warner makes English fans believe that he does not carry anything objectionable stuff in his pockets. Thus, he reveals his secret pockets before the raucous Edgbaston crowd. What a submission!#Ashes #ENGvAUS #DavidWarner pic.twitter.com/XWkYBRsSV3

— Ovin Kaushalya 🇱🇰 (@OVIN_KAUSHALYA) August 3, 2019
Bae: Can you pay the bill?
Friend: Can you lend me some cash?
Govt: Can you pay some tax?
Me: #davidwarner #Ashes pic.twitter.com/bZGTyzc1bx

— Pratyush Patra 🖊 (@KalamWalaBae) August 3, 2019
David Warner having some fun with the England fans in the Hollies Stand today 🤷🏻‍♂️😂 @GettySport @GettyImages @davidwarner31 #ashes #ashes2019 #davidwarner #cricket #ENGvAUS pic.twitter.com/qKIQyAk7OR

— Ryan Pierse (@RyanPierse) August 3, 2019
what's wrong with this edgbaston crowd pathetic stuff #ashes #davidwarner #Ashes19

— RIDA (@ridafat88184572) August 3, 2019
[wp_ad_camp_1]
😅 👐 David Warner's response to the England fans singing that he's got sandpaper in his hands…#Ashes pic.twitter.com/rMjbiqk86Q

— The Sportsman (@TheSportsman) August 3, 2019
What do you think on this gesture of the cricketer ?? Comment your views below !!