England Coach Ignored Lifting World Cup Because Of The Way They Won ?? WATCH VIDEO !!
By Dhiwaharan
England won the Cricket world cup for the first time in history in a most controversial way. England competed with New Zealand in the big finals. In a dramatic world cup finals, Team England announced as the winners by ICC as they scored more boundaries comparing to New Zealand. Cricket is considered as the real winners at the end of the day as it saw the best match ever in the 45 years of World cup history.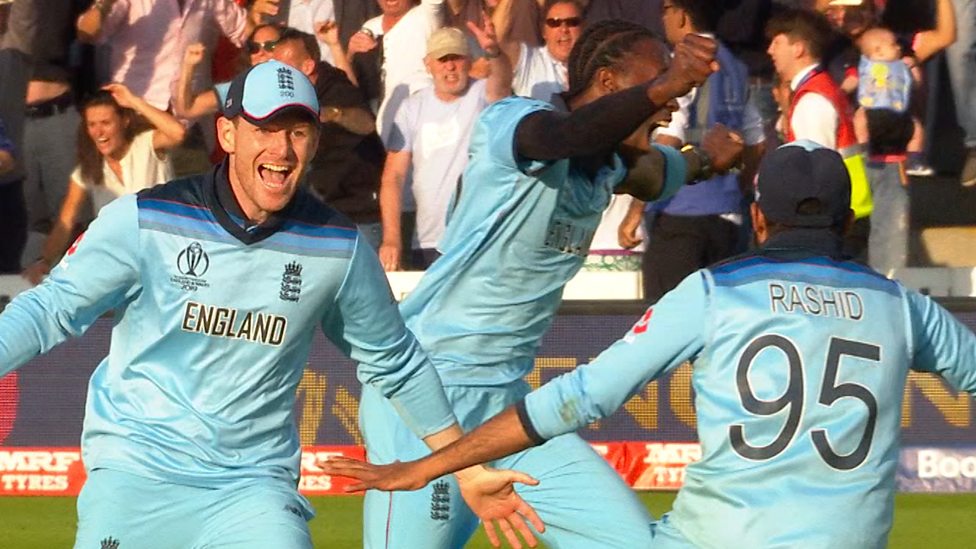 [wp_ad_camp_1]
England team lifted the world cup and celebrated it by making their presence inside the stadium. In this video released by official twitter account of Cricket World Cup, it is seen Adil Rashid and Mark wood handing over the world cup to their coach, Trevor Bayliss.
But coach who received the cup hesitated to keep it and tried to give it to another team member. When no one bought it from him, Trevour kept the World Cup in the ground and walked away. The caption for this post of Cricket world cup read as "Looks like the coach does not want any credit 😆"
Watch the video here :
Looks like the coach does not want any credit 😆 #WeAreEngland | #CWC19 pic.twitter.com/uEuV9jCxTa

— Cricket World Cup (@cricketworldcup) July 15, 2019
However fans who saw this video said that Trveour was aware about the fact that they did not deserve the cup. New Zealand restricted the England team for 240 runs which was scored by them in the first innings. As a result of it, Super Over was conducted and both the teams scored same runs in it as well.
[wp_ad_camp_1]
To declare a winners for this World Cup, ICC announced England as winners for the highest number of boundaries they scored. In the last over of England's innings, Guptill's throw to wicket keeper was distracted by Stoakes unintentionally who was trying to complete his second run. Instead of giving 5 runs to it  as Stoakes didn't complete his second run when the ball hit him, 6 runs were added to the England's score board. These things irked the fans who said that Trevous avoided the trophy as he was aware of the facts.
Check out some of the reactions here :
He is aware they don't deserve it

— CricFan (@Cena87) July 15, 2019
They dont deserve it, thats why

— Regardt Kleingeld (@kleingeld89) July 15, 2019
He is well aware that New-Zealand players also have equal rights to touch the World cup

— Mithra (@itz_mithra) July 15, 2019
Bcoz deep down the coaches know it's not their right to hold the trophy. In fact surprisingly #EoinMorgan looked more uncomfortable that joyous after winning! @ICC trophy shud go to you guys👌🏼

— Maria K (@mariakolz) July 15, 2019
Hahahaha coz the coach also knew how the trophy was literally snatched from the deserving team and handed over to #England

— Megs (@memegna14) July 15, 2019
He's well aware, he hasn't earned it.

— Rishabh Dwivedi (@DwivediHrishu) July 15, 2019
Or the coach knew, they dint deserve it alone but NZ were true winner and sport person of the game.

— Tim Shank (@TimShank2) July 15, 2019
Coz he knows this cup is equal for both
@BLACKCAPS feel very sad for you

— Awesh Chadwa (@chadwa_uwesh) July 15, 2019
[wp_ad_camp_1]
He knows, NZ deserves it.

— Chowkidar Nirav Modi (@niiravmodi) July 15, 2019
What do you think on these reactions ?? Comment your views below !!