WATCH : Emerging Hero Called Out Theatre Owner For Criticizing Beast!!
Written by Dhiwaharan Published on Apr 19, 2022 | 17:24 PM IST | 65
Follow Us
Comments: 0
Emerging Kollywood actor Aari who is known for winning the 4th season of Bigg Boss show, in a recent press meet, called out the theatre owners who criticized "Beast". He asked theatre owners not to degrade a film to praise another film referring to "Beast" and "Master" and went on to add that criticisms to be constructive.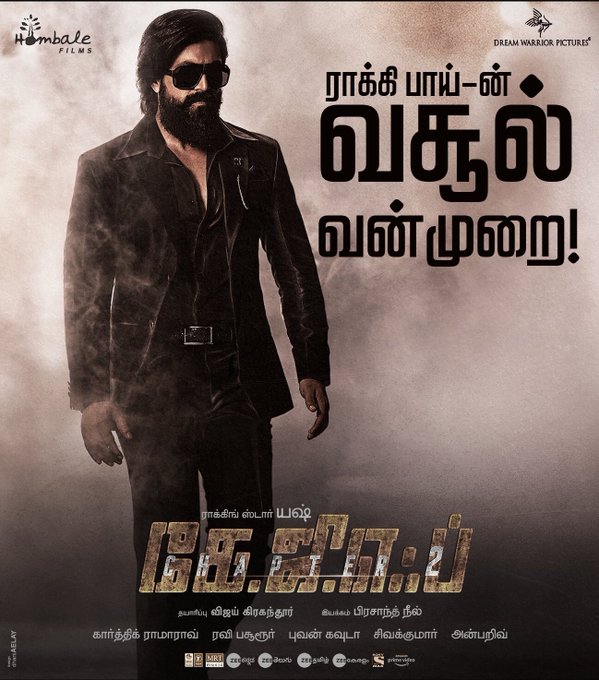 "I met a producer yesterday and he showed me a video in which a theatre owner could be seen comparing KGF and Beast. He says that Doctor movie ran successfully but he doesn't know the reason behind it and went on to compare Beast and KGF" said Aari in the press meet.
"In that video, the theatre owner made a comment degrading "Beast" and praising "KGF". I don't understand why theatre owners are degrading one film to praise another one as theatre workers and owners were struggling all these days without a film to release. These things shouldn't be said by a theatre owner. A mother should not treat her two children differently" Aari said.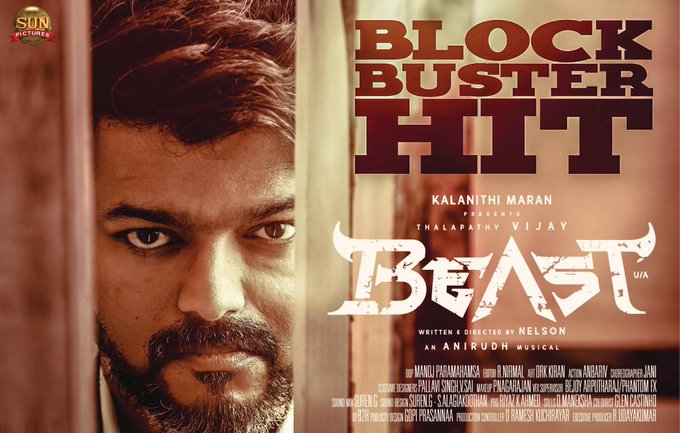 "All the films that are coming to theatre are your children. Makers of one particular movie including heroes will rectify their mistakes by seeing the result of the box office results. You can update about it to them. But talking about it to the media demeans the hard work of all the technicians of one film" he further said.
It is believed that the theatre authority is Mr. Sridhar who said that the tickets of KGF got sold in highest number comparing to Beast on the third day of release.
View this post on Instagram
In a television debate show, Sridhar said that Beast was screened in a big screen and KGF was screened in a smaller screen in a theatre which is located in the centre of the city on third day of the film's release. "Only 49 tickets were sold for Beast whereas 488 tickets were sold for KGF for the same show"
Watch the video below :
The theatre owner Aari talked about – #Beast #KGF2 pic.twitter.com/ciqDkVHe5d

— Anbu (@Mysteri13472103) April 19, 2022
"Do constructive criticisms and don't criticize to destroy one film. There is a big difference between the two. Please avoid negativity and spread positivity" Aari said as a reply to Sridhar's disclosure and went on to add that he feels happy about films like KGF becoming blockbusters across the globe.
Here's the video of Aari's speech :
தரமான செருப்படி 👌🏻#Beast #KGFChapter2 pic.twitter.com/ER9Mbzmmsz

— Siv_ (@Offl_Siva) April 19, 2022
Here's he full speech of Aari :
"Beast" revolves around a group of terrorists hijacking a shopping mall with 200 plus civilians to make the government release their head, shows Vijay as Veera Raghavan, a Raw agent who is fond of kids. Being a skillful spy, Veera Raghavan who geta caught inside the mall with public, manages to escape a sum of civilians from the terrorists and claims that he is from another group that belongs to Bangladesh.
The terrorists group which decides to give up, finds out that the claim made by Raghavan is a lie and successfully releases their head from prison. Rest of the film relies on how the protagonist re-arrests the terrorist group head by entering Pakistan. "KGF" revolves around Rocky bhai achieves the promise he made to his mother in his childhood, contains high octane action, romance, sentiment etc. The film has collected Rs. 546 crore world wide so far and is expected to shatter all the other box office records of previously released Indian films including Bahubali.