Emerging Actress's Fitting Reply To A Toxic Netizen !!
Hip Hop aadhi
Kollywood
Parvathy
1 year ago
By Dhiwaharan
Video jockey cum emerging actress VJ Parvathy who recently appeared in Hip Hop Aadhi's "Sivakumarin Sabatham", replied to a toxic comment she received after uploading an Instsgram reel of her newly transformed look. On seeing the reel video, the miscreant suggested her to act in an adult movie and also made an insensitive comment on her body. Parvathy who is known for providing befitting replies, asked the online user to shut his mouth and get lost before redirecting her other followers to teach him a lesson.
View this post on Instagram
Parvathy is currently presenting shows for "Galatta" youtube channel. She rose to fame among the Internet audience after interviewing actor, music director, filmmaker Hip Hop Aadhi. She is enjoying a huge sum of followers in social media platforms and is engaging her followers by uploading the pictures from her photoshoots with motivational quotes and with quotes that defines herself.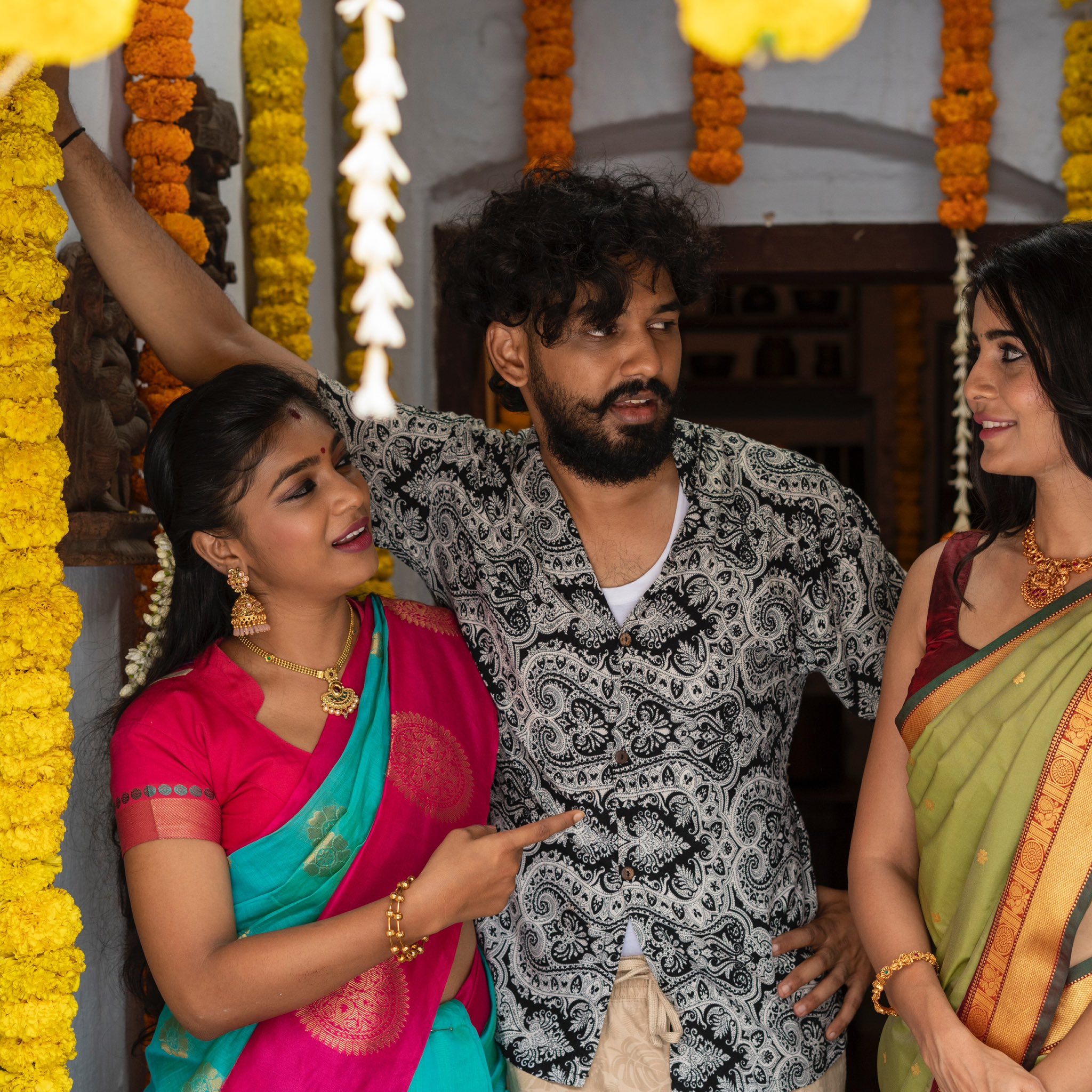 On Friday, the emerging actress uploaded a recently shot modelling video of herself as reel in her Instagram handle. Sharing the video, Paaru wrote "Beauty begins the moment you decide to be yourself. Slay girl" as her caption.
Check out her post below :
View this post on Instagram
Many complimented VJ Paaru for the way she carried herself in the video and few even compared her looks with Bollywood Superstar Alia bhat's. However, a toxic follower dropped am insensitive comment to demean the video jockey.
He who suggested Paaru to act in an adult movie to improve in her career, passed a gross comment on the emerging actress's body parts. Immediately replying to him, Parvathy said that she knows what to do and what not to and schooled him on respecting women.
View this post on Instagram
She went on to seek the support of her followers in teaching the guy an appropriate lesson. "Moodittu Kilambu. Engalku theriyum Enna pannanum nu. Vanthitaaanga advice
panna. First try to respect women. Guys this fellow is Toxic. Konjom Gavanichuu Vidunga" her reply read.
Here's the screenshot of her reply :
Number of her followers slammed the user for his derogatory statement.
This is not the first time Parvathy is going through such toxicity. She often got compared with former pornographic actress Mia Khalifa just because she is wearing a similar spectacle. Brushing off all the negativities such as body/slut shaming, mindless trolls, she recently made her way into the silver screen through "Sivakumar sabatham" of Hip op Aadhi. She who took part in Zee Tamil's "Survivors" show as one of the contestants, is expected to be seen in director Sasi's "Nooru Kodi Vanavil" starring Harish Kalyan and Siddhi Idhani as well.