"Don't Use Our Thalapathy To Earn Money" Vijay Fans Thrashed BIGIL Producers !! SHOCKING REASON !!
BIGIL
BigilAudioLaunch
Thalapathy
Vijay
4 years ago
By Dhiwaharan
Bigil audio launch took place at Sri Sairam engineering college and it became a trending topic in social media since morning of yesterday. Fans from all over state wished to take part in the audio launch to witness the speech of actor Vijay.
[wp_ad_camp_1]
The actor who has been giving motivational speech to his followers in audio launches from Theri movie's audio launch, raised the expectation of his fans for Bigil audio launch. In the film the actor is going to be appeared in dual role and the movie has been directed by Atlee.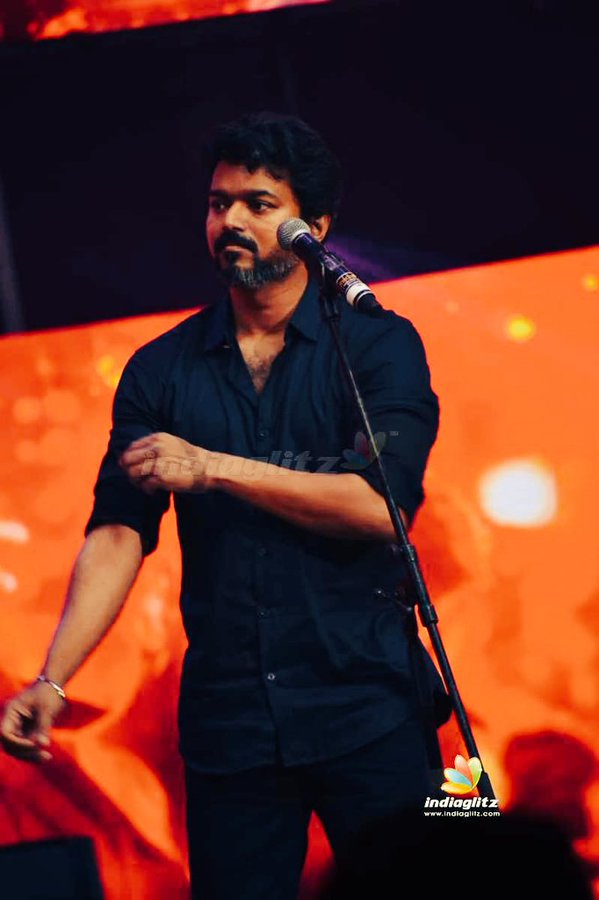 In this audio launch, Vijay addressed many social issues including Subashree's death which was caused by AIADMK's political hoarding. He even made a statement which took dig at the current ruling party. He asked his fans to use their social media trending power in issues like Subashree's death. "Online fan wars are fine as long as they don't cross a line and continue to be fun. If they turn vicious and hurt people, it must be avoided. Social media has plenty of power which much be used for good. Start hashtags on pressing issues such as at the time of Subashree's death can help bring greater awareness about an important issue," he said.
[wp_ad_camp_1]
Meanwhile, fans of the actor who took part in the audio launch seemed to be disappointed due to the fact of getting beaten by policemen. To control the crowd, police conducted "Lathi-charge" on the fans. When one of a fan raised question against the policemen, one of them reportedly asked the fans to question the production house for providing 20,000 tickets to a hall which has capacity of having only 10,000 people.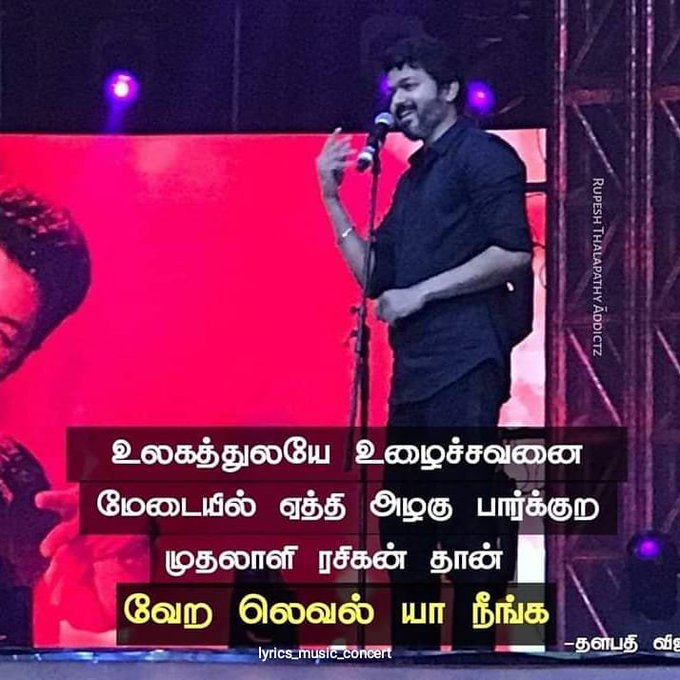 "They are not producing movie of our Thalapathy. They are doing politics by using our Thalapathy. They must answer us" one of a furious fan who got beaten questioned. They also warned AGS entertainment stoop this much low to earn money.
WATCH THE VIDEO BELOW :
"எங்க தளபதிய வச்சு அரசியல் பண்றாங்களா…"

பிகில் இசை விழாவில் கட்டுக்கடங்காத ரசிகர் கூட்டம்.. அனுமதி மறுப்பு.. தடியடி.. #BigilAudioLaunch #Bigil | https://t.co/cShlwuy4qV pic.twitter.com/iL5vO6ooZq

— News18 Tamil Nadu (@News18TamilNadu) September 19, 2019
It is notable that Vijay asked police not to beat his fans during first day first show of his movie release. "You tear my pictures and banners. But don't beat my fans" he reportedly said in yesterday's audio launch.
Check out some of the reactions for this incident in twitter :
I'm thala fan vijay fan kooda sanda poduva.. But ithala pakkum pothu pavama iruku 😒… Evlo thoorathula irunthu vanthurakanga Mr.Vijay unagaluku theriyatha 10K seat ku 20 tickets nu??

— 𝐌𝐎𝐍𝐈𝐒𝐇𝐀 Ⓜ️ (@RasulKevin) September 19, 2019
பகல் கொல்லை போல பிகில் கொல்லை😂👌#BigilAudioLaunch

— Suriya rasigan🔥ᴷᵃᵃᵖᵖᵃᵃⁿ ᴼⁿ ˢᵉᵖᵗ ²⁰ (@suriya_prime) September 19, 2019
[wp_ad_camp_1]
Yes I heard many fans who had passes were beaten outside the hall it's the mistake of production house if they are handling the big films they need to control people kandippa Ajith sir um Vijay sir fans Enna dhan sanda potalum they both are best friends and similar in nature

— BIGIL RAJ (@Rajagop61586992) September 19, 2019
Comment your views !!