On Thursday, Kollywood filmmaker SP Jananathan who is known for directing significant films such as "Iyarkai", "Peranmai", "Porampokku" found unconscious at his residence and taken to Apollo hospital on Thursday. Recently, reports emerged saying that the filmmaker got passed way without responding to the treatment. However, director Ameer and Karu. Pazhaniyappan came up with updates informing that the "Ee" filmmaker is still getting treatment and asked people not to spread rumours. The filmmaker was in observation with ventilator according to his close friend Azhagan tamizhmani.
[wp_ad_camp_1]
The filmmaker was reportedly editing a movie on Thursday and left the studio to have lunch. When he didn't return for a long time, his assistants went to his home and found him lying unconscious. The doctors, after checking him, reportedly said that the film director is brain dead and a neurologist monitored him closely since then.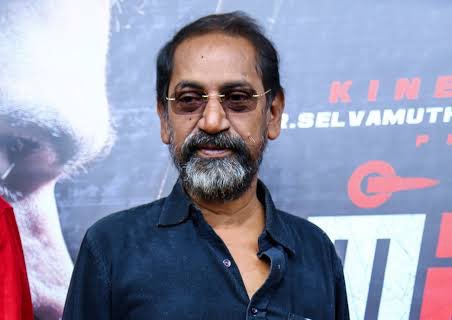 Actor Danny Annie Pope who was acting in the filmmaker's latest film "Laabam" uploaded a story in his Instagram account saying that his heart aches. "manasu Valikuthu sir" he wrote in his post whereas many others came up with condolence message for the demise for the filmmaker.
[wp_ad_camp_1]
Clips from his movies are surfacing in internet with heart felt messages from the fans of Tamil cinema. SP Jananathaan was busy completing his upcoming film "Laabam" of Vijay Sethupathi and Shruthi haasan which was in its final stages of production.
He won national award for his debut film "Iyarkai" and made several impactful films throughout his filmmaking career. Many people in social media came up with tweets offering condolences for the demise of the filmmaker.
"பேராண்மை" வெறும் திரைப்படம் அல்ல மிகச்சிறந்த பாடம்…

A film by Jananathan 💔💔💔#RipSPJananathan pic.twitter.com/13FOvJZjS8

— ™☆VᎥjสy😍☬Kuᵗᵗ¥😍☆ (@vj_Kuttiy) March 12, 2021
Rest in Peace Dir #SPJananathan Sir
😔😔 #RipSPJananathan#Iyarkai #Peranmai #EEE #Booloham #Purampokku #Laabam pic.twitter.com/uyzgE6R6t6

— 🔥MASTER🔥 Vijay Prakash (@VIJAY_PrakHasck) March 12, 2021
[wp_ad_camp_1]
Deeply saddened by the news. Legendary and Revolutionary Directors sudden and tragic demise shocks us all..

Deepest condolences to his family and closed ones.

Rest In Peace sir. #SPJananathan #RIPSPJananathan pic.twitter.com/MWbuI6MhoN

— Raghavan JV (@IamRagbon) March 12, 2021
Director #SPJananathan Passed away !#RIPSPJananathan #Laabam pic.twitter.com/tw6fWjU3hu

— Tweets Trending in India 🇮🇳 (@TweetsSupportin) March 12, 2021
Captain'eh vandhu kalyanam panikitaalum
Nee kozhandhaiye pethukitaalum
Naan unaa virumbunadhu, virumbunadhu thaan 🙂#iyarkai ❤️❤️

Thank you for this #SPJananathan 🙂
The LOVE we all felt and the ART you created will keep you alive in our heart forever #RIP pic.twitter.com/UiEbw6wl2s

— KabeemKubaam (@KabeemKubaam) March 12, 2021
In a way of clearing the air, director Ameer released a statement asking people not to spread false information. Director Karu. Pazhaniyappan, in his tweet said "SP Jananathan is still getting treatment. Specials including Doctor Ramanarasimman, Doctor Srinivasan, Doctor Murugan have started operating. Get well soon friend. We have a lot to do"
தோழர் ஜனநாதனுக்கு மருத்துவ சிகிச்சை தொடர்ந்து நடைபெறுகிறது.
மரு.ரமாநரசிம்மனுடன் நரம்பியல் நிபுணர்கள் மரு.சீனிவாசன் மற்றும் மரு.முருகன், தோழர்.ஜனாவின் மூளைப்பகுதியில் ஏற்பட்டிருக்கும் ரத்த உறைவை நீக்கும் முயற்சியை தொடங்கியிருக்கிறார்கள்.நலம் பெறுங்கள் தோழர். வேலை நிறைய இருக்கிறது. pic.twitter.com/zcOPwsl8lM

— கரு பழனியப்பன் (@karupalaniappan) March 12, 2021
இயக்குநர் SP ஜனநாதன் அவர்களுக்கு நேற்றைய தினம் திடீரென உடல் நலக்குறைவு ஏற்பட்ட காரணத்தினால் சென்னை அப்பல்லோ மருத்துவமனையில் தீவிர சிகிச்சை நடைபெற்றுக் கொண்டிருக்கிறது.

உறுதி செய்யப்படாத தகவல்களை யாரும் பகிர வேண்டாம்.

– அன்புடன் அமீர் #SPJananathan #Ameer pic.twitter.com/23RWuhGhpG

— Jaya Plus (@jayapluschannel) March 12, 2021