"Don't Release Etharkkum Thunindhavan" – PMK Warned Theatre Owners
Jai Bhim
suriya
Vanniyars
CM / Updated: 2022-03-07
20:30 IST
By Dhiwaharan
Picture of a letter which was allegedly produced by the members of PMK party is circulating online platforms. According to News 18, members of PMK party which was founded by S. Ramadoss in 1989 for Vanniyars, a caste in northern part of Tamil nadu, has produced a letter to warn the theatre owners in Kadalur district not to screen the film in their theatres due to the "Vanniyar" reference that took place in Suriya's previous film "Jai bhim".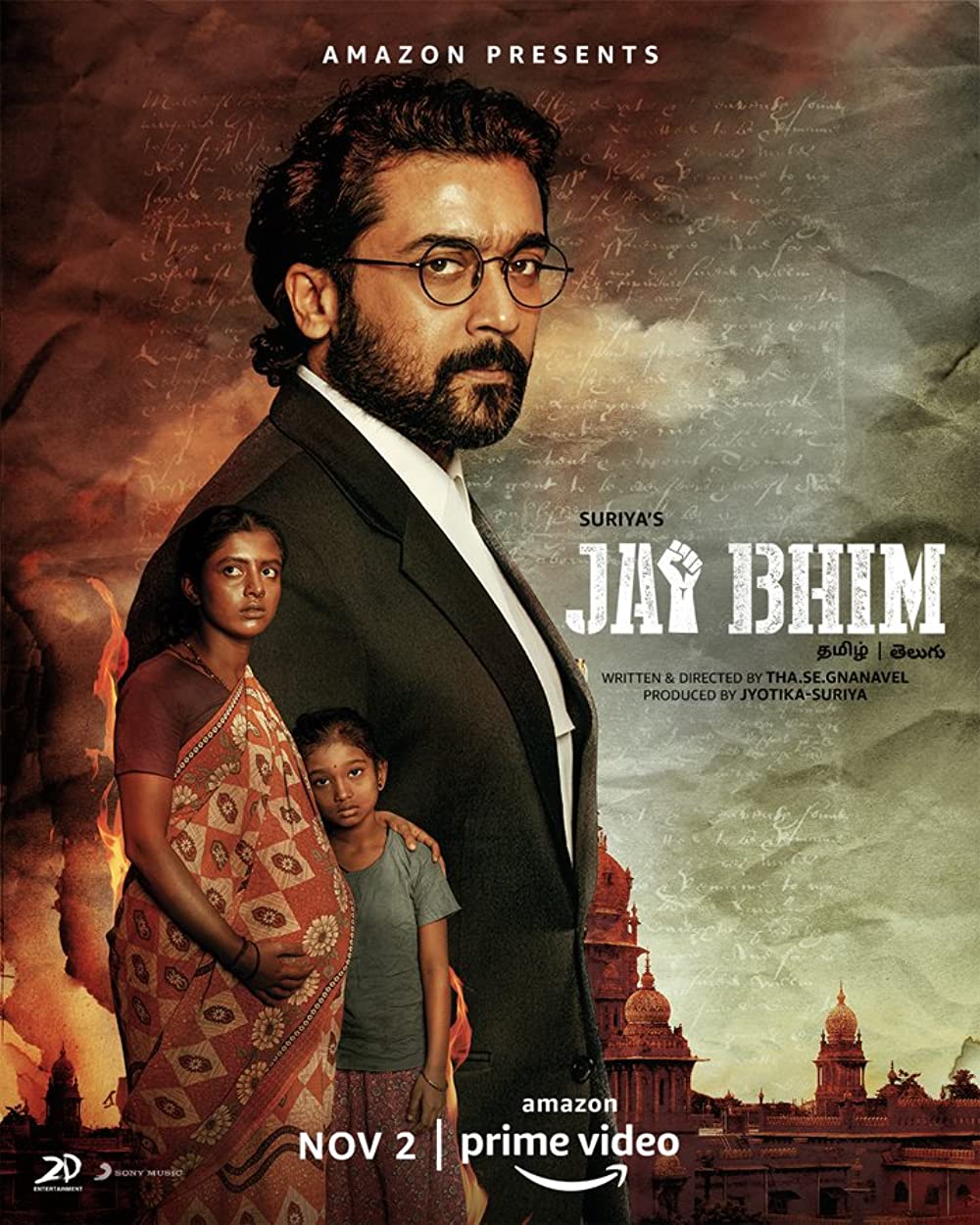 The letter which is dated 7th of March, was sent to the theatre owners by ila. Vijayavarman, state secretary, Students association of Pattali Makkal Katchi of Kadalur district. Through the letter, Vijayavarman insists theatre owners of Kadalur district not to screen Suriya's movies until he asks public apology to the people of Vanniyar caste.
"The film "Jai bhim" which was released on 2nd of November, 2021 was produced by Suriya's 2D entertainments and he acted in the film as well. It was a film that shot based on a true incident about the people of Irular community" the letter which is going viral read.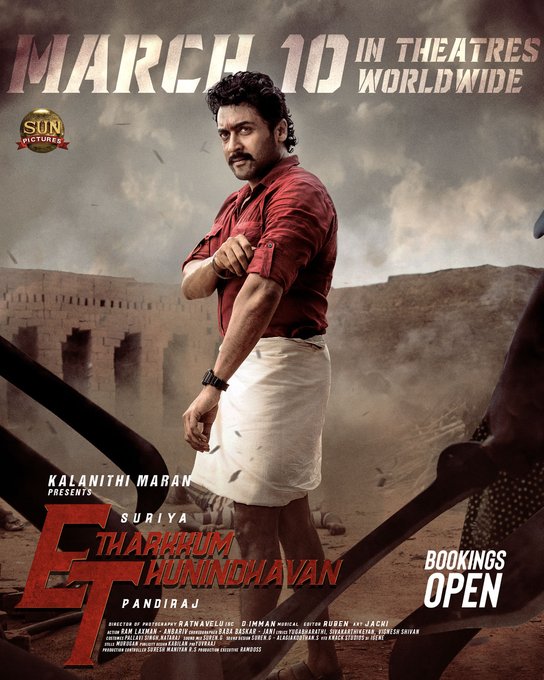 "Suriya acted as Lawyer Chandru which was the name of the real life character and rest of the characters in the film acted in the same name of real life characters. But they changed the name of a Dalit SI Whose name is Anthoni Samy and kept that character name as Gurumoorthy to portray him as someone who belongs to "Vanniyar community". They showed him as a caste obsessed personality and a symbol which represents " Vanniyar" community was placed in his house in the film and they intended to show the people of entire Vanniyar community as caste obsessed ones" read the letter.
"For instigating enmity between Vanniyars and Irulars and for demeaning the people of Vanniyar community, Suriya's films shouldn't be screened in the theatres of Kadalur district until he makes a public apology" the letter further read ahead of "Etharkum Thuninthavan" release which is scheduled to take place on 10th of March.
Check out the letter below :
It is notable that members of PMK tried to stop the release of Rajinikanth's "Baba" in the areas that were dominated by the party at that time and the letter raised a speculation among public whether similar crimes would take place during "Etharkum Thuninthavan" release.
As soon the "calendar" controversy erupted, makers of "Jai bhim" replaced it with a "Saraswathi Goddess" poster to avoid the controversy and also gave clarifications brushing off the same. Even in the pre release launch of "ET", Suriya said that he is trying to come in terms with the people who caused problems after " Jai bhim" release. He appreciated his fans for behaving mature when they happened to face problems due to the calendar controversy. However, the PMK cadre seems to have not pacified.
Produced by Sun pictures, "Etharkum Thuninthavan" stars Suriya, Priyanka Mohan, Sathyaraj, Saranya Ponvannan, Soori, Vinay, Divya Duraisamy and others. The film's music was composed by D. Imman and Pandiraj of "Pasanga", "Namma Veetu Pillai" fame directed the movie.
Source : News 18