"Don" Which Collected More Than Rs. 100 Crores In The Box Office, Didn't Impress Internet Audience !!
Written by Dhiwaharan Published on Jun 11, 2022 | 10:11 AM IST | 64
Follow Us
Comments: 0
Sivakarthikeyan's recently released "Don" which became a huge success box office collection wise, released in Netflix recently and to our surprise, many of the online users who watched the movie, didn't get impressed which is evident through their posts. Despite the positive reactions and word of mouth the film managed to get during its release time, users of online users found it to be a film that glorifies toxic parental and larger than life engineering life.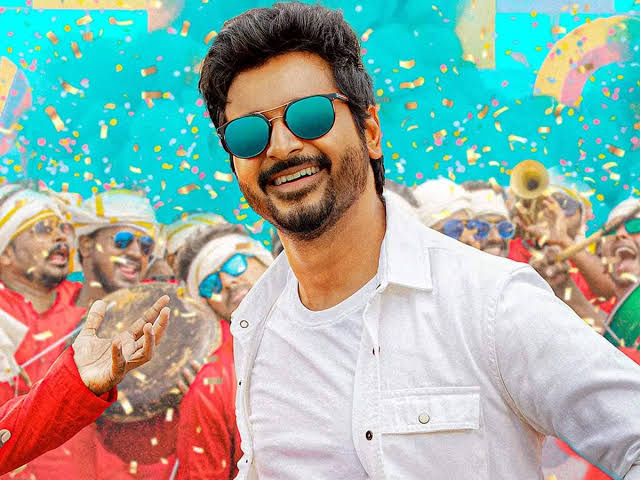 Along with Sivakarthikeyan, the film "Don" has an ensemble cast including Priyanka Mohan, SJ Suriya, Bala Saravanan, Mirchi Vijay, Sivaangi, Raju Jayamohan, Kaali Venkat, Samuthrakani, Munishkanth and others. Directed by Cibi Chakravarthy, the film was jointly produced by Lyca productions and Sivakarthikeyan Productions. Anirudh has composed music for the film.
Plot of "Don" revolves around a youth played by Sivakarthikeyan who was compelled to join engineering by his father and a strict Dean who wants his students to be disciplined. The youth wants to find his area of interest throughout the film and also involves in mischievous activities. The film also talks about the importance of looking after our parents while they are alive.
Get ready to Jalabulajangu 💃🕺
Don arrives at 12 am. pic.twitter.com/JGdvmoWJbv

— Netflix India (@NetflixIndia) June 9, 2022
After completing a dream run at the box office with a sum of collection amount exceeding Rs. 100 crores, the film got released in Netflix streaming platform recently. The film was loved by the fans of actor Sivakarthikeyan and family audience. Distributor Udhayanithi Stalin, in the success meet, had said that he was in doubt during the first half of the film but the film impressed him with its final act. Many of the fans felt the same as the emotions worked out extremely well between Samuthrakani and Sivakarthikeyan who played father and son roles respectively.
However, after getting released in Netflix, many online users who watched the film for the first time, seemingly got disappointed and few even bashed the film over its content. "Don is shit movie even #Beast and #VaIimai was one time watchable in theatre ,Don lam first time eh mudila and you guys made it blockbuster" said a twitter user whereas another one said "Felt cheated by #Don, which perpetuates blanket acceptance of toxic parenting, and puts the onus of understanding on the affected child, with an obnoxiously jarring U-turn in the final act to substantiate its stance. Plays out like a series of photocards for most parts"
Singer Chinmayi, while talking about the film, said "I think perhaps the audience aren't ready accept the concept of toxic parenting. Toxic-Narc parents, is further cry. No matter what the parent does it is Godly, sacrifice. Holding them accountable is heinous our society"
Check out some of their reactions below :
STOP MAKING CRAP LIKE THIS 🙏🏿 pic.twitter.com/i0btL9iAJy

— mask (@maaskmf) June 9, 2022
#Don – last 30 mins good . Athuku munnadi Varaikum 3-4 sequences ( Hostel sequence , Culturals sequence etc., ) were good . Mathapadi average . Fictional naalum neraya sequences in first half was Very poor

SJS and Kani were convincing enough 💥👌.

Doctor >>> Don for me . pic.twitter.com/ETyKnYwtRe

— விக்னேஷ் villain™ (since 1997) (@Vigneshcdm1) June 11, 2022
I being a SK fan myself, kinda hated it, the comedy didn't work anywhere for me, only relief was SJ Surya in the movie, the sentiment portions tho was full OTT and I couldn't connect at all, lol even I was wondering how people even loved this movie !!! https://t.co/e44XrlTtJ3

— Nivi (@Nivi5677) June 10, 2022
The director probably wants to capture his personal experience and also do a hat-tip to his own creative journey, which makes this quite a meta film, but the way he packages it through gross generalisation makes it hard to take his narrative seriously. But this sells, apparently.

— Reviewpuram ~ Akilan (@reviewpuram) June 10, 2022
Don movie: pic.twitter.com/0vqnSF5OvQ

— Ynotme (😭😭 era) (@Ynotme21897) June 11, 2022
Halfway through Don and my god 🥱🥱🙄🙄🥱🙄🥱🙄🥱😴😴😴😴😴😴😴😴😴😴😴

What a drab ass same old butter thin writing..

— Taneshh (@Taneshh10) June 11, 2022
— Shittier Tamil Movie Details (@TamilDetails) June 10, 2022
Elarum sonna mari #Don mokka illa… Elarum sonnadhu vida mokkaya iruku 😪😪… Booring Max and so cringe… Kani and Ani 🙏🏼

— ッ 𝕾𝖙𝖚𝖒𝖕𝖘 𝖋𝖑𝖞𝖎𝖓𝖌 ッ (@ViswaaTweets) June 11, 2022
Couldn't finish 😑Last 20mins cringe feast🤧😤such a overrated crap https://t.co/60GSOB6F1r

— MᴀʜᴇꜱH }{ ᗪᕼᖴᗰ🔕 (@Mabbusmile) June 10, 2022
The prolonged father sentiment portion in Don couldn't affect me like this one and half minute scene did. SELVA 💖✨ pic.twitter.com/GHU1lKQj4t

— A K (@iamakshy_06) June 10, 2022
க்ளைமேக்ஸ்ல SK ஆக்டிங்ல பிண்ணிட்டாராம்.. வக்காலி படம் புல்லா Micset Sriram ம இமிடேட் பண்ணி வச்சுர்க்கான்.. விஜய் பேன்ஸ் மாதிரி இவனுகளும் அழுதா ஆக்டிங்னு நம்பிட்டு இருக்கானுக !!

— ராஸ்கல் (@Rascal1_) June 11, 2022
I think perhaps the audience aren't ready accept the concept of toxic parenting. Toxic-Narc parents, is further cry. No matter what the parent does it is Godly, sacrifice. Holding them accountable is heinous our society

— Chinmayi Sripaada (@Chinmayi) June 10, 2022
Yeah this I agree. He did say that one line that we also make mistakes and learn how to parent.

— Chinmayi Sripaada (@Chinmayi) June 10, 2022
I know. Its not as if there were parenting classes then.
At least we, in our generation, those of who decide to be parents can be cycle breakers. At least we know that this is wrong. I still find 100s justifying there is nothing wrong with emotional, physical, financial abuse 🤷🏻‍♀️

— Chinmayi Sripaada (@Chinmayi) June 10, 2022
The comedies in Don are torture for me except for 2 or 3 comedies. And in the end that glorifying toxic parenting and unbelievable sudden change in SJ Surya character. Don gave me headache at a lot of places

— Shafin (@Mshafin25) June 9, 2022
My personal opinion: Don apram KRK intha rendu padamum yen oduchu nu ippo vara theriyala.

Organised ah padathoda verdict ah mudivu panranga pola. Etho onnu padam theatrela odanum

— Being Unknown (@BeingUnknown0) June 10, 2022
How did this one actually go onto become such a huge hit?😳
1st half was so unbearable. Oru comedy scene ku kooda sirippu varliye daww🥲
2nd half la toxic parenting ah glorify pannranga.
Idhuku thaan aaha oho nu sonnangla?🚶🏻‍♀️🥲

I wish SK chose a better movie. 🚶🏻‍♀️🚶🏻‍♀️ https://t.co/2NsFjqMzJP

— Rosh💃🏻 (@Roshini_11) June 10, 2022
Micset Sriram: pic.twitter.com/HMZp5NAH9Q

— Cinema Kadhalan (@CinemaKadhalan_) June 10, 2022
Don கருமத்த பார்க்குறதுக்கு பதிலா YouTube போய் Micset Sriram வீடியோ பார்த்துத்து போயிரலாம். ஏன்னா Micset விட கொடூர கிரிஞ்ச் அது !

— M ᴀ ʜ ᴇ s ʜ ツ (@ItsAnirudhFreak) June 10, 2022
Yes, I thought KVRK was the worst movie I have seen this year

But I had to change my mind after watching Don half way through

What a crap 🤦‍♂️🤦‍♂️🤦‍♂️

— Muru (@Muru17787) June 10, 2022