Dominos Issued Official Statement Over The Delivery Guy Messaging Girl Issue !!
Written by gokul krishnan Published on Jul 01, 2023 | 13:12 PM IST | 106
Follow Us
Comments: 0
Dominos delivery guy named Kabir raises serious ethical concerns. Kanishka, a customer, alleged that Kabir misused her contact number and address for personal reasons. This incident highlights the importance of customer privacy and data protection and emphasizes the need for companies like Domino's to prioritize these concerns. In response to the complaint, Domino's swiftly took action to address the issue, reinforcing their commitment to customer welfare and trust.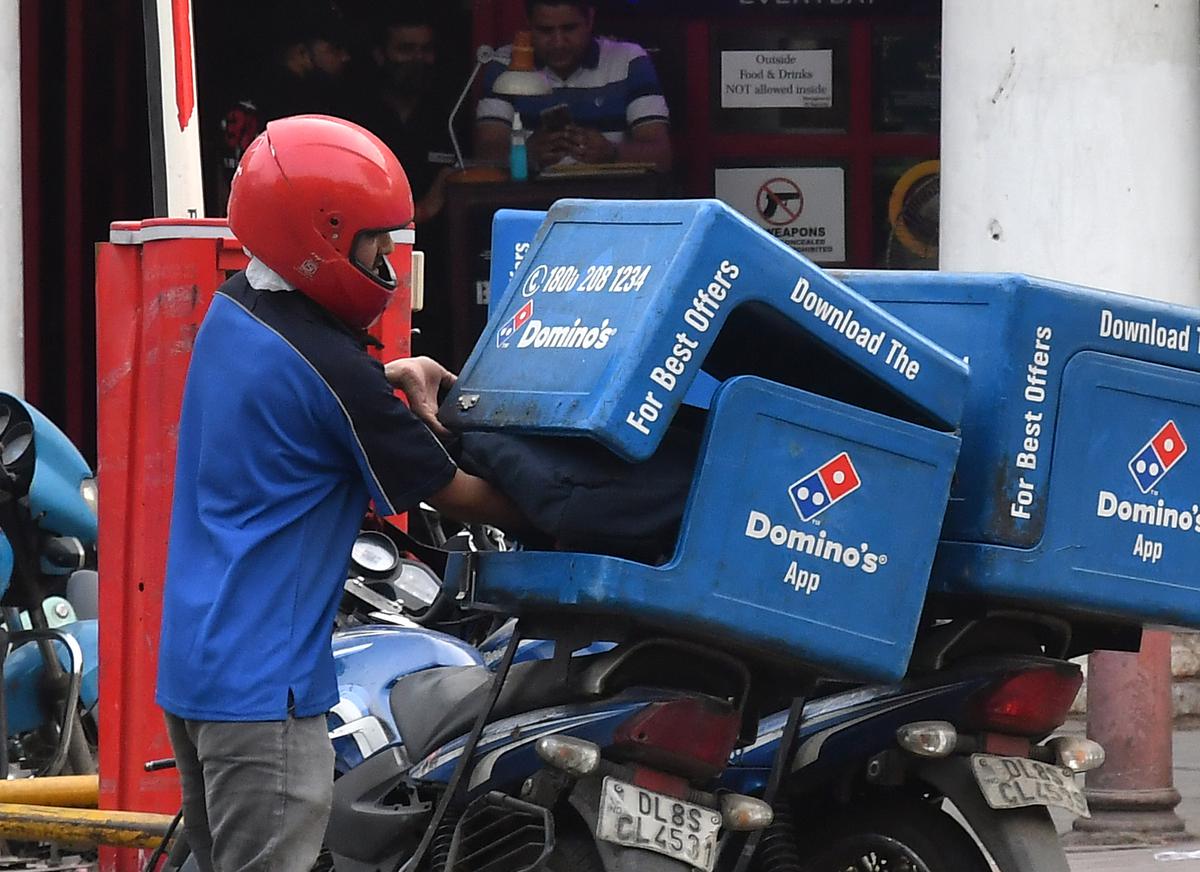 Kanishka's complaint regarding the misuse of her personal information by Kabir is a grave violation of privacy and a breach of trust. Such incidents can have severe implications for customers, including potential harassment and compromised safety. Privacy breaches can lead to unwanted solicitations, stalking, and even identity theft. In a society increasingly reliant on digital transactions, maintaining customer trust and protecting their personal data are paramount.
also read: Dominos Delivery Guy Messaged A Girl After Delivering Her Pizzas?? Screenshots Goes Viral
Companies, especially those handling customer data, bear a significant responsibility to safeguard personal information. Domino's India recognizes this responsibility and, as a responsible corporate entity, has expressed deep concern over the incident. In their official statement, the company reiterated their zero-tolerance policy towards misconduct or harassment. This proactive approach demonstrates Domino's commitment to maintaining customer trust and prioritizing their welfare.
Upon being informed of the incident, Domino's India swiftly delved into the matter. They followed the appropriate legal and company protocols and initiated the process to terminate Kabir's employment. By taking decisive action, Domino's reinforces the message that privacy breaches will not be tolerated within their organization. This response also reassures customers that their concerns are taken seriously and that the company is committed to addressing any issues promptly.
also read: French President Blamed Games & Social Media For The Violence !!
Trust is the foundation of any successful business-customer relationship, particularly in the era of digital transactions. When customers provide their personal information to a company, they do so with the expectation that it will be handled responsibly and used solely for the intended purposes. Any breach of trust can have far-reaching consequences, eroding customer confidence and damaging the company's reputation. By swiftly addressing the privacy breach and publicly condemning such behavior, Domino's India aims to restore and reinforce trust among its customer base.
The incident involving Kabir underscores the need for companies to implement robust customer privacy and data protection measures. Safeguarding personal information should be a priority for organizations across all industries. Companies must establish comprehensive data protection policies, including strict access controls, regular privacy training for employees, and secure data storage practices. Regular audits and assessments can help identify vulnerabilities and ensure compliance with relevant privacy laws and regulations.
In their official statement, Domino's India expressed their commitment to cooperating fully with the concerned authorities in the investigation. Collaboration between companies and law enforcement agencies is crucial in addressing privacy breaches effectively. By actively participating in the investigation, Domino's demonstrates its commitment to accountability and transparency, further enhancing customer trust.
also read: Udhayanidhi Stalin Trolled His Own Film Without Mercy!! WATCH VIDEO
According to the mail stated from Dominos, "In the wake of this story, the brand has issued an official statement and would request you to please update the story with the official response.We are deeply concerned to hear about this incident. As a responsible corporate entity, Domino's India maintains an unequivocal commitment to a zero-tolerance policy towards any form of misconduct or harassment. Upon being apprised of the incident, we immediately delved into the matter. Guided by pertinent laws and our company's policies, we have initiated the process to terminate the employment of the individual involved. We will provide our full cooperation with the concerned authorities in the investigation. As a customer-first organization, we stand by our commitment to do the right thing for our customers. said a company spokesperson"
The incident involving Kabir, the Domino's delivery guy, and the subsequent response from Domino's India sheds light on the importance of customer privacy and data protection. Privacy breaches not only violate personal boundaries but also undermine the trust that customers place in companies. The swift and decisive action taken by Domino's in response to the complaint reflects their commitment to customer welfare and their determination to maintain trust. It serves as a reminder to all organizations to prioritize customer privacy, implement robust data protection measures, and respond promptly and effectively to any privacy breaches that may occur. Only through such proactive steps can companies foster a culture of trust and ensure the long-term sustainability of their business in the digital era.