DMK Reference In "Sarpatta Parambarai" Creates Debate In Social Media !!
dmk
Ranjith
Sarpatta Parambarai
2 years ago
By Dhiwaharan
As soon as the next directorial of Pa. Ranjith after "Kaala" got released on Amazon Prime, reviews and reactions are pouring from all the directions of the Internet. With majority number of positive reviews, few pointing out the problems they had with the film as well. Characterizations and Castings are being highly lauded by the audience and critics.
[wp_ad_camp_1]
The film is also being appreciated for its art work as many could be seen lauding the period drama for bringing the mid 70s in front of their eyes. Meanwhile, many who have watched the film are talking about the strong, blatant references of DMK party in the film. With a set of people (mostly the party supporters) cherishing it, we could see people criticizing Ranjith for the references.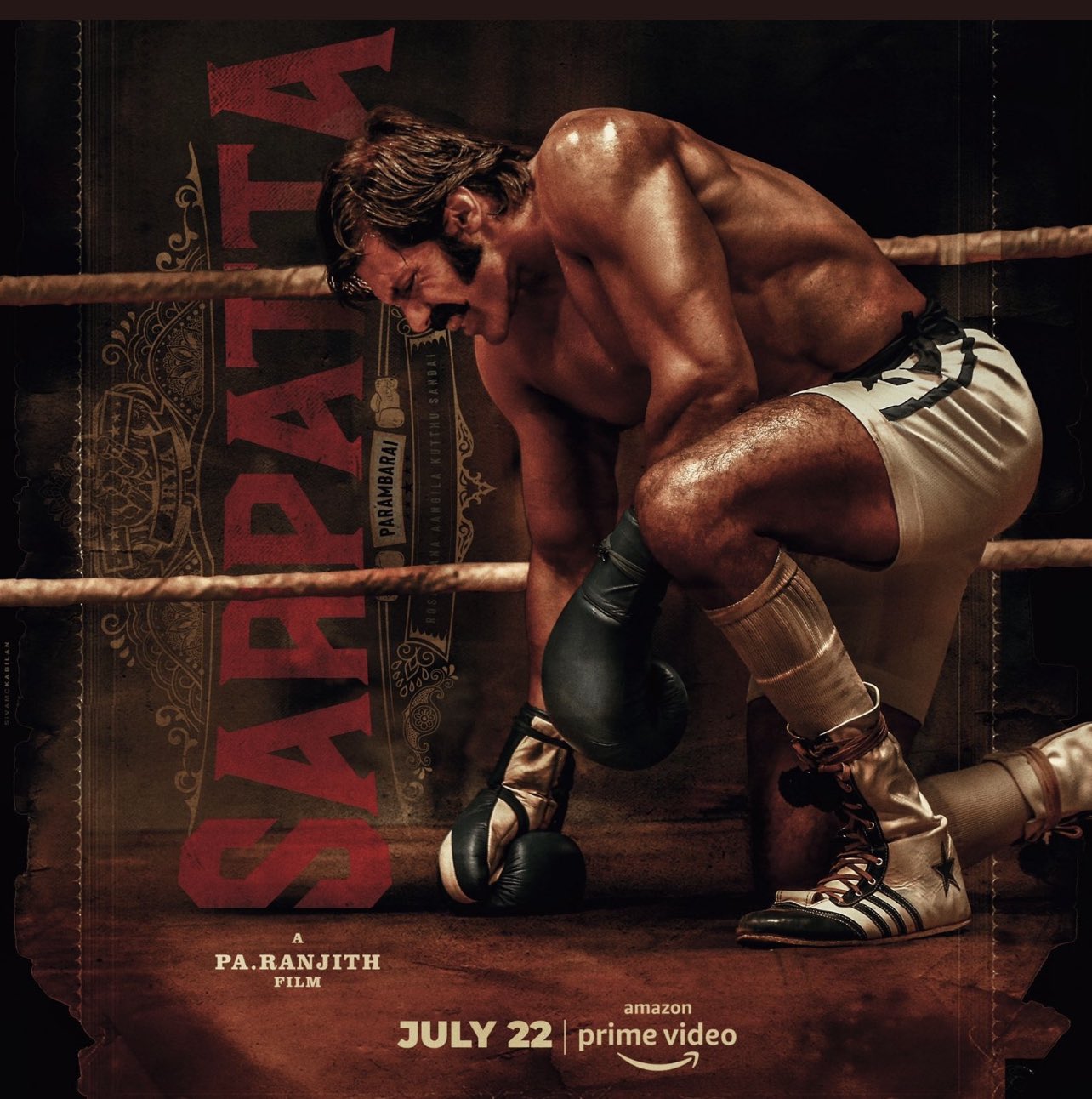 "Sarpatta Parambarai" of Pa. Ranjith released amidst much anticipations among the fans in the online streaming platform Amazon Prime and is receiving positive reviews from all the directions of the Internet. It has been reported that the "Kaala" maker had exceeded the expectation level of fans with his tight screen play and perfect castings.
Pa. Ranjith who is known for raising voice for the oppressed through his art work, has raised the expectation level with his intriguing trailer cut and millions of fans have watched the film overnight, as soon as it got released in the OTT platform. Produced by Ranjith himself under his "Neelam Productions" and K9 Studios", the film includes an ensemble cast that includes Pasupathi, John Vijay, Kalai arasan, Sanchana Natarajan, Kaali Venkat, "Gilli" Maaran and others.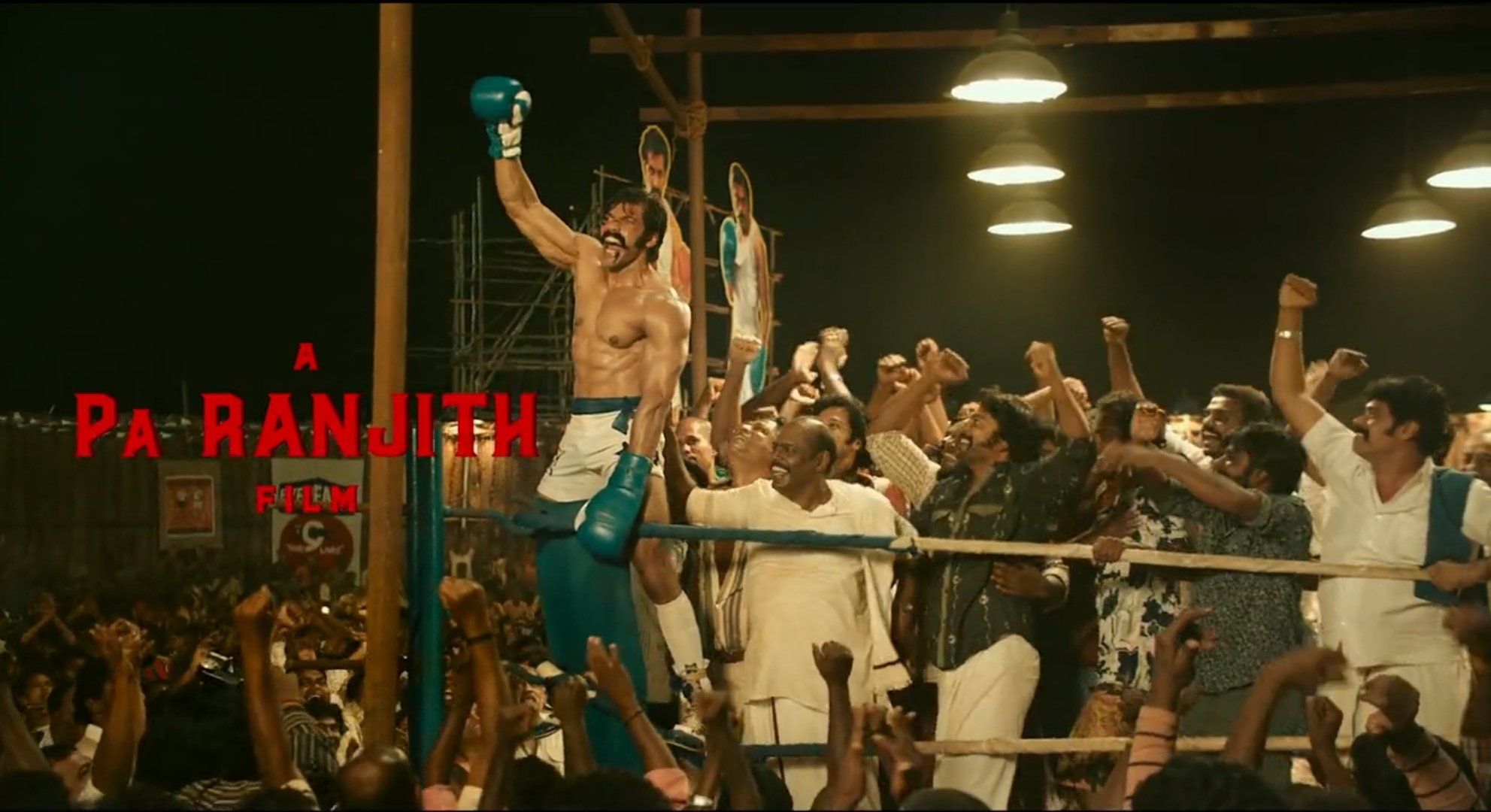 [wp_ad_camp_1]
The film is set in 70s and showcases the lives of the boxing clan that battled with each other in the North Madras. It focusses on a former boxer trying to get his form back to add pride to his clan. Among the several reactions that surfaced about the film, reactions on the DMK references are flooding the feed of social media platforms. In a scene, John Vijay could be seen mentioning about the current chief minister MK Stalin getting arrested under "MISA" act.
Pictures of the male and female lead getting married with the photos of M. Karunanithi and Periyaar are also doing rounds in social media platforms with various kind of reactions. "I am a proud DMK cadre, I am not scared of anyone" says Pasupathi who played Rangan in one of the scenes.
கட்சிகளின் பெயரை வெளிப்படையாக சொன்ன இரண்டாவது படம் இதுதானே? முதல் வடசென்னை. ❤ pic.twitter.com/CZnB3iwY6O

— ச.கருணாநிதி (@karna_sakthi) July 22, 2021
விடுப்பா விடுப்பா…
அதிமுக ஆட்சியில திமுகவ தாக்கி படம் எடுப்பதும், திமுக ஆட்சியில அதிமுகவ தாக்கி படம் எடுப்பதும் பா.ரஞ்சித் பிழைப்புதானே! pic.twitter.com/BO4viX7MZM

— தமிழன் சத்யா 2.0 (@tamilansathya2) July 22, 2021
மிசா நாயகன் முத்துவேல் கருணாநிதி ஸ்டாலின் எனும் நான் @mkstalin 🖤❤️ pic.twitter.com/2rsP5UoHAe

— கார்த்திக் சுப்புராஜ் (@KarthikSubbur11) July 22, 2021
#Sarpatta
DMK SCENES pic.twitter.com/QHCTXbeFl5

— Imcool Rafi (@imcoolrafi) July 22, 2021
[wp_ad_camp_1]
இசை படத்திற்க்கு பெரிய பலம்..

அட்டகத்தி முதல் கர்ணன் வரை திமுக கட்சியை சூசகமாக இவர்கள் கலாய்த்தனர்.அது எதிர்ப்பாக மாறியதால் சார்ப்பட்டா படத்தில் திமுக குறியீடுகளை நிறைய வைத்துள்ளனர்.குறிப்பாக ஸ்டாலின் மிசா ல கைதானார் னு வசனம் வச்சி திமுக தலைமையை குளிர வைத்துள்ளனர்.

— Jayam.SK.Gopi (JSK.Gopi) (@JSKGopi) July 22, 2021
திமுக ,
உதயசூரியன் சின்னம் ,
மிசா ,
கழக உடன்பிறப்பு ,
யாருக்கும் பயப்பட மாட்டேன் ,
மிசால கலைஞர் மகன் ஸ்டாலின் கைது…….

ரஞ்சித்ணா இப்டி பண்ணிட்டாரே … pic.twitter.com/EEw7XGYSKS

— Rajesh Dravidan (@rajeshdravidan) July 22, 2021
தந்தை பெரியார், முத்தமிழறிஞர் கலைஞர்🔥🔥🔥🔥

— Surya Born To Win (@Surya_BornToWin) July 22, 2021
What's so cool about this? The political references are nowhere related with the story

— Shravan K Kris (@shravan_kris) July 21, 2021
sarpatta doesn't look like a forced OTT release
Because openly mentioning about theemooka needs balls,and ranjith has it.

1 hours of the film's more,byee

— Arjun / Hokage and ksaddybruh stan account (@Vasoolrajalmao) July 22, 2021