Director Shankar's First Reaction After Watching "RRR" !! Check Replies
By Dhiwaharan
Director Shankar who is known for making films in grandeur manner, tweeted right after watching the recently released "RRR" of SS Rajamouli. The "Indian" maker lauded the entire film crew for pulling such a project which gave him an unparalleled experience with the stellar performances of Junior NTR, Ram Charan and others.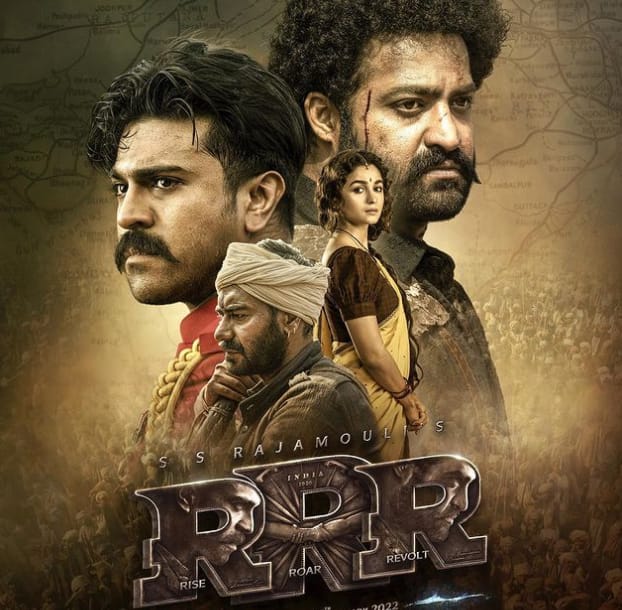 The most awaited "RRR" released in theatres on 25th of March across the world. With Junior NTR and Ram Charan playing the lead roles, Alia Bhatt, Samuthrakani and others led the supporting cast. The film released in different languages including Tamil and Hindi. Promotional speeches of the makers and teaser, trailer and songs raised the anticipation for the film of the "Bahubali" maker.
Plot of the film revolves around two lead actors who have different goals in their life. Set in 1920, the period film showed how India was doing prior Independence.While Ram   (played by Ram Charan) was aiming to take control over the weapon department of British Empire, Bheem will be planning to rescue a child who got kidnapped by the rulers of British government. The film relies on the friendship of the duo and on whether they achieved their respective goals.
The film received huge reception from the audience with many lauding the technical aspects of it. Director Shankar who is considered as a rival of Rajamouli as far as South Indian cinema is concerned, came up with a tweet expressing his emotions after watching the film.
Appreciating the performances of the lead stars, Shankar said that Rajamouli's imagination stays undefeated ans termed him as "Maharaja" mouli.  Ravishing,Riveting,Robust.A Roar that'll echo throughout times.Thanks to the whole team for an unparalleled experience @AlwaysRamCharan-Raging Performance & Screen presence.@tarak9999 's Radiant Bheem captivates your heart.Ur imagination stays undefeated, hats off "MahaRaja"mouli" read Shankar's tweet.
Check out his tweet below :
Ravishing,Riveting,Robust.A Roar that'll echo throughout times.Thanks to the whole team for an unparalleled experience.@AlwaysRamCharan-Raging Performance & Screen presence.@tarak9999 's Radiant Bheem captivates your heart.Ur imagination stays undefeated,hats off "MahaRaja"mouli.

— Shankar Shanmugham (@shankarshanmugh) March 25, 2022
Check out some of the too reactions his tweet received :
Tamil ku vanthu padam edukura valiya paaru shankar uh ….
Suriya ,vijay or vijay,ajith or suriya,ajith vachu neum oru multistarer pannu … Illati moonu pera vachu oru padam panra 🥴🥴

— surya_anna_brothers™ (@surya__brothers) March 25, 2022
Kollywood needs this combo right now! We hope you will join hands for one more Pan Indian movie soon, sir!

SIVAJI – ROBOT – 2.0 💥#Thalaivar169 pic.twitter.com/558yxbv3FF

— Rajinikanth Fans (@RajiniFC) March 25, 2022
Only #Indian2 can take Tamil cinema back again to the national level!

We're Waiting for Senapathi ❤️
Eagerly 🔥🔥🔥
Please resume shooting ASAP sir! #KamalHaasan #KamalHaasan𓃵 pic.twitter.com/u0QlNutOQo

— ᴋᴀʀᴜ.ᴠɪᴊᴀʏ ᴋ 👑 (@karu_vijayk) March 25, 2022
ஐயா இத புடிங்க ஐயா நீங்க கழட்டி அடிக்கிறதுக்கு முன்னாடி நாங்களே எடுத்துக் குடுக்கிறோம் 😔😔

Art filmனு ஒரு பன்னி சொன்னதை நம்பி உங்கள் நாங்க கண்டபடி பேசிட்டோம் ஐயா ….😔 pic.twitter.com/NHmHp2I8UR

— Optimus Prime (@Optimus_Mac) March 25, 2022
தலைவரே கொஞ்சம் தமிழ் பக்கம் வாங்க…..நீங்க வந்தா தான் கொஞ்சம் ஆவது உயிர் இருக்கும் தமிழ் சினிமாக்கு…..இல்லனா இந்த ஜோக்கருங்க முடிச்சுருவானுங்க

— சிவசங்கரன் நா (@animan_anim) March 25, 2022
Shankar is Pan India director for 21 yrs
1994- kadhalan
2015- I
now its next generation for SSR from 2015 where he is #1 Pan India dir. 7 yrs and going on…
Shankar will be back soon because of his originality, creativity with reality. #rrrmovie #rrrtakeover #ssrajamouli

— RV (@rv_ing_tw) March 25, 2022
❤️ It is time…. pic.twitter.com/HMs65LprwH

— rajasekaran 34.92 (@raJ399_raja) March 25, 2022