Director Pa. Ranjith's Speech About Raja Raja Chozhan Is Trending Ahead PS 1 Release !!
Director
Pa. Ranjith
Ponniyin Selvan
CM / Updated: 2022-09-26
20:36 IST
By Dhiwaharan
Not many days ago, Vikram who has acted as Aditha Karikalan in the upcoming magnum opus "Ponniyin Selvan" spoke about the achievements made by King Raja Raja Chozhan as a part of the film's promotion. The speech went insanely viral with many praising Vikram for reminding about how we should feel proud about ourselves. Now, a video of director Pa. Ranjith who slammed the same king in the past got resurfaced and is doing numbers. Interestingly, both of them are going to collaborate for a new project together in near future.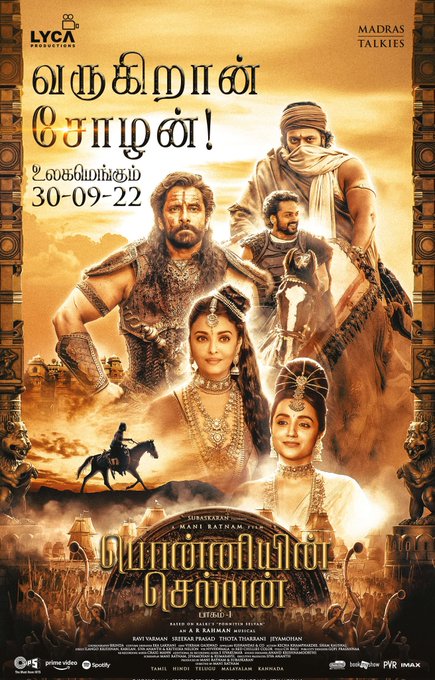 Pointing out the Leaning tower of Pisa, Vikram said "Someone said something very nicely, He said "We are actually appreciating a building that doesn't stand". It's actually falling over and we are getting excited and taking pictures of it. But we have temples today that stand and they didn't use plaster" said Vikram during his speech.
"You know this particular stone, they had to use a ramp which was six kilometres long, which was pulled by bulls, elephants and people. Six kilometres long to get it up there, without any machinery, without any cranes, without anything" the actor further said. "Without using plaster, the building withstood six earthquakes. You know what happens when an earthquake comes. Without plaster" he added.
"What they have done is, they have an outer wall. Inside that, a corridor of 6 feet and then another structure which goes all the way to the top which is why it withstood such a long time, which is why it withstood earthquakes. We need to know about these things. This particular king built 5,000 dams in his time and he made a water management ministry in that time" Vikram said.
"He conducted elections for the village leaders. He named cities after women. They used to free hospitals, He used to give people loan, He didn't just throw money at them but helped them live with dignity. This happened in the 9th century. At that time, America hasn't been discovered by Columbus till 500 years later. Think about our culture, Think about how advanced we were. We need to be proud about it. It's nothing to do with north India, South India, East India, West India, we are Indians. We need to feel proud about it. Don't you think we should celebrate the history" said the ace actor and demanded water for making such a speech.
Watch video :
#PonniyinSelvan #ChiyaanVikram 🔥
pic.twitter.com/HWwwPSZqDl

— Prakash Mahadevan (@PrakashMahadev) September 24, 2022
Contradictory to this speech, Director Pa. Ranjith, while delivering a state speech, said Raja Raja Chozhan caused the caste discrimination and is reason for many regressive movements during his regime.
"They would say that it it was golden age. I would say that Raja Raja Cholan's regime was a dark period for us. In total, 8 castes are fighting with each other to own Raja raja Cholan. There is no necessity for him to be my caste. A huge space of land got grabbed from us because of him" the filmmaker could be seen saying.
watch the video below :
history is written by the oppressors I'll never believe what they been feeding us pic.twitter.com/5H3KnfDJkj

— MCKILLUMINATI69 | Dwain Adam Michael 🖕🏾👽🦁🖕🏾 (@MCKILUMINATI69) September 25, 2022
"During his time, caste oppression was dominating our society. He changed 400 women as prostitutes. He introduced "Devadasi" system. For Kolar Gold Field, he sold 26 people. Caste discrimination exists from then, not now" he said.