Director Lokesh Kanagaraj Responded To The "Vikram" Roast Of "Plip Plip" !! WATCH
Kamal Haasan
Lokesh Kanagaraj
Plip plip
Roast
VIkram
CM / Updated: 2022-06-22
00:26 IST
By Dhiwaharan
Director Lokesh Kanagaraj, in one of his recent post release interviews, reacted to the "roast" review of "Plip Plip" youtube channel. The filmmaker said that he never agreed to body shaming comments and personal comments, irrespective of the context and added that he is completely "okay" with roasting his film, not the people who involved in his project. The filmmaker who is basking in the success of the Kamal Haasan starrer, said that he happened to watch their video through his assistant directors.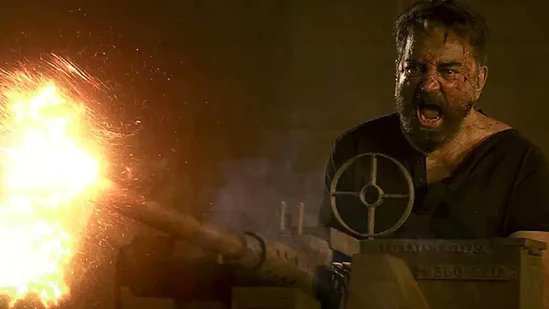 Plip Plip, a popular youtube channel which is known for making fun of films that were made of regressive subject, supporting caste and films that glorifies stereotypes. Sarvs and Gurubai who are reviewing movies for their channel, use abusive language while making their videos. The duo enjoying a separate fan base for their youtube channel "Plip Plip" that contains 9 lakh plus subscribers, recently caught in controversy after roasting Superstar Rajinikanth's "Annatthe".
Now, the duo landed in soup one more time after uploading a video roasting the recently released blockbuster film "Vikram" in their youtube channel. In the 14 minute long video, the youtubers made fun of the film by decoding the scenes such as Gayathri getting murdered, Vijay Sethupathi's stunts after consuming drug, Kamal Haasan's dialogue modulation and other aspects of the film. They also made fun of actor Jaffer's height and compared him with actor Suriya based on their heights.
Watch their video below :
Many of the followers of Plip Plip expressed their displeasure over the roast video as they find no relevance between the film and the roast of the youtubers. They became a subject to severe online criticism as a result of which movie reviewer Prashanth asked the director himself about their review.
"Assistant Directors brought me that video. First of all, there's no compulsion on a movie which impressed majority amount of audience to be a movie liked by everyone. Few eople might not like that. As far as Vikram in concerned, out of 100, 95 % of people liked my movie and I received 5 % of negative comments" Lokesh Kanagaraj said in the interview. "That is fine and fair enough. They are spending their money and they can dislike it. I see both the reviews as same" he added.
View this post on Instagram
"My ADs got worried and showed the video" Lokesh further said. "I saw many Roast videos that were made in foreign countries. Even I would laugh while the films of others gets roasted and it is natural for me to get upset while watching the roast video of my movie" the filmmaker said.
"Whatever it may be, Jaffer is a hero in his house. You can make fun of the film. Jaffer got committed into the film by believing in me. I have to voice out for him. Jaffer can't be blamed for getting trolled by them. Trolling his character in the film is different. I don't know what is the necessity to insult someone like that" Lokesh Kanagaraj said and went on to add that he is a kind of person who regrets the body shaming jokes of his own film.
"Also, time won't be the same to everyone at every time. I think it (personally trolling the actors in the name of roast) could be avoided. Troll my films as you would always do, troll my next film even by releasing two parts of roast but don't troll the actors and body shame them, I don't have a single percent of compliance in it. I strongly believe that we reap what we sow" said Lokesh kanagaraj through the interview.
Watch the video below :
Source : Tamil Cinema Review