Actor Vijay made his twitter account active after almost 8 months to make announcement about his upcoming movie's title and poster. Two massive posters released within 6 hours gap. The actor, who turns 45 today, posted the tweet showing him in four looks from his film Thalapathy 63, which has now been named Bigil.
[wp_ad_camp_1]
Today on his birthday many celebrities from all over the Kollywood industry flooded the Twitter with their wishes to the actor. One of the biggest stars in Kollywood, actor Joseph Vijay, has enjoyed a loyal fan following for almost his entire career.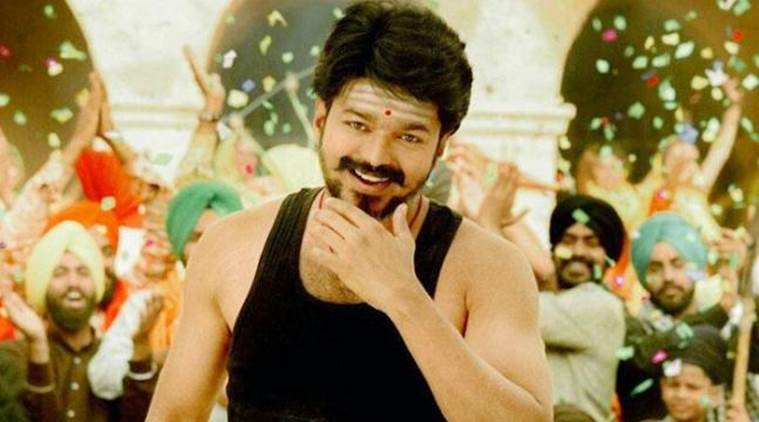 From Sivakarthikeyan to cricketer Ravichandran Ashwin many of the celebrities poured their wishes to the actor. But above all Director Actor Parthiban, who is known for his uniqueness, wished in his own way by posting the screenshot of his Whatsapp chat with the actor.
Going by the screenshot posted by Parthiban, it is seen the director sending 59 seconds long audio wishing the actor. To it Vijay politely replied as "Thank You for ur kind words sir"
In his tweet he wrote "49 நிமிடங்களில்… பிகில்' போல் வாழ்த்துக்கு நன்றி
என் Whatsapp-ல் விஜயமானது! பல்லாயிரம் கோடி ரசிகர்களின் பிகில்கள் அலைகளாய் எழும்பினாலும்,அமைதியான கடல் போல் ஆரவாரம் இல்லாத Mr விஜய் வணிகத்தின் உச்சத்தை என்றும் தொடுவார்+தொடர்வார்!"
Check out the screenshot he posted along with the tweet :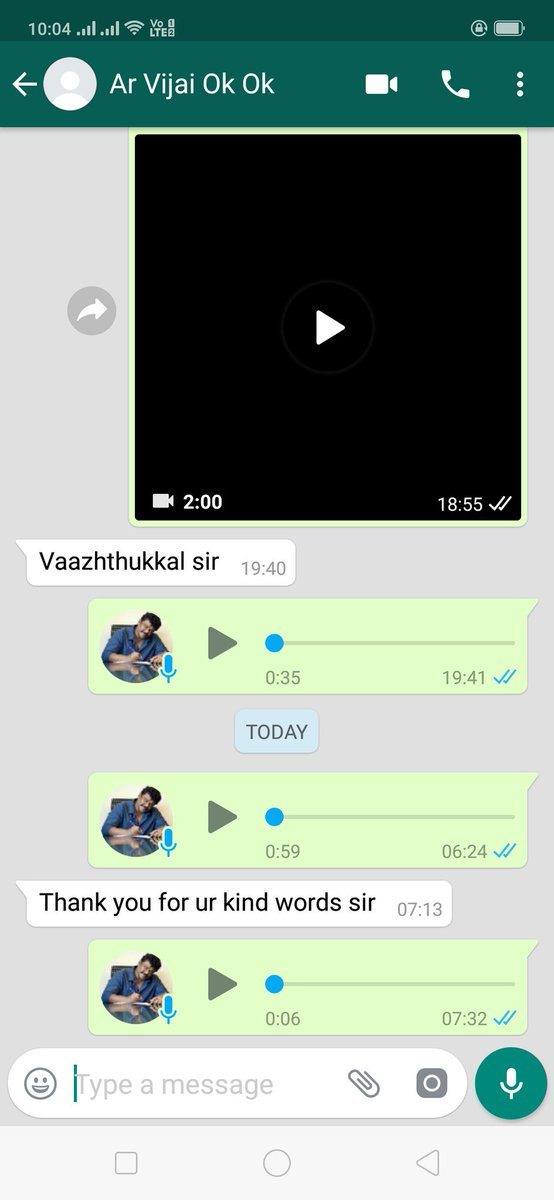 [wp_ad_camp_1]
Check out the tweet of Parthiban here :
49 நிமிடங்களில்…
பிகில்' போல் வாழ்த்துக்கு நன்றி
என் Whatsapp-ல் விஜயமானது!
பல்லாயிரம் கோடி ரசிகர்களின் பிகில்கள் அலைகளாய் எழும்பினாலும்,அமைதியான கடல் போல் ஆரவாரம் இல்லாத
Mr விஜய் வணிகத்தின் உச்சத்தை
என்றும் தொடுவார்+தொடர்வார்! pic.twitter.com/l1twd6eEpq

— R.Parthiban (@rparthiepan) June 22, 2019
As soon as seeing the post, fans of Vijay rushed into the comment section asking the phone number of their favourite actor.
Check out their reactions here :
Naan namba maatan number kaatunga correct'aah nu check pannittu namburan

— immanuel பிரபு (@iamprabhuuu) June 22, 2019
Super sir audio kedaikkuma sir…. 8526494860

— yuvansaba (@sabayuvan) June 22, 2019
Ar vijay ok ok ….apdina yenna sir

— hariprasath (@haripra71529894) June 22, 2019
Vijay number கெடைக்குமா Sir😍

— 🌻கலெக்டர் கனகாம்பரி🌻 (@ranjanikovai) June 22, 2019
தங்க தளபதியின் அலைபேசி எண் கிடைக்குமா😁😁

— BIGIL Sajin (@iam_sajin) June 22, 2019
Sir Vijay Anna Mobile Number msg send panuga sir please

— Sri Venkates (@Venkates__) June 22, 2019
Sir antha phone number konjam 😊😜

— Thalapathy (@CskThalapathy) June 22, 2019
Vijay Sir Number Kudutha Apdiye Jollyah nangalum Pesalamla??.?.😉😉😉😂 pic.twitter.com/sMraGz7rrp

— Vimalbreeze 220 (@vimapbreeze) June 22, 2019
Bigil being directed by Atlee, the movie went on floors in January, majorly shot in a specially-erected football stadium set at the EVP Studios in Chennai. Others who have been brought on board for this film apart from Thalapathy Vijay include Nayanthara as the lead actress, Jackie Shroff as the antagonist. Kathir, Vivek, Daniel Balaji, Anandraj, Indhuja Ravichandran, Varsha Bollamma to name a few.
[wp_ad_camp_1]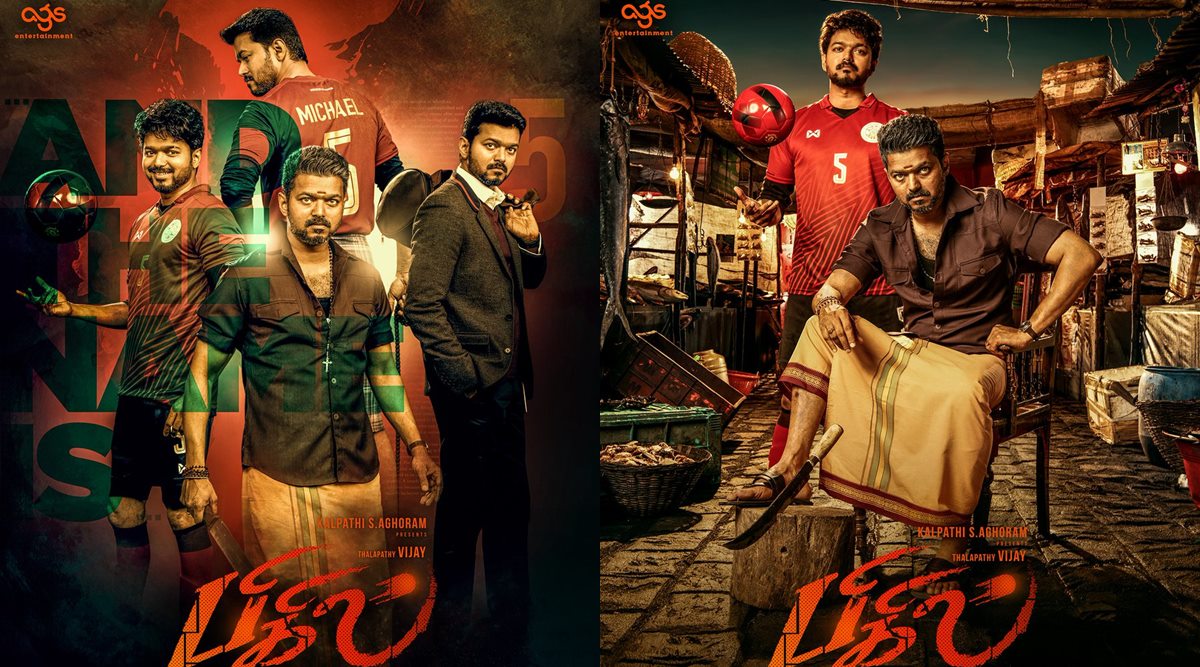 Parthiban who recently released the trailer of his upcoming experimental film "Oththa seruppu". The film has already distinguished itself from other films due to its unique theme. The entire film revolves around just one character, and it is set in one location. Going by the trailer, Parthiban's character has seemingly trapped himself inside a deserted police station.
What do you think on this wishes of the actor ? Comment your views below !!