Dinesh Karthik's Savage Reply On Seeing Australian Team !!
australia
Dinesh Karthik
India
RCB
CM / Updated: 2022-09-14
22:42 IST
By Dhiwaharan
Dinesh Karthik's savage reply to the team selection of defending champions Australia is trending in the micro blogging social media site with hilarious reactions from fan and his followers. On seeing a media portal sharing the picture of Australian team's new jersey, Karthik said that the team management should choose players from other franchises too as the picture had Maxwell, Hazlewood and Starc.
View this post on Instagram
On Monday noon, Board of control for cricket in India announced the 15 members squad for the upcoming world cup squad of team India. Shreyas Iyer, Mohammed Shami, Ravi Bishnoi and Shreyas Iyer were included in the team as standby players. The squad included Rohit Sharma as captain, KL Rahul as vice captain, Rishabh Pant and Dinesh Karthik as wicket keepers. Virat Kohli, Suryakumar yadav, Deepak Hooda, Hardik Pandya, Ravichandran Ashwin, Yuzvendra Chahal, Axar Patel, Japirit Bumrah, Buvaneshwar Kumar, Harshal Patel, Arshdeep Singh are the main players who got included in the song.
Dinesh Karthik's inclusion in the squad came in as a surprise to fans, media and even cricket experts. The 37 year old was performing well in the IPL matches for Royal Challengers Bangalore and also played some significant knocks for the country in the opportunities he got. While representing RCB, DK said that his dream is to take place in the national team for the T 20 world cup and he made it come true through his sheer hard work.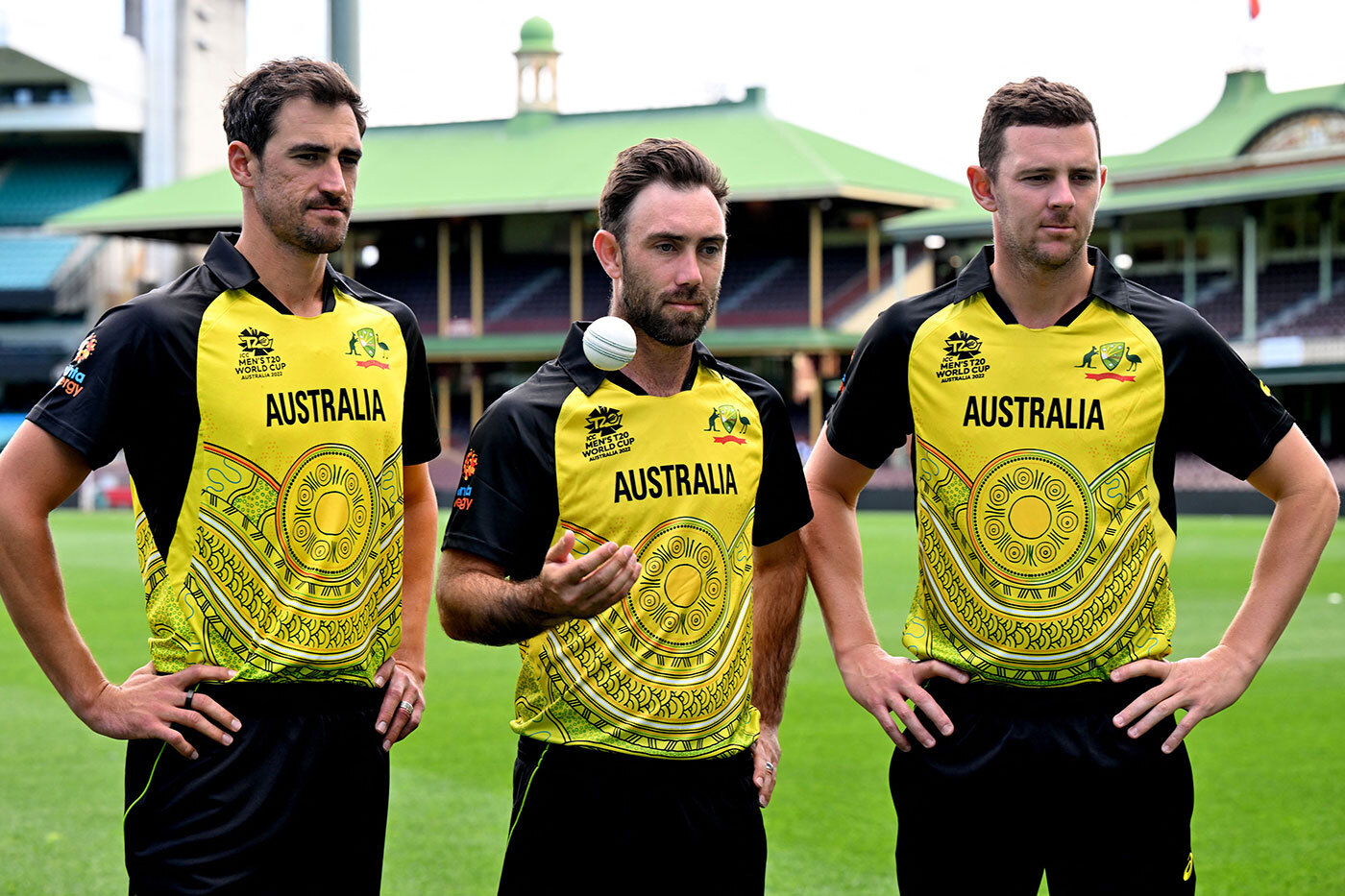 "Dreams do come true 💙" the cricketer wrote in his tweet after being selected for the Indian team in the upcoming ICC tournament. The cricketer also thanked RCB franchise and the fans for their support.
Check out his tweets below :
Dreams do come true 💙

— DK (@DineshKarthik) September 12, 2022
Thanks @RCBTweets for bein an integral part of the journey and helping me achieve my dream

Most importantly to all the RCB fans who chant RCB,RCB even when am in my blues representing team INDIA , I LOVE YOU GUYS.

THANKS @malolanr @CoachHesson SANJAY BANGAR @basu2013 S SRIRAM https://t.co/eAmSK08SeA

— DK (@DineshKarthik) September 14, 2022
While the cricketer was busy cherishing his selection into the team, he came across a post in which the players of Australian team were seen revealing their new jersey for the upcoming huge tournament. Glenn Maxwell, Josh Hazlewood and Mitchell Starc were the players who were donning the jersey to pose for the picture.
Check out the post below :
This trio 🤩
This kit 🔥 pic.twitter.com/NMiMBiIWfS

— ESPNcricinfo (@ESPNcricinfo) September 14, 2022
On seeing his RCB teammates representing the mighty Australia, DK cracked an instant joke saying that the management of Aussie should be choosing players from other franchises too and tagged the official twitter handle of Bangalore team. "They need to choose players from other franchises too 😉 , not just @RCBTweets 🤔 #justkidding" read his tweet.
Check out his tweet below :
They need to choose players from other franchises too 😉 , not just @RCBTweets 🤔#justkidding https://t.co/hUl7W8FqMA

— DK (@DineshKarthik) September 14, 2022
Check out some of the reaction the cricketer's tweet received :
Bhaisahab never fails to impress us https://t.co/iUG5Zpzxm8

— Anup Thakur (@Mr_Thakur69) September 14, 2022
That's why dk >>> ms bcoz of his love for own franchise .

— CROX (@crox18vk) September 14, 2022
They should atleast pick "Australians". They are going the england way by picking Tim david.

— Psr (@IamPSReddy) September 14, 2022
Hint from DK is Aus can't win 🏆this time 😉

— #Valimai 👑 #AK61𓃵 (@thala_diehard) September 14, 2022