Surya made his directorial debut with Vaali in 1999 whose success catapulted him to stardom. His other notable films include Kushi, New, Anbe Aaruyire and Isai. He made his acting debut with New and went on to act in films like Kalvanin Kadhali, Thirumagan, Vyabari and has also worked as Antagonist in Spyder and Mersal.
[wp_ad_camp_1]
Now the director/actor's fantasy movie Monster has been released in theatres. Suryah is a good-hearted engineer in Monster, who doesn't even like to hurt a fly. But a rat ends up tormenting him and spoils his love life. SJ Suryah's two films Irava Kaalam and Nenjam Marappathillai have been delayed by a very long time now, and the actor hopes the issues will get sorted once Monster hits the screens.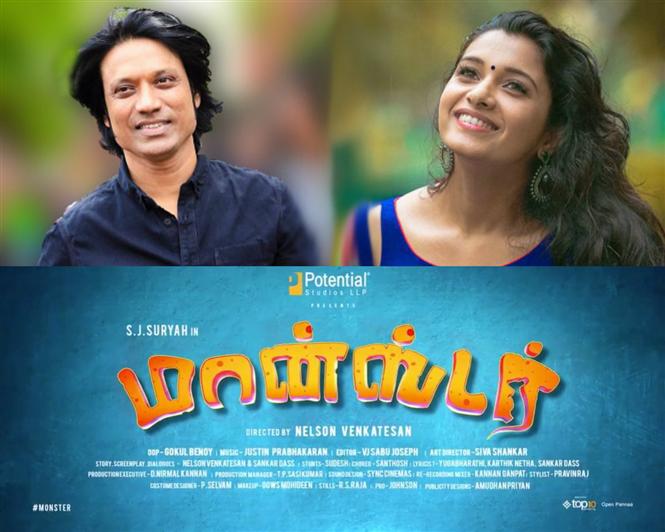 Meanwhile rumours about the actor started to surface in some online websites about SJ Surya's statement regarding the success of Monster. The rumour said that the actor himself announced that he became a superstar after the release of Monster.
'மான்ஸ்டர்' படத்தின் மூலம் சூப்பர் ஸ்டார் ஆகிவிட்டேன்@iam_SJSuryah @prabhu_sr @nelsonvenkat @Potential_st @johnsoncinepro pic.twitter.com/qHG8sSWYrb

— M.S.Ibrahim Rawther (@ibrahim_Ajay) May 20, 2019
[wp_ad_camp_1]
On seeing this news, the director who is pretty much active in Twitter immediately responded by denying the statement. In his tweet Surya wrote "Na apdi sollave illa …. monster Vetri ku nandri mattum dhana sonnen …. yaruppa kizhappividuradhu ???" (I never said anything like that, I only thanked everyone for the success of Monster, who is creating such rumours ??")
Check out his tweet here :
Na apdi sollave illa …. monster Vetri ku nandri mattum dhana sonnen …. yaruppa kizhappividuradhu ??? https://t.co/xaDAwxms6x

— S J Suryah (@iam_SJSuryah) May 20, 2019
S. J. Surya is an Indian film director, screenwriter, actor, music composer and producer who has worked in the Tamil, Telugu and Hindi film industries. He sought to become an actor but ended up directing, assisting Vasanth and Sabapathy.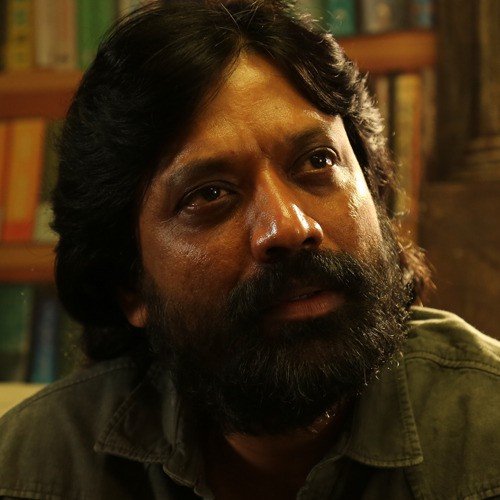 In 2016, Surya acted in the drama film, Iraivi. His performance as an alcoholic and abusive director fetched highly positive reviews from both critics and audiences, for which he was nominated for national award. In March 2017, Surya signed a new project titled Iravaakaalam which is directed by Maya fame Ashwin Saravanan to star along with Sshivada and Wamiqa Gabbi.
Check out some of the reactions for his reply tweet :
idhukune 11 per koda kulu voda sutheetu irukaanga😁😁😅

— Jay vj🕶 (@jr_jayaraam) May 20, 2019
அந்த நாலு பேரு அவிங்கதான் sir 😜

— சாந்த சொரூபி செல்வி 😌 (@itz_selvi02) May 20, 2019
Adhuva bro . Idhukune Special Squad iruku . Yaralam Nala Position la irukangalo . Avangalalam edhayavadhu kelapi vitu gali pandra group .

— VICKY‌*🤱KANSALA*🇲‌🇮‌ (@vickyVJkansala) May 20, 2019
[wp_ad_camp_1]
Sir
Adhellaam munnerumbodhu iluthu vida irupaanga
Kandukaadhenga sir

For ur pure heart, u wil go heights

— SarkarArasu (@mersalrasigan11) May 20, 2019
இவனுகெல்லாம் எங்க இருந்து வராணுங்க் இப்படி கொளுத்தி போடுறதுக்குனே pic.twitter.com/IBOLNOZNjk

— Taana Memes™ 🇮🇳 (@Taanamemes) May 20, 2019