Articles
Did Actress Lekha Washington Accused Simbu In #MeToo !! Check Her Post & Reactions !!
South Indian Film Women's Association, a small group formed by women in cinema this May, during a press conference in Chennai on Saturday expressed their distrust in the film industry because of the inaction against those who are alleged to have committed sexual harassment. This has led them, the Association members said, to form internal grievance redressal cells in the industry.
[wp_ad_camp_1]
"This will provide a platform for women to report the sexual harassment without the fear of losing jobs, victim shaming and opportunities," said Lakshmy Ramakrishnan of South Indian Film Women's Association.
As this #MeToo movement is taking place in headlines everyday, now actress Lekha Washington posted a tweet which goes viral on Internet. Her tweet said nothing but a single Tamil word "Kettavan". Many of her followers including Simbu fans assumed that she is accusing the happening actor of Kollywood Simbu.  Kettavan was a 2008 film which starred Simbu aka STR and Lekha Washington in the lead roles but the film had to be shelved due to unknown reasons.  Check out her tweet here :
One word : Kettavan. #metoo

— lekha washington (@washingtonlekha) October 21, 2018
Lekha Washington is an Indian film actress, artist and product designer, who has appeared in Tamil, Hindi, Telugu and kannada language films. She was first recognized for her work as a sculptor in 2002 and then as a theatre actress in Chennai based stage plays. After appearing as a video jockey with SS Music, Lekha's breakthrough film role was as an independent estranged sister in Jayamkondaan (2008), whilst she has gone on to portray roles in the multi-starrer Vedam and the comedy Film Va.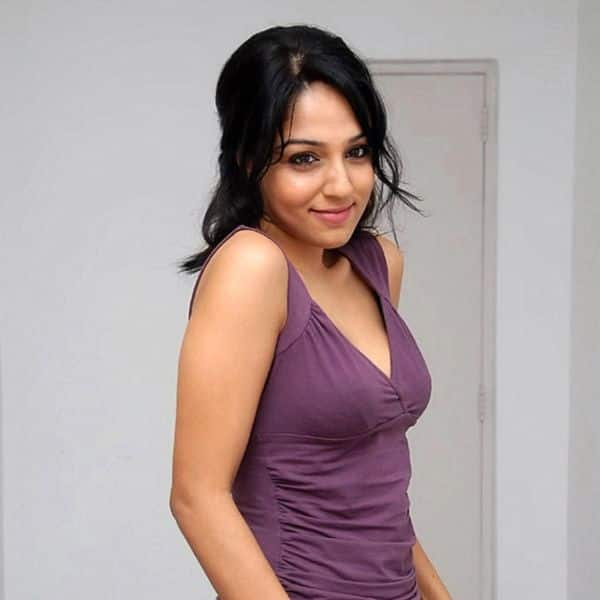 Back in 2008, there were reports that Simbu and Lekha Washington fell out during the making film and both the actors vowed to never work with each other again. But these were mere reports and not an official statement from either of them involved. And now because of her latest tweet, Lekha Washington faces the heat based on the speculative reports from 2008 and naming the film in her post. While many are slamming Lekha Washington, the Vedam actress has also received support from many who have stood up in support of her.
[wp_ad_camp_1]
Check out some of the replies form the fans :
Serupala adipen 😊mooditu kada!

— Jessica💟சிலம்பரசன்🦄 (@Jessica_STRlove) October 21, 2018
This kettavan???? pic.twitter.com/ShMW9rhO2w

— சந (@navin7raj) October 21, 2018
intha list simbu illana thanda aachariyam.. 😎

— Hari Prasad😎 (@harii_prasad) October 21, 2018
this woman is a big failure in her life. now using simbu 's name to get some fame.

if you are for real, comment on what & how on kettavan?????? I challenge you! speak up!!!!! #MeToo

— Balaji Gopal (@gopalbalaji12) October 21, 2018
உன்னோட விருப்பம் இல்லாம அந்த மனுஷன் தொட்ருக்க மட்டாறு..!!! #Simbu #MeToo

— சினிமா ரசிகன் (@iamvijaycm) October 21, 2018
— нeαят вeαт σf ¢нιмвυ (@Dondavish) October 21, 2018
[wp_ad_camp_1]
One word : advertisement @Ennaipol_Oruvan

— Ramesh (@RameshJ7) October 21, 2018
எங்க ஆள் சூட்டிங்கே வர மாட்டான் அவன் எப்படி கைய புடிச்சி இழுத்துருப்பான்

— கண்ணன் (@kannansvks) October 21, 2018
— Chandler Bing (@SarcasmChamp) October 21, 2018
Unniyum enga thala vittu vaikalaya pic.twitter.com/pDWRRYBOsJ

— JOSEPH MADHUREY VEL (@MurugaVsga) October 21, 2018
தம்பி கெட்டவன் விரல் வித்தை நடிகர் தான் னு நினைக்கிறன்

— காரைக்கால் செந்தில் (@senthilrsk85) October 21, 2018
வந்துட்டியா குருநாதா pic.twitter.com/EUHfJWXm5r

— குமணன் (@oruMLAda) October 22, 2018
Sorry to hear lekha the whole of Tamil Nadu knows Simbu has ladies weakness

— sashidharan (@sashidharann) October 21, 2018
யங் சூப்பர் ஸ்டார் லீலைகள் 😂😂😂

— Rajesh Padikkathavan (@RajeshDfan) October 21, 2018
What do you think on her accusation ?? Let us know !!