Dhoni's Unique Way Of Punishing Players Who Came Late For Practice !! REVEALED !!
CM / Updated: 2019-05-16
12:29 IST
By Dhiwaharan
MS Dhoni loves outsmarting the opposition with his quick thinking, innovative field settings and clever bowling changes. But he also knows how to keep errant teammates in line without having to raise his voice in anger. India's former mental conditioning coach Paddy Upton revealed how MS Dhoni ensured his colleagues were never late for training or for team meetings.
Former India mental conditional coach Paddy Upton, in his recent book Barefoot, has made a few interesting revelations about the Indian dressing room. After speaking about Gautam Gambhir and the whole concept of mental toughness, Upton has now spoken about MS Dhoni, who in his own unique way instilled a sense of punctuality in the Indian players.
[wp_ad_camp_1]
"When I joined the team Anil Kumble was the captain of the Test team and MS Dhoni was the captain of the ODI team. We had a very self-governing process. So we said to the team 'is it important to be on time for the practice and team meetings?' Everyone said yes it is. So we asked them if anyone is not on time is there anything one should give up? We discussed it amongst ourselves and the players, and eventually, it was left to the captain to decide," said Upton.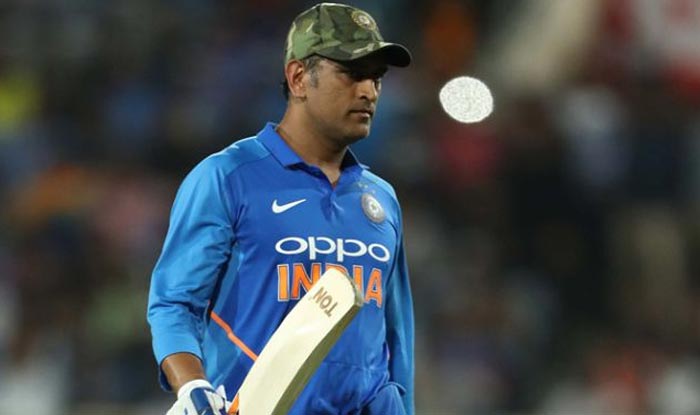 Anil Kumble suggested a fine of Rs 10,000 for latecomers, and Dhoni, in his own quirky way, added a different twist to the punishment. The former captain said that if a player was late, along with him, the rest of the side would also have to pay Rs 10,000.
[wp_ad_camp_1]
"In the test team, Anil Kumble said that the consequence would be a ten thousand rupees (10,000) fine which the person who was late would have to pay. And then we had the same conversation with the one day team and there also MS (Dhoni) said that 'yes there should be a consequence. So if somebody is late, everybody will pay a ten thousand rupees fine!' Nobody was ever late from the one day team again," the South African recalled.
As time went flying, Anil Kumble retired from Test cricket in 2008 and MS Dhoni took over as India cricket team captain in all three formats. Dhoni, who had already led India to T20 World Cup glory in 2007, would go on to win the 2011 World Cup and the 2013 Champions Trophy. Under MS Dhoni, India also became the No.1 Test team in the world.
[wp_ad_camp_1]
MS Dhoni is extremely disciplined and younger players in both the Indian and Chennai Super Kings teams admire his work ethics. MS Dhoni is the only Indian captain to win all the prominent ICC trophies. He also led Chennai Super Kings team to the play offs in every time they played. Dhoni retired from Test match and stepped down as captain in ODI to give Kohli the enough time to lead the team in upcoming World Cup tournament.
What do you think on this unique punishment of the cricketer ?? Comment your views below !!