Dhoni's Reason For Not Bringing Bravo In The Last Over Didn't Convince Fans !!
By Dhiwaharan
Team CSK registered their 6th loss in the ongoing IPL tournament and their path to enter playoffs looks blurrier now. They lost their second league against Delhi in the tournament after dropping four catches of Shikhar Dhawan who went on to score his first ever IPL century. When the team came back in the 19th over with Sam Curran's economic bowling, it lost in the final over which was bowled by Ravinder Jadeja.
[wp_ad_camp_1]
When the experts and fans of team CSK were expecting Dwayne Bravo to bowl the last over in which Delhi needed 17 runs to win, surprisingly, Dhoni gave ball to Jadeja. He who conceded a single in the first ball, bowled a wide in his next. After that, Jadeja went for three sixes which made the yellow team to register their 6th loss.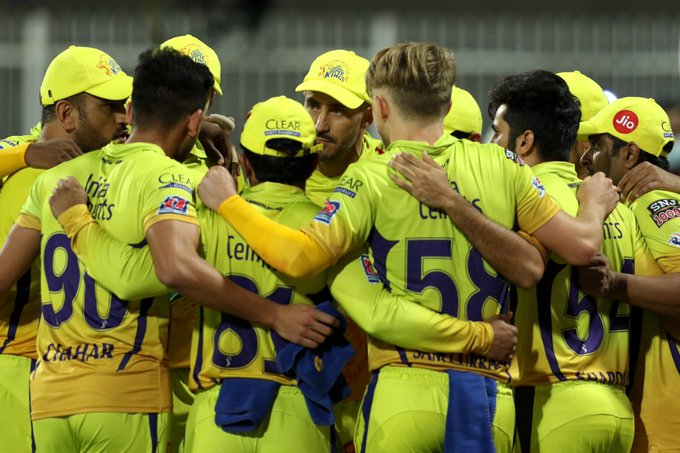 In the post match presentation, when Dhoni was asked why he gave ball to Jadeja instead of Bravo, the former Indian captain said that Bravo ot injured and couldn't come back to the field. "Bravo was not fit, he went out and was really not able to come back. That was the reason we had to bowl Jadeja. The option was between Karan and Jadeja so I went ahead with Jadeja. Maybe not enough." he said in the post match interview.
"Shikhar's wicket was important, we did drop him quite a few times. He's somebody if he is batting, he'll keep ticking the scoreboard. He'll keep taking his chances. If he's there on the crease, he'll always maintain a good strike rate. I felt his wicket was crucial. Also there was difference between the first innings and the second innings. The wicket behaved slightly better in the second innings, it came on slightly better which made it slightly easy for the batsmen. But overall, we can't really take the credit away from Shikhar, he batted really well and was supported really well by the other batters." he added.
Watch the video below :
Source : IPL
[wp_ad_camp_1]
However, fans not convinced with the reasons addressed by Dhoni regarding the loss. They started criticizing the team and are posting tweets stating the probabilities that could have been tried. Most of the fans are highly disappointed with the drop catches and with the decision of playing with Jadhav again.
They raised a genuine question asking why they couldn't bring Jagadeesan into the team as he performed well in the last match he played.
Check out some of the reactions below :
K. Jadhav was replaced by Jagadeesan and he played very well..
Next match Jagadeesan was replaced by P.Chawla (everyone came up with many theory to defend MSD decision)
Today K. Jadhav replaces P.Chawla..
I don't understand..
Can someone please..

— Naganathan (@Nn84Naganatha) October 17, 2020
CSK should drop Jadhav, but they are dropping Dhawan. #CSKvsDC

— Sagar (@sagarcasm) October 17, 2020
Kedar jadhav throughout the match today. #CSKvDC #DCvCSK pic.twitter.com/0mbLqE4wfc

— Sofiya ansari✨ (@Sofiyaa_an) October 17, 2020
Dear #CSK – Your next match is on Monday.. Tomorrow is Sunday.. After returning from #Sharjah tonite to #Dubai – Do catch practice all day tomorrow.. Thank you!#IPL2020

— Ramesh Bala (@rameshlaus) October 17, 2020
1) CSK's fielding with Raina #CSKvDC
2) CSK's fielding without Raina pic.twitter.com/XUzIVKUdz0

— 々Er.TANGENT々🇮🇳 (@pra_tea_k) October 17, 2020
Dhawan Hit wicket aana dhan undu. Naanga catch pudikka maattom 😬

— Sathish (@actorsathish) October 17, 2020
Whoever said "If it aint broken, don't fix it" never watched this IPL season. #ugh.

— Kasturi Shankar (@KasthuriShankar) October 17, 2020
[wp_ad_camp_1]
Chennai gave Dhawan enough chances and he made them pay big time. Nobody to blame but their catching. They did have a good score on the board but if you field like that, you don't create enough pressure and a loss is well deserved

— Nikhil 🏏 (@CricCrazyNIKS) October 17, 2020
Whenever jadhav plays, we lose. why jadhav instead of jegadeesan who did well in his last match? Until u refuse chance to TN youngsters and giving chance to wastage jadhav, our CSK will lose..Our TN players are rocking in other teams, but in CSK they r not given chances 🤦🤦🤦 pic.twitter.com/SWy8tQwtnP

— Muruga Guna (@muruga_guna) October 17, 2020
2020 Csk team infront of fans – after not selecting an efficient team and doing poor fielding in crucial matches. pic.twitter.com/YWrgH0hT0M

— I.Praveen (@praveen7595) October 17, 2020
அடேய் ஜெயிக்க வேண்டிய மேட்ச் தோத்துட்டோம் அதகூட விட்டுறோம் ஆனா போன மேட்சுல இல்லாத ஜாதவ்வ எடுத்து என்னத்த யூஸ்பண்ணி கிழிச்சீங்க.

— $ureshivaa🚩 (@sureshivaa) October 17, 2020
Comment your views on this loss of CSK !!