MS Dhoni has given us 'n' amount of special moments and memories to cherish in his cricket career so far. The Indian wicketkeeper and batsman is immensely talented and full of the winning spirit. If his helicopter shot his world popular, he also mesmerises fans with the lightning fast stumps.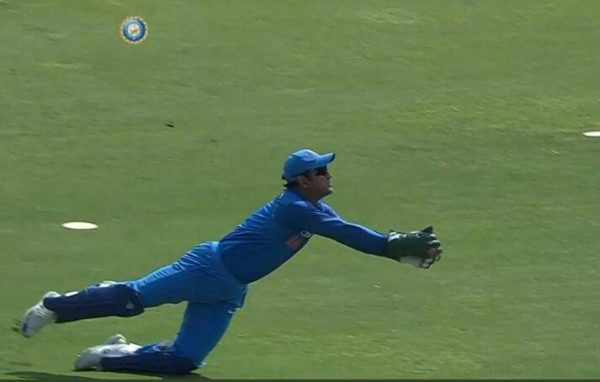 His wicket-keeping skills have a huge fan following and today he impressed all of them again by taking a breathtaking catch.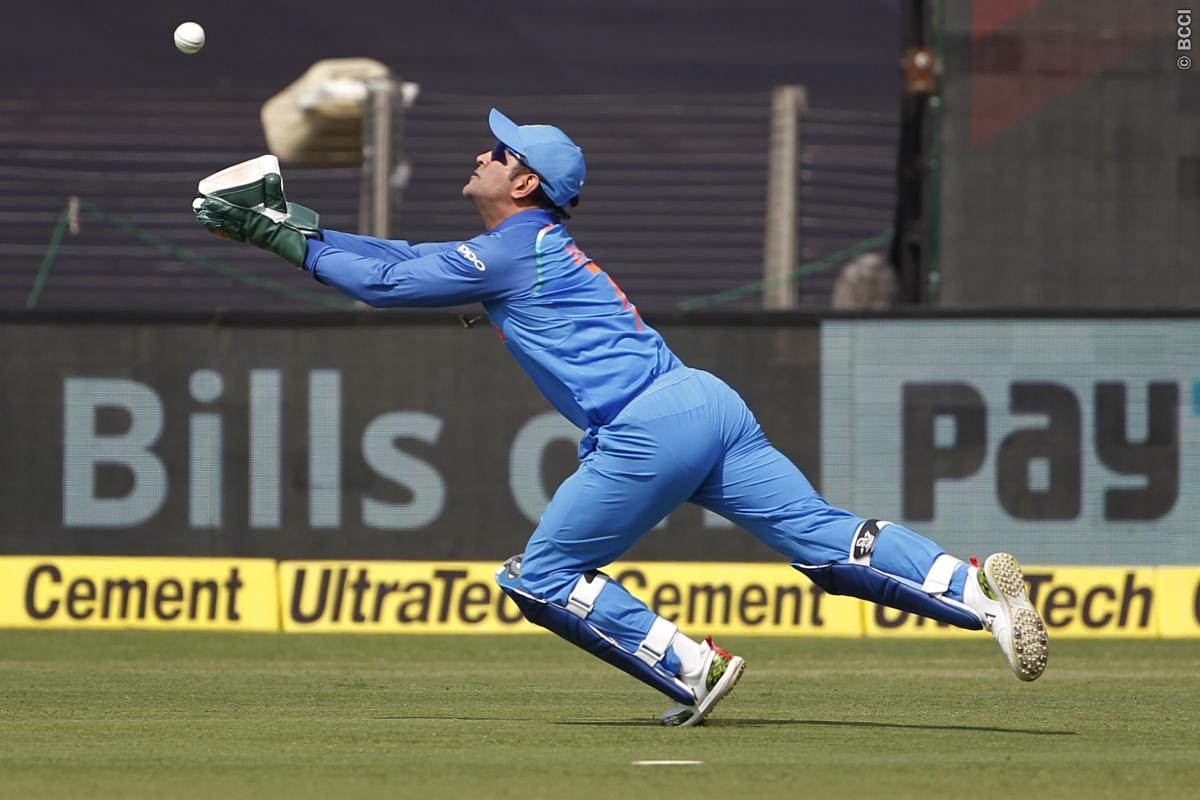 West Indies' batsman Chandrapaul Hemraj pulled out a wrong shot on Jasprit Bumrah's delivery. MS Dhoni wanted to take the catch so he ran some distance and then eventually dived to catch the ball. Watch the video-
Let's talk about MS Dhoni ! #INDvWI pic.twitter.com/cvPx6anEqG

— Vivek 🇮🇳 (@Vivekizm) October 27, 2018
People all over the country have loved the timing, ability and efforts of Dhoni and therefore are showering him with all the praises on Twitter. Have a look at some of the reactions-
That catch by MS Dhoni#INDvWI pic.twitter.com/VmU1EjT2nM

— RVCJ Media (@RVCJ_FB) October 27, 2018
OUT! WHAT. A. CATCH! MS Dhoni with a stunner. Sprints back and dives full stretch as Hemraj mistimes a pull shot. Bumrah gets the wicket and he has Dhoni to thank for that.

What an athlete!#INDvWI, 3rd ODI Live updates: https://t.co/fAMFZYwGV7 pic.twitter.com/OeTZsjWXoh

— The Field (@thefield_in) October 27, 2018
MS Dhoni just took a stunning catch. This man is 37 years old. pic.twitter.com/8BEOg4O6rW

— puneet 🏏 (@puneet44567) October 27, 2018
#IndvWI #INDvWI #INDvsWI Wow wow. What a catch by MS Dhoni. #TeamIndia #BleedBlue pic.twitter.com/Q8NPVIzwnt

— Sir Rohit Sharma (@SirRohitSharm13) October 27, 2018
DHONI! That catch won't save him for next world cup. He need runs. #IndvWI

— Just bring it (@Any_ta1k) October 27, 2018
Really superb Dhoni…..
What a catch by Dhoni.
Really amazing.
Love u Dhoni❤️❤️❤️ pic.twitter.com/vojSKZRgsx

— Tony (@Tony44489752) October 27, 2018
A Catch no one can match 🔥#Dhoni #WeStandByDhoni pic.twitter.com/0AXnKrlIoo

— Rk Mediaworks (@Rajkumarrk99) October 27, 2018
Superb catch by ms dhoni and crashed the selectors pic.twitter.com/M8oRNwIOX8

— Astitwa Singh (@GungunSingh11) October 27, 2018
Ran Nearly 30 Yards To Take The Catch #MSD ❤️❤️ He Never Gives UP 🔥🔥 #MSDhoni #Dhoni 😎😎
Fan Forever pic.twitter.com/411AQnTQQu

— Abiram (@Abiram20548001) October 27, 2018
What A Catch Dhoni
you can drop him but he will not drop you
#WeStandByDhoni #Dhoni pic.twitter.com/fAILzVU6eu

— Deepak Mishra (@deepakmishra04) October 27, 2018
Though India lose the match despite Dhoni's excellent work from behind the stumps and Kohli's century, fans from India supporting their team from the heart and supporting them at their bad times.
Let's wait for the rest of the series to know which team wins the trophy !!