JUST IN : Dhanush's First Message To Aishwarya Rajinikanth After Divorce!!
Written by Dhiwaharan Published on Mar 17, 2022 | 15:58 PM IST | 141
Follow Us
Comments: 0
After separating with Aishwarya Rajinikanth, actor Dhanush came up with a tweet wishing her for her music video. In his tweet, Dhanush mentioned her as his "friend" and the tweet is going insanely viral among the fans of the actor and other users of social media platforms.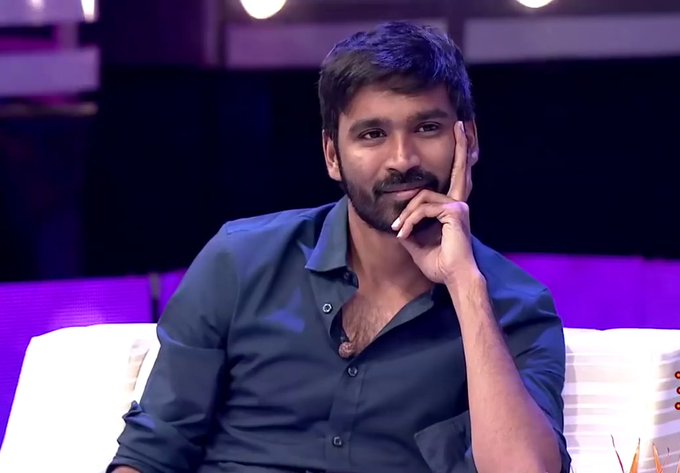 Titled as "Payani", music of the single was composed by Ankit Tiwari and Anirudh had lent voice for the song with Viveka writing the lyrics. Superstar Rajinikanth released the single which was directed by his daughter in his official Twitter handle. "Happy to release #Payani , music single directed by my daughter Aishwarya , who is back to direction after a long gap of 9 years. I Wish you the very best always @ash_r_dhanush .. god bless .. love you " said Rajinikanth in his tweet.
Follower by the superstar actor, a number of other prominent stars released the single in other languages and many celebrities wished Aishwarya Rajinikanth the best for venturing into filmmaking after 9 long years. She made "Vai Raaja Vai" by having Gautam Karthik and Priya Anand in lead roles with Dhanush playing a cameo role.
Now, Dhanush came up with a tweet wishing Aishwarya for the release of "Payani" and surprisingly, the actor referred his former wife as his "friend". "Congrats my friend @ash_r_dhanush on your music video #payani" tweet of the actor read.
Check out his tweet below:
Congrats my friend @ash_r_dhanush on your music video #payani https://t.co/G8HHRKPzfr God bless

— Dhanush (@dhanushkraja) March 17, 2022
The tweet garnered 20k likes in no time with thousands of reactions from the fans. Check out some of the top ones below :
Bro she still uses "dhanush" in her name and you call her friend 😑

— 🅅🄸🄹🄰🅈 🄼🄰🄵🄸🄰ᴮᵉᵃˢᵗ (@VijayMafiaOffl) March 17, 2022
— என் உயிர் உள்ளவரை ரஜினி ரசிகன் (@KABiLANS7) March 17, 2022
ஐஸ்வர்யா தனுஷ் னு தான்டா அவங்க பேரு வச்சிறுக்காங்க நீ என்னனா பிரன்டுனு சொல்லி பிரிக்க பாக்குறா pic.twitter.com/t2ligEsvLe

— ʟᴏᴄᴀʟ ɢᴜʏ ツ (@VaalibanTwitz2_) March 17, 2022
இதுக்கு Tweet போடமையே இருக்கலாம் worst ra @dhanushkraja 👎👎🤦🤦 pic.twitter.com/DhH8fLoBKy

— 👉VickySTR👈 (@VickySTR2995) March 17, 2022
இதுல வந்து கருத்து சொல்ல இங்க எவனுக்கும் உரிமை இல்ல , உங்க குடுபத்துல இருக்க ஓட்டைய அடைங்க டா , அவரோட முடிவு , முடிவே.!@dhanushkraja We will always be yours too.

— 👻பிசாசு🦇 (@yoga_off_) March 17, 2022
Many of the fans of actor Dhanush expressed their emotions after the actor got separated from his wife with whom he has been leading a life for 18 long years. "18 years of togetherness as friends, couple, as parents and well wishers to each other. The journey has been of growth, understanding, adjusting and adapting. Today we stand at a place where our paths separate.. Aishwaryaa and I have decided to part ways as a couple and take time to understand us as individuals for the better" Dhanush said in his post. "Please do Respect our decision and give us the needed privacy to deal with this. Om Namashivaaya! Spread love, D" he added. Aishwarya Rajinikanth came up with a similar post in her official Instagram account.