Dhanush's Director's Statement About "Reservation" Caused Controversy!!
Written by Dhiwaharan Published on Feb 17, 2023 | 01:56 AM IST | 121
Follow Us
Comments: 0
Dhanush's director Venki Atluri's statement about the abolishment of caste based reservation has stirred controversy. The filmmaker who made Dhanush's recently released film "Vaathi", Venki said that reservation should be made based on financial status instead of caste. His statement angered many users of online platforms as the director who made a film that speaks about educational reforms being ignorant about the caste oppressions that took place in the society.
also read : "Don't Mention My Caste" – Trending Heroine's Bold Statement
"Vaathi" starring Dhanush-Samyuktha got released on 17th of February with much expectations among fans. The film talks about reforms in the education system to ensure good education is accessible to everyone. During one of the promotional interviews of "Vaathi", Venky made the controversial statement to journalist Prema.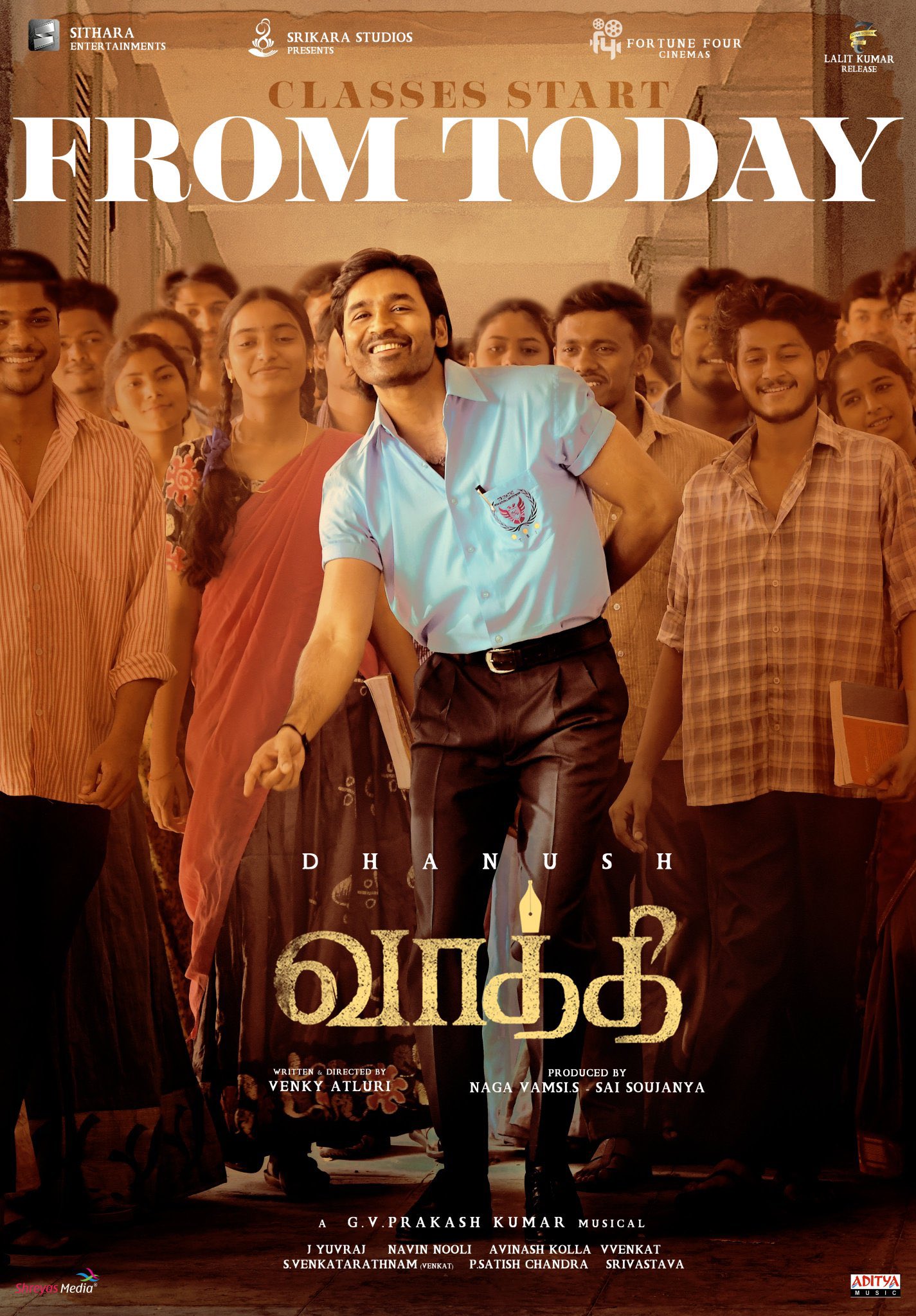 Prema asked Venkt about the Key decision he would make if he becomes the Union Education Minister. Saying that his response could be "little controversial", Venky said " I will remove reservation. Reservation should be based on financial status and not caste"
also read :  RJ Balaji Talked About The Existence Of Caste Discrimination In Tamil Nadu !!
The director's words irked many users of online platforms. A number of twitter users lost their cool after hearing Venky's statement about caste based reservation. "Instead of making a film of education, Go educate yourself, First read Ambedkar" A Twitter user said by sharing his video whereas another one said "Nor surprised at all. Cannot expect any better from Telugu filmmakers"
Watch the video below :
#SIRMovie
Education system midha cinema teeyadam kadu sir ,miku first education avasaram ,go read Ambedkar. pic.twitter.com/F6gQv4XOG0

— Kaushik (@partofdproblem) February 17, 2023
Check out some of the reactions below :
You reek of privilege and absolute unawareness, #VenkyAtluri!

At a time when there is the burning issue of Dharshan Solanki, these kinda privileged ppl wanna abolish caste based reservation n bring in EWS😤

Keep living in ur bubble with ur saviour attitude to help the poor😡 https://t.co/ohzwM8917m

— Anne (@_AnneSays) February 17, 2023
I won't blame him because that's the level of understanding he has and it will reflect in the movie. I would put the blame on that person who asked that question. https://t.co/9e1gc5YCu5

— Krispin | கிறிஸ்பின் (@KrispinMUFC) February 17, 2023
Reservation is based on Social inequality not on economic inequality. Opportunities and chances available to you is inaccessible to millions Becoz of their social status. Reservation is to bridge the gap & provide fair ground.

புரிஞ்சுட்டு பேசுங்க‌.. 🤦🏾‍♀️ #Vaathi https://t.co/3p1D8ni6l6

— Gomathi Sivam (@GomatiSivam) February 17, 2023
Civics text books should have a separate chapter to educate students about the need of reservation and representation of the underprivileged castes. https://t.co/Nc05iJtVvF

— Alka | நீலன் (@bheemboii) February 17, 2023
@dhanushkraja கதைய ஒழுங்கா செலக்ட் பண்ண மாட்டியாடா 🤦, இடஒதுக்கீடு விசயத்துல தமிழ்நாடு எப்படியான சூழல்ல இருக்குன்னு உனக்கு தெரியாதா?? https://t.co/hj8e3M9YF4

— சிவிங்கிப்புலி 🐆 (@SaThi_Ya_PrIyAn) February 17, 2023
வரலாறு தெரியாமல் படம் எடுக்க வந்து நம்ம உயிர வாங்குறாங்க.கல்வியும் வேலை வாய்ப்பும் சாதிய அடிப்படையில் மறுக்கப்பட்டதால் சமூகம் மிகப்பெரிய ஏற்றத்தாழ்வு கொண்டிருந்தது.அதை சமப்படுத்த கொண்டுவரப்பட்டத இட ஒதுக்கீடு.
படம் பார்க்கலாம் என்கிற எண்ணத்தை மாற்றிக் கொண்டேன்.
இயக்குனருக்கு 🙏

— Travel Guy (@TravelG28040321) February 17, 2023
சாதி பொருளாதார அடிப்படையில் உருவாக்கப்பட்டது.

இட ஒதுக்கீடு தான் சமூக நீதியாக இருக்கிறது. இருந்து வருகிறது.

பொருளாதார அடிப்படையில் வழங்கப்படும் போது, செல்வந்தர் முறைகேடுகள் நடக்க வாய்ப்பு அதிகம்.

🖤♥️💙

— சிவகுமார் ராஜேந்திரன். 🐯🖤♥️💙 (@cbe_tamilan99) February 17, 2023
It is notable that the film's heroine Samyuktha, in a promotional interview of "Vaathi", had said that she doesn't like to be called as Samyuktha "Menon" as it endorses her caste. I want media portals to refer me as "Samyuktha" instead of "Samyuktha Menon" the actress said. The actress's bold decision is gained her accolades from all over the public and media portals.
Before "Vaathi", Samyutha acted in films such as "Kalari", "July Kaatre" etc. She also appeared in a Tamil and Malayalam bilingual film "Erida". In the interview, the actress further said that she belongs of Palakkad of Kerala but will speak Tamil fluently.